Crispy fried onion rings are one of the most popular appetizer recipes for any occasion.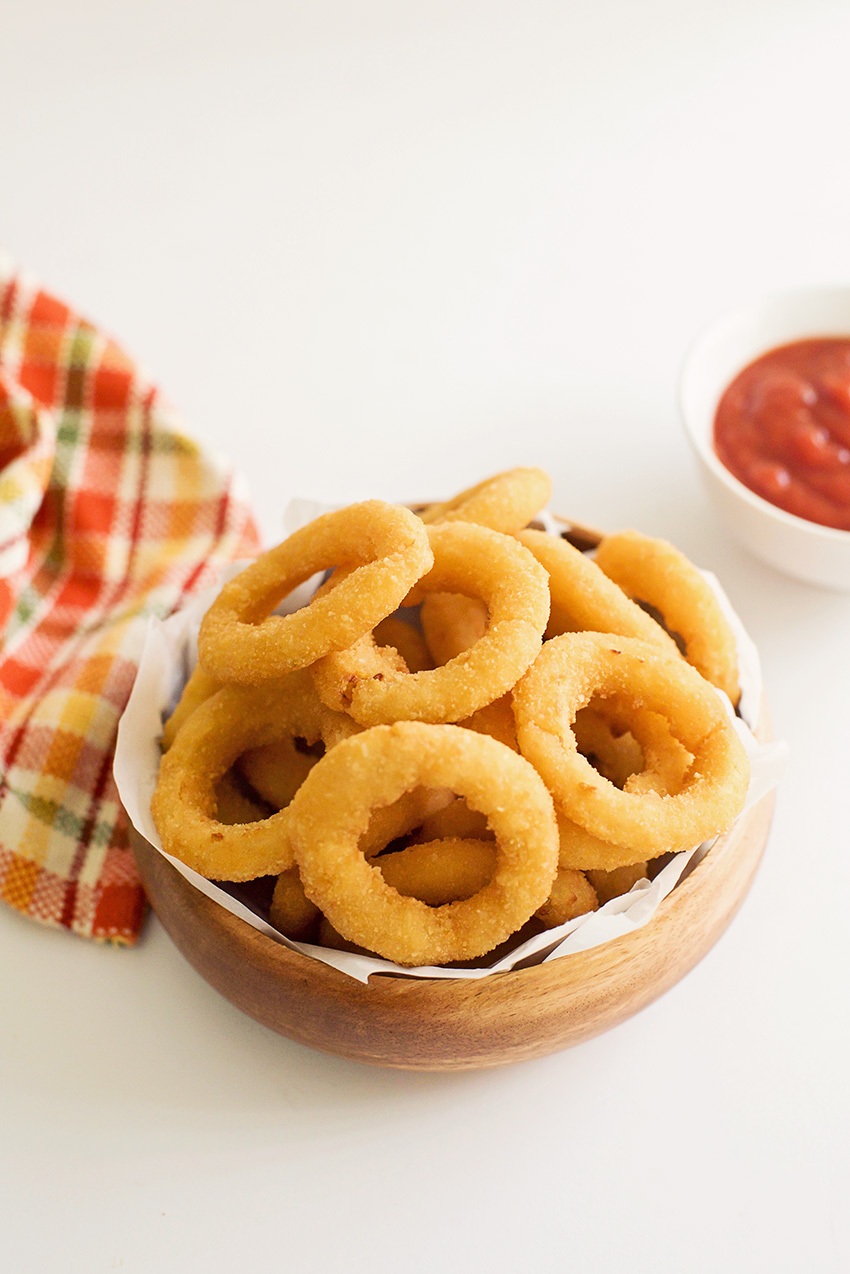 You cannot have enough of these perfectly crunchy onion rings on a game night or if you're having some friends/ family over. Pair them with some popular sauces like tomato ketchup, mayo, sriracha sauce or any favorite sauce combination and you have a crowd pleaser appetizer, or a homemade snack.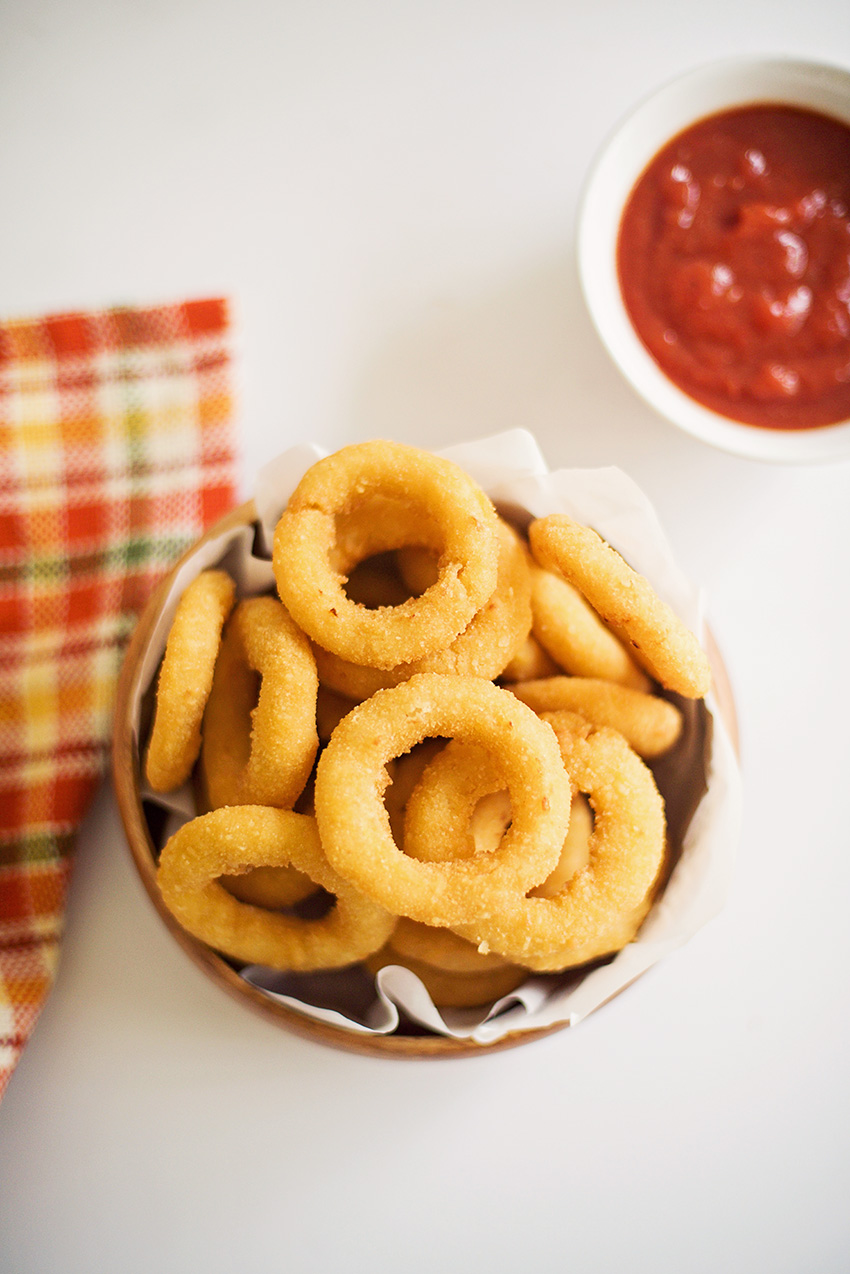 This deep fried onion rings recipe is so easy, require only simple ingredients that you may already have in your pantry and delivers the most extra crispy onion rings every time, without fail.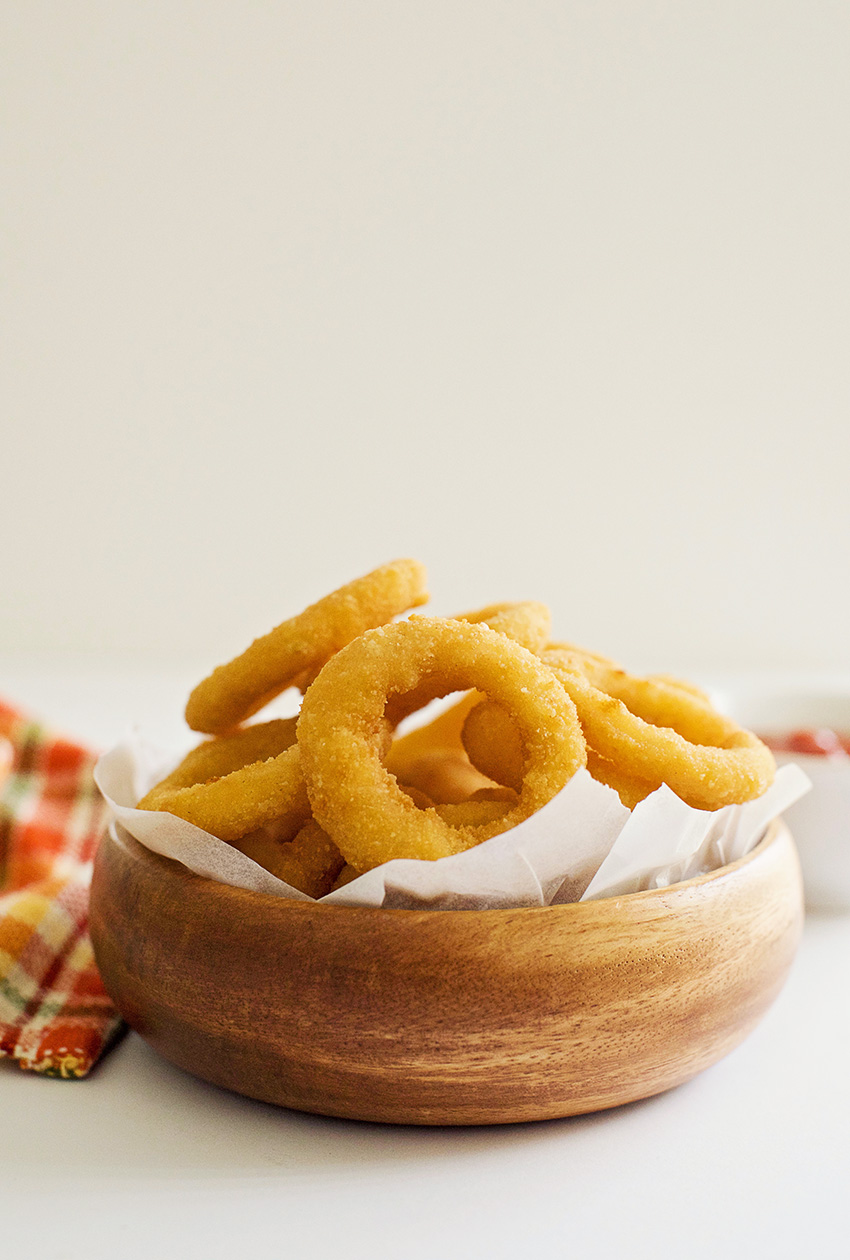 How to Make Crispy Fried Onion Rings
We all love crispy fried onion rings and most of us only have it when eating out because it seems so tricky to replicate at home. Especially that crunchy part :) Well, this recipe will definitely deliver what you're expecting…extra crunchy onion rings.
There are a couple of tips to get perfect onion rings:
Cut the onions into ½ inch thick slices. Don't make them thicker, your onion rings will not be cooked throughly.
Always coat the freshly sliced onion rings with some flour before adding them to the batter. This way the batter sticks better and evenly to the rings.
The oil must be very hot when you add the onion rings (somewhere around 360F if you have a thermometer)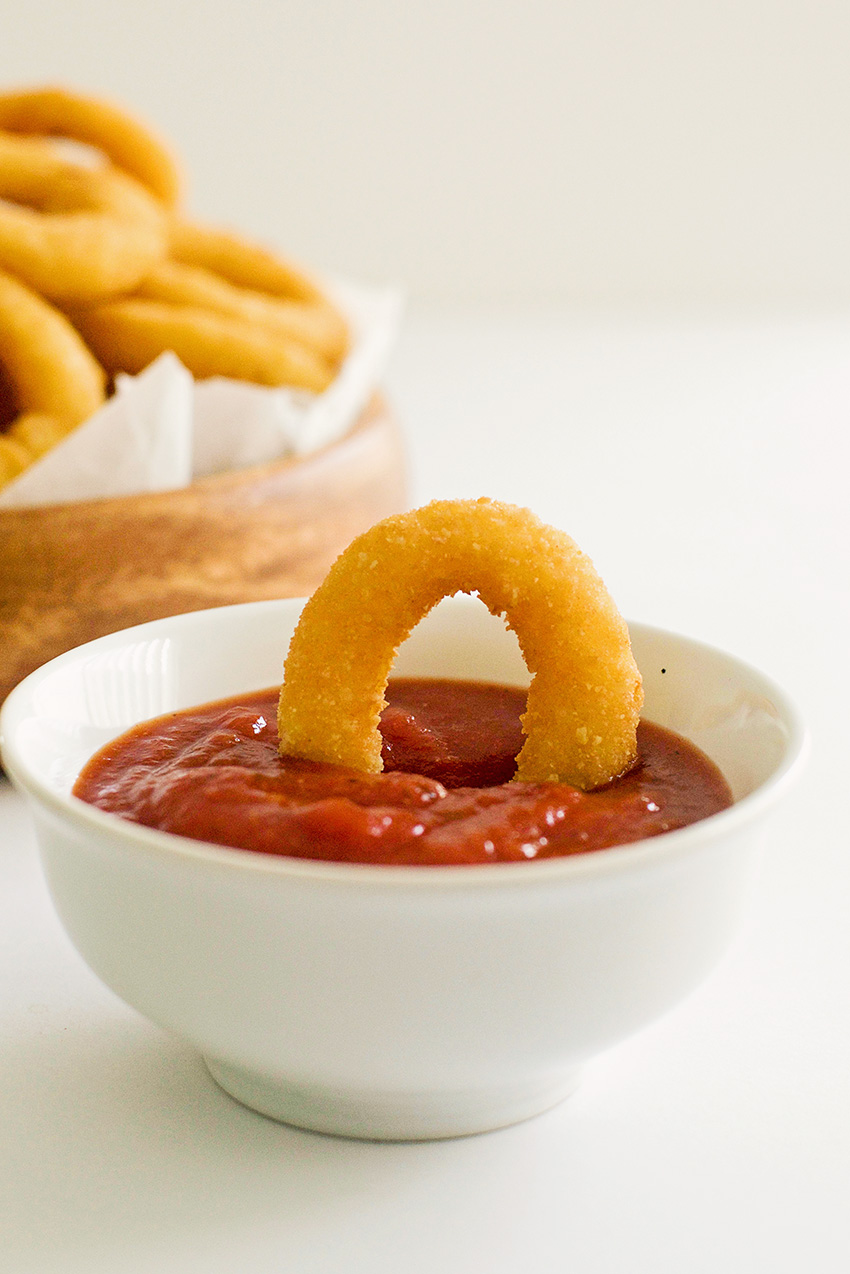 Crispy Fried Onion Rings Recipe
Ingredients
2 large onions, cut into ½ inch slices
2½ cups all purpose flour
1 cup corn starch
1 teaspoon garlic powder
2 eggs
1½ cup milk
1½ cup dry bread crumbs
vegetable oil
salt, pepper, dried herbs
Method:
Start by cutting onions into ½ inch thick slices and separate them into rings. Don't cut them thicker, your onion rings will not be cooked throughly.

In a small sized mixing bowl add ½ cup flour and add 4-5 

onion

 

rings at the time

 to the bowl to coat them with some flour. Shake any flour excess and transfer them to a wire rack or on a baking 

paper

 sheet.

In a medium sized bowl, add eggs and whisk. Add 2 cups flour, cornstarch, milk, garlic powder, any dried herbs (if preferred) salt and pepper and whisk to combine until the batter is smooth.
On a large plate add breadcrumbs and set aside.
Start adding onion rings, one by one, first into the batter to give them a good coat and then onto the plate with bread crumbs. Try and coat evenly with breadcrumbs. Set aside and continue till you've finished all sliced onion rings.
In a deep frying pan, add vegetable oil and heap up on medium high heat. The oil should be very hot (around 360F) when you add the onion rings (you can test how hot it is by dropping a bit of batter and if it starts to get bubbly, the oil is perfect)
Deep fry for 4 minutes, until really crunchy, turning them half way into the time.
Remove from pan to a large plate lined with 2 layers of paper towels to remove any oil excess.
Serve with your favorite sauces: tomato ketchup, mayo, etc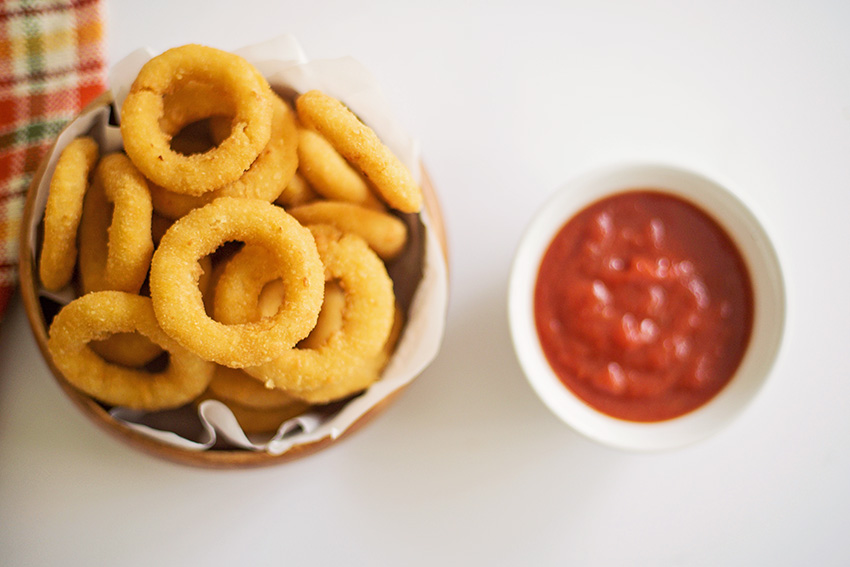 Crispy Fried Onion Rings Recipe
Ingredients
2

large onions

cut into ½ inch slices

2½

cups

all purpose flour

1

cup

corn starch

1

teaspoon

garlic powder

2

eggs

1½

cup

milk

1½

cup

dry bread crumbs

vegetable oil

salt

pepper, dried herbs
Instructions
Start by cutting onions into ½ inch thick slices and separate them into rings. Don't cut them thicker, your onion rings will not be cooked throughly.

In a small sized mixing bowl add ½ cup flour and add 4-5 onion rings at the time to the bowl to coat them with some flour. Shake any flour excess and transfer them to a wire rack or on a baking paper sheet.

In a medium sized bowl, add eggs and whisk. Add 2 cups flour, cornstarch, milk, garlic powder, any dried herbs (if preferred) salt and pepper and whisk to combine until the batter is smooth.

On a large plate add breadcrumbs and set aside.

Start adding onion rings, one by one, first into the batter to give them a good coat and then onto the plate with bread crumbs. Try and coat evenly with breadcrumbs. Set aside and continue till you've finished all sliced onion rings.

In a deep frying pan, add vegetable oil and heap up on medium high heat. The oil should be very hot (around 360F) when you add the onion rings (you can test how hot it is by dropping a bit of batter and if it starts to get bubbly, the oil is perfect)

Deep fry for 4 minutes, until really crunchy, turning them half way into the time.

Remove from pan to a large plate lined with 2 layers of paper towels to remove any oil excess.

Serve with your favorite sauces: tomato ketchup, mayo, etc
Pin this recipe for later: