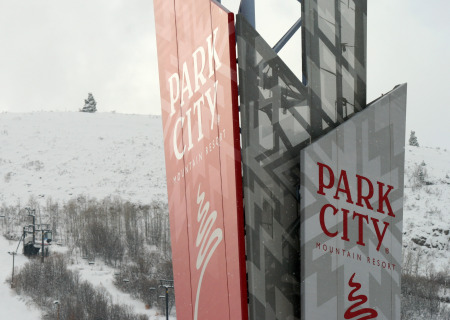 We're on Day 3 of my son's StartNOW program, sponsored by Park City Mountain Resort. He's really getting the hang of it and having a lot of fun. I feel like he's progressed a lot since his first day. I even took him out on a few runs after his lesson this time and he did great. The hardest part of the day was making it down those last few stairs in his boots!!
Here's a video of my son on the slopes!
Couldn't we all use a ski robot?!