Okay, Disneyland IS the Happiest Place on Earth! There might have been a few two-year old tantrums and a couple "I'm too tired to walk anymore" cries from your 4 year old, but it's all worth it. We had a blast, as I posted how we were prepping to hit up Disneyland, sharing our checklist for the trip. This is the first vacation that we have taken as just our own little family and we loved it. I think we got in every ride, every show, and every picture possible.
2 tips for making it extra magical:
Go during the down times – September is perfect. Wait until the 2nd or 3rd week of September. School has started for most kids and the lines and crowds are minimal!!
Be there on your birthday – They give you a button to wear and EVERYONE wishes you a Happy Birthday. It's really the best. And as Jordan and I share our birthday, we LOVED that both of us were celebrated this last week at Disneyland!
Our favorite rides, eats, and treats!
Rides: Favorites – Pirates, Buzz Lightyear for the 10th time, Splash Mountain, SpaceMountain, Mad Tea Party at night to end the evening! Be sure to ask for a Disney's Parent Ride Switch if you have a child in a stroller so both parents can go on rides without having to get back in line!
Characters: I think we hit up everyone for their signature. My fave is Ariel, I can still sing all her songs from heart! My daughter could not stop staring at the Characters. In every picture she is looking up at them!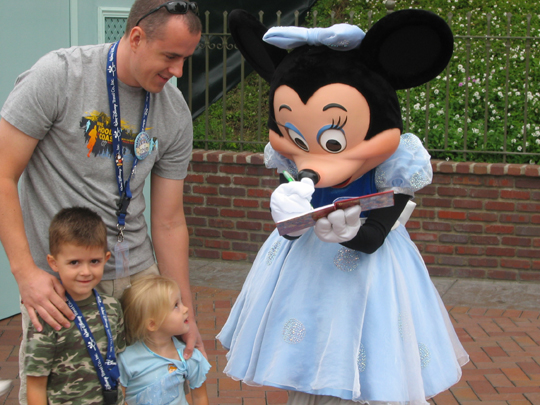 Food: We ate our money's worth in food. I kept hearing about this Monte Cristo from the Blue Bayou, but it IS really that good. And the Pommes Frites at the Cafe in N.O. And the 8 inch Corn Dogs at the little red car station. YUM!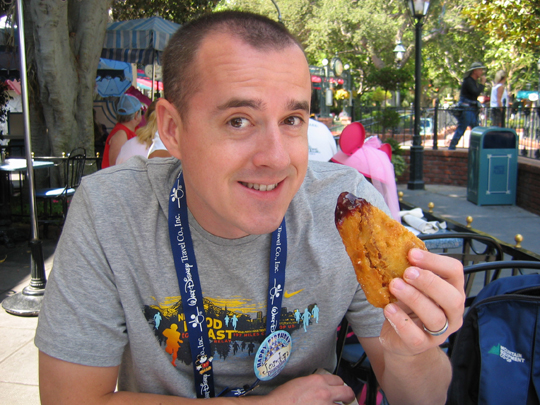 Shows: I am now the glowing mother of a Padawan Jedi! My 4 year old finished his training at the academy and we could not have been more happy. It was a proud moment when he did not succumb to the Dark Side. He fought well.
When are you planning your next trip to Disneyland?! Those smiles are worth all time, effort, and expense to make it happen!