Do you make a special Christmas breakfast each year? You could make our Santa and Rudolph pancakes, yummy gingerbread granola, or our Christmas morning breakfast casserole. You could even include all of these on our Christmas breakfast board.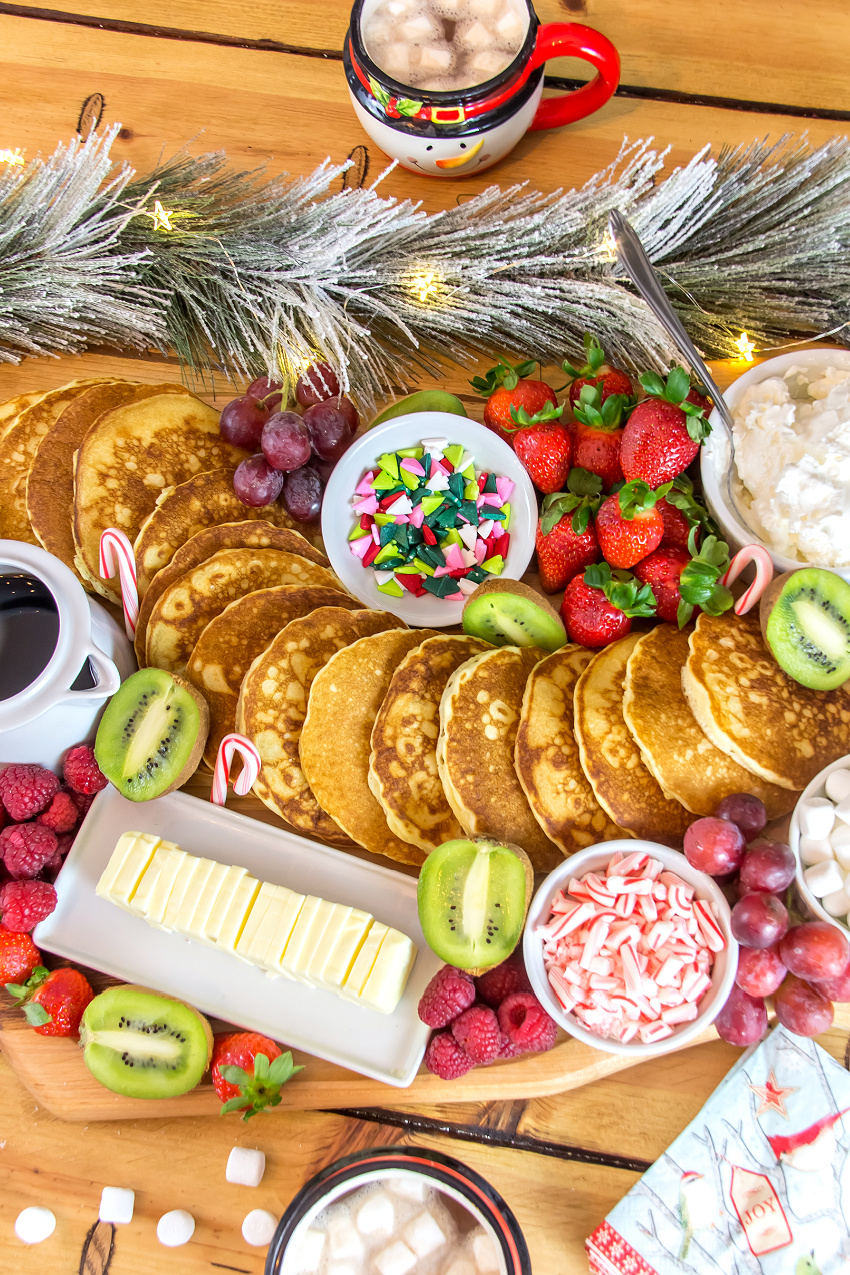 Christmas breakfast board
The first thing you need to do is decide what kind of breakfast board you want to make for Christmas morning. Here are a few ideas to get you started:
Pancake board – with red and green toppings including fruit and candy
Waffle board – again, with red and green toppings including fruit and candy
Savory board
Sweet board
Continental breakfast board
Our favorite Christmas breakfast board is a pancake board full of fun and festive toppings. Every year since my kids were little we've made up a big breakfast charcuterie that we can all pick at while the kids open their gifts. It's our favorite Christmas morning tradition.
What you need for a pancake charcuterie board
Pancakes
Fresh fruit – red and green grapes, strawberries, raspberries, kiwi fruit, pomegranate, and pears
Whipped cream
Butter
Candy – Christmas sprinkles and crushed candy canes
Maple syrup – you can add small jugs of flavored syrup too
Marshmallows
How to assemble a pancake charcuterie board
Start with the main item for your board, for example, ours is the pancakes. Once you have those on the board, fill in all of the space with small bowls, fresh fruit, and condiments.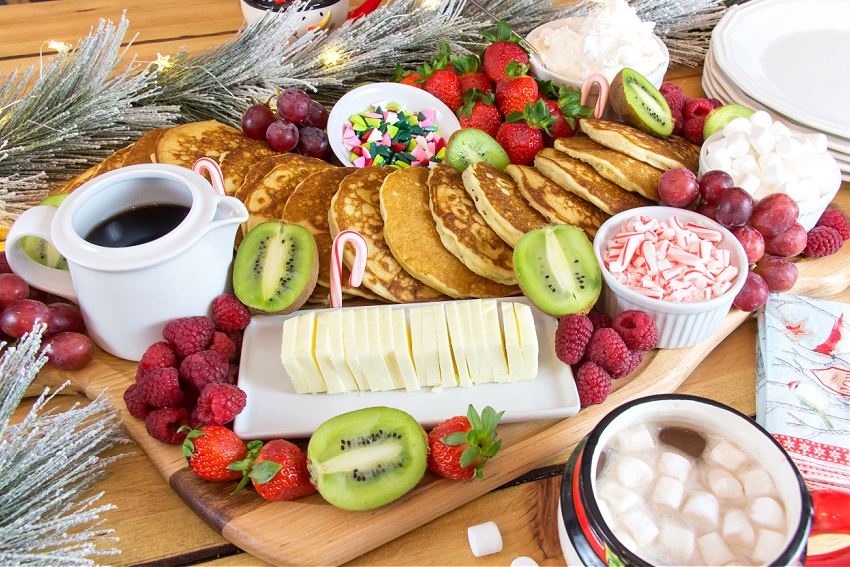 Tip: Use a sharp knife to cut slices of butter that everyone can easily add to their pancakes.
How to crush candy canes
The easiest way to crush candy canes is to put them into a Ziploc bag and hit them with a rolling pin, hammer, or meat tenderizer.
Crushed candy canes are perfect for topping the whipped cream on the pancakes, and also for adding to hot chocolate with marshmallows.
Tip: If the candy canes are in individual packages make sure to remove them before putting them into the Ziploc bag.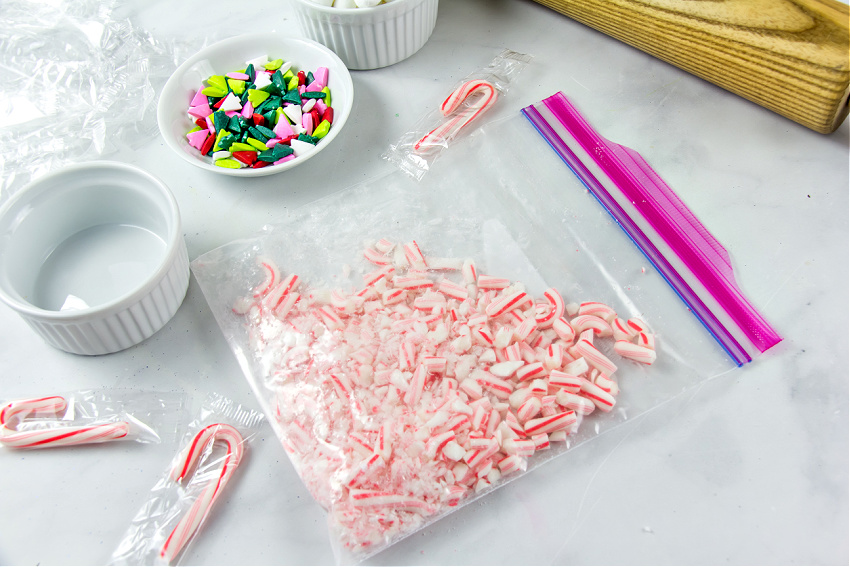 Don't forget hot chocolate or coffee in festive Christmas mugs.
Please Pin Post For Later: