Let's lay out the red carpet for Mother's Day this year. Mom's deserve the best don't they? There is nothing Mom wants more on her special day than a few hours of relaxation. Give her the gift of rest with these spa day ideas. All of these are DIY, budget friendly, and are sure to put a smile on Mom's face. Grab her a book and her favorite drink to sip on while she takes some time to herself.
25 DIY Spa Day Ideas
1. Fizzy Bath Bomb Cupcakes: These yummy looking bath bomb cupcakes are not only pretty to the eye, they are also a lovely way to pamper Mom for Mother's Day. (via Make and Takes)
2. Brown Sugar Lip Scrub: With only 3 ingredients you can have a moisterizing lip scrub that will leave your lips feeling smooth and healthy. Makes such a great gift! (via Craftinge)
3. DIY Oatmeal Milk Bath: This oatmeal milk bath will soothe any tired mamma out there. It also exfoliates and moisturizes. (via The Idea Room)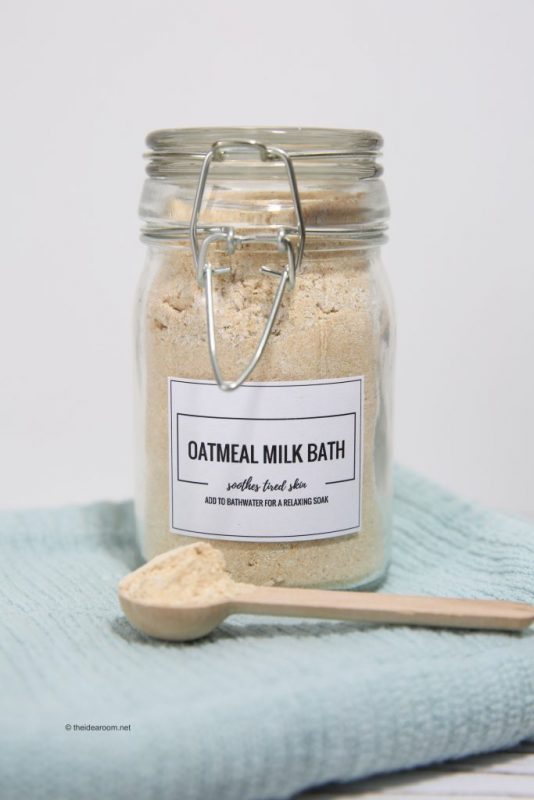 4. Shimmer Lip Gloss: Finish off the spa day with some pretty shimmer lip gloss. Cute and fun idea for Mom! (via A Pumpkin And A Princess)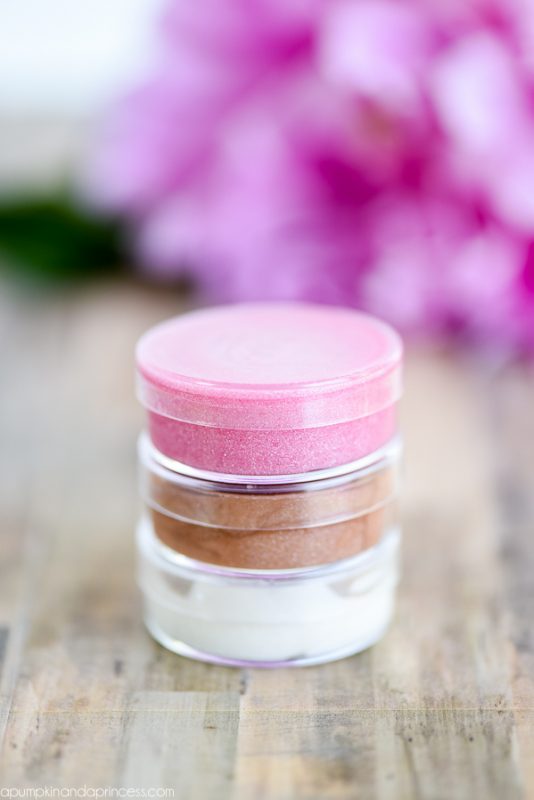 5. Eucalyptus Shower Steamers: Breathe easier with these DIY shower steamers. (via Garden Therapy)
6. Homemade Body Butter Recipe: Give mom the gift of luxury with this homemade peppermint body butter. Smells so good! (via My Frugal Adventures)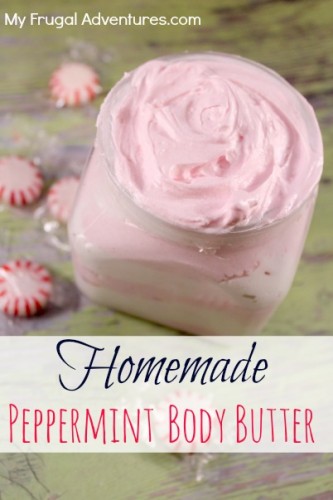 7. DIY Coconut Oil Salt Scrub: With only 3 ingredients, mix up a batch of this super simple salt scrub and Mom will be in heaven. (via Make and Takes)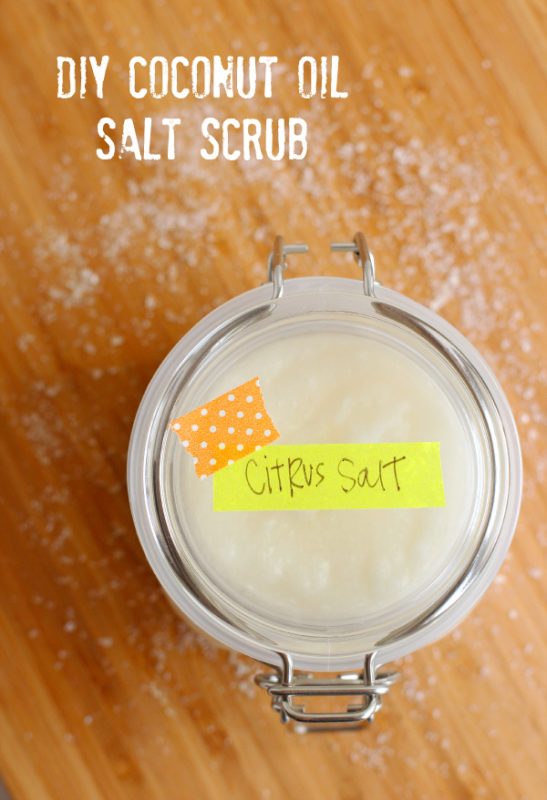 More Spa Day Ideas:
8. DIY Vanilla Latte Lotion Bars: These vanilla latte lotion bars are dreamy. They smell incredible too! (via The Makeup Dummy)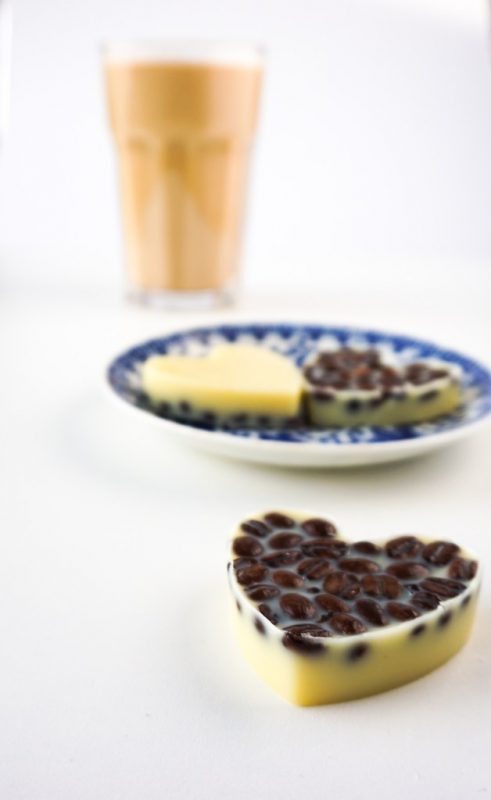 9. Homemade Foot Soak: This relaxing foot soak will relieve any stress that Mom might be holding on to. She'll love this homemade gift. (via View From The Fridge)
10. DIY Edible Mud Mask: A mud mask that is edible? Yes, please! This DIY mask is easy to whip up for a little luxury that Mom deserves. (via Mom Makes Joy)
11. Bulletproof Coffee Body Scrub: Save those leftover coffee grounds to mix up this coconut oil & coffee body scrub. (via Mad in Crafts)
12. Orange Blossom & Vanilla Bean Milk Bath: With just 5 natural ingredients you can make this wonderfully smelling milk bath. It's rich and creamy and perfect for Mom. (via Mary Makes Good)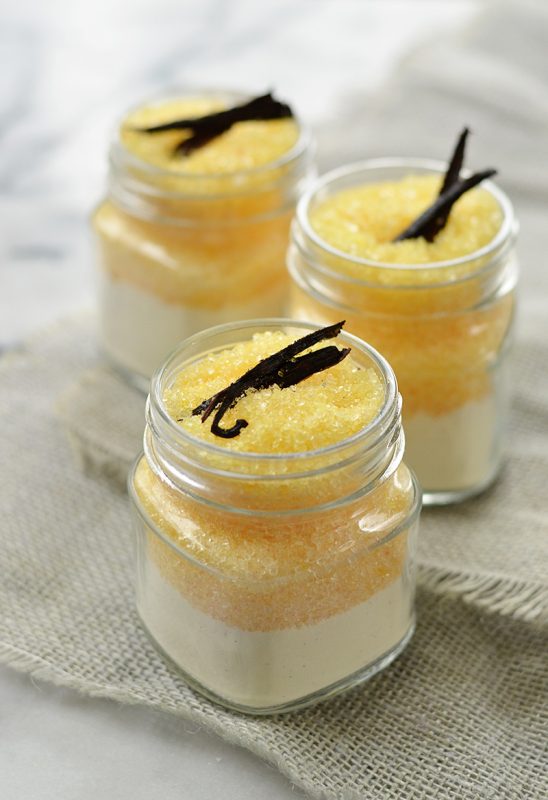 13. Shower Jellies DIY: Shower jellies are so much fun to make and use for a little pampering. I love the pretty pink color of these ones. (via Elle Sees)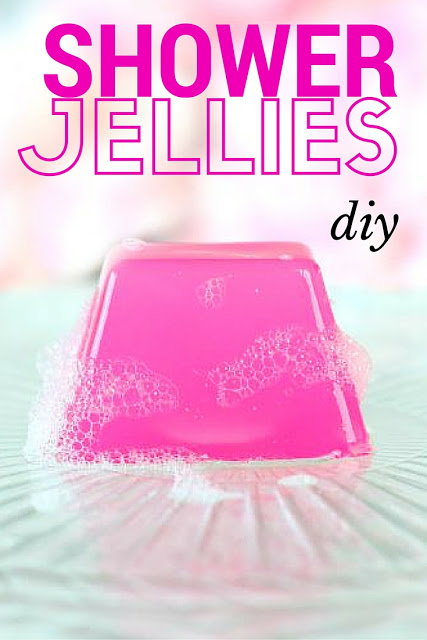 14. AWESOME DIY Squishy Soap: This spa DIY is so easy to make that your kids can do it almost all on their own. Colorful, yummy smelling, and so much fun to wash with. (via Mama.Papa.Bubba)
15. Homemade Lavender Milk Bath: Soothing lavender milk bath in the cutest bottle just for Mom! (via My Frugal Adventures)
16. Crochet Bath Scrubbies: Soap up and scrub away with these homemade crochet bath scrubbier. Such a cute gift idea. (via Make and Takes)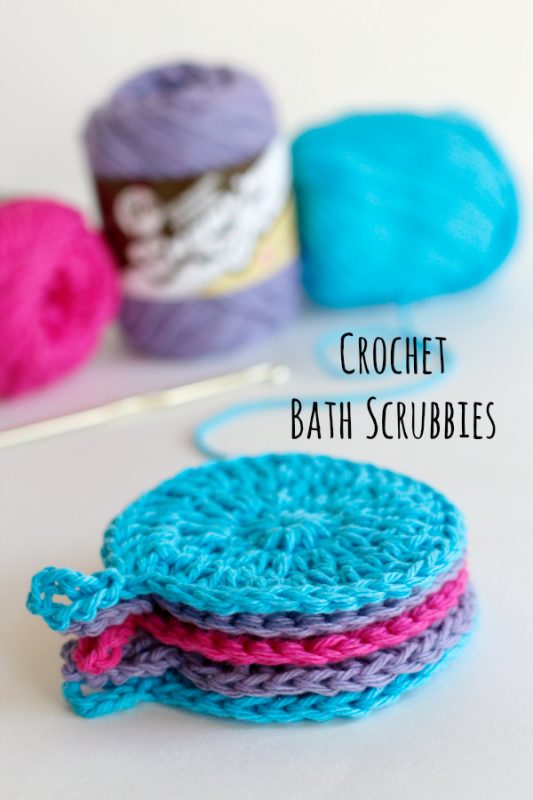 Fabulously Fun Spa Day Ideas:
17. Mommy Survival Kit in a Jar: Mom will have everything she needs to get through those stressful days in this jar. Add her favorites and wrap it up for Mother's Day. (via Classy Clutter)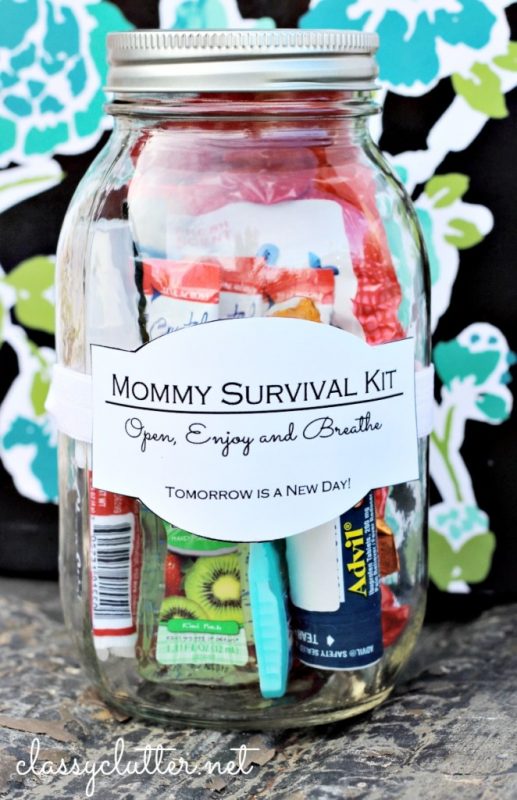 18. Sugar Scrub Recipes: These easy sugar scrub recipes smell sooooo good! These will relax any tired mama out there. (via Reasons To Skip The Housework)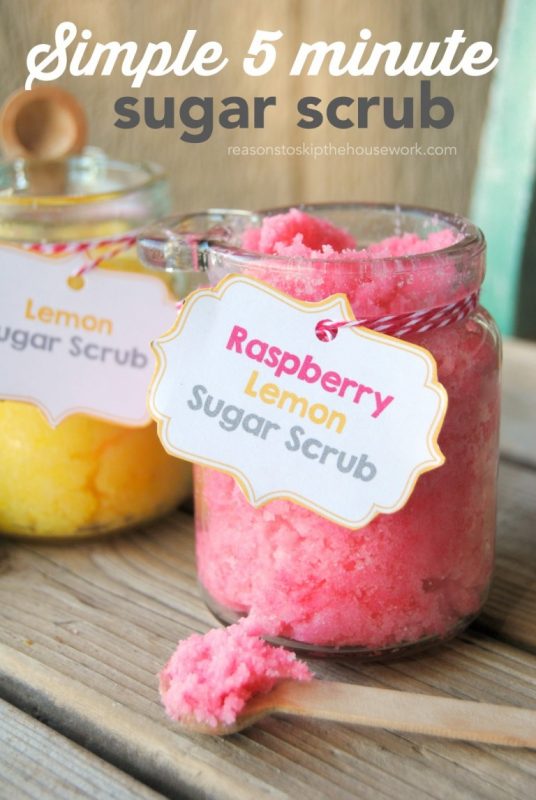 19. DIY Coconut Oil Lotion Bars: For the smoothest skin, try making these coconut oil lotion bars to use after showering. (via Roxy James)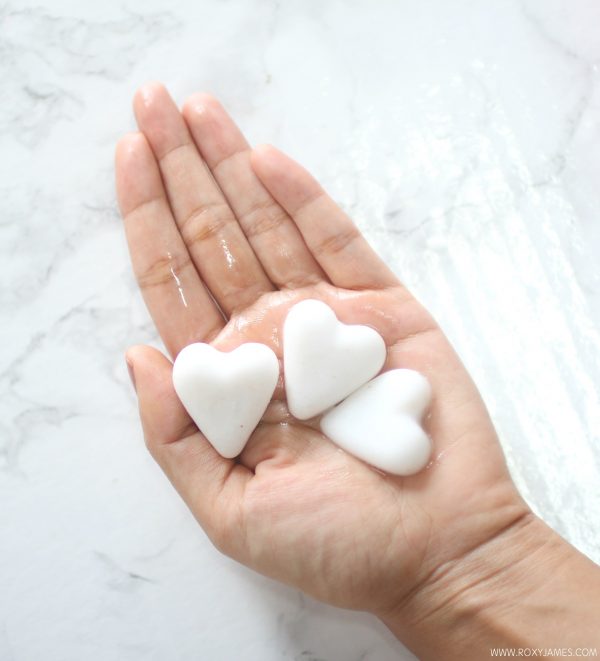 20. DIY Lavender Clay Face Mask: Does Mom have dry or sensitive skin? Then this lavender clay mask is for her. (via Soap Queen)
21. LOVE Sugar Scrub: Sweet scented sugar scrub is a great way to show your mom they deserve a little pampering! (via Make and Takes)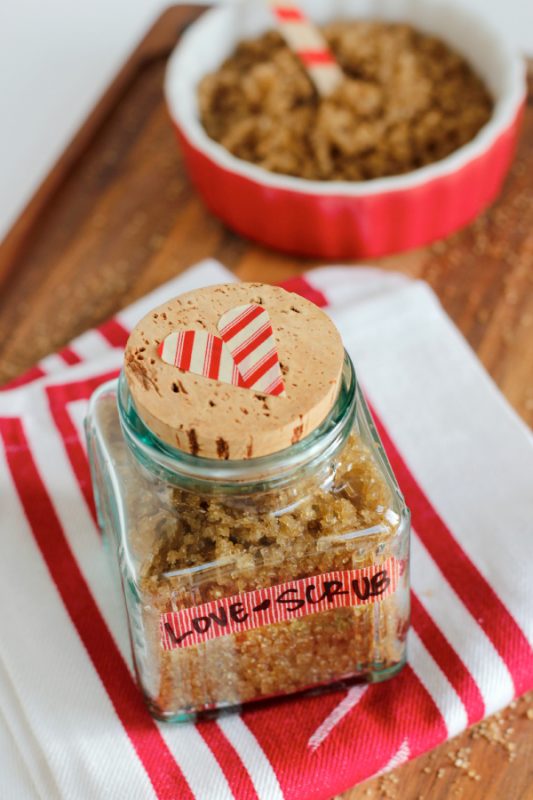 22. Gemstone Soap DIY: You can make this beautiful gemstone soap two ways. This makes the most gorgeous gift for Mother's Day. (via A Beautiful Mess)
23. Comfy Spa Flip-Flops: Mom's going to need something comfy to rest her feet in. Make these adorable and simple DIY flip-flops. (via One Charming Party)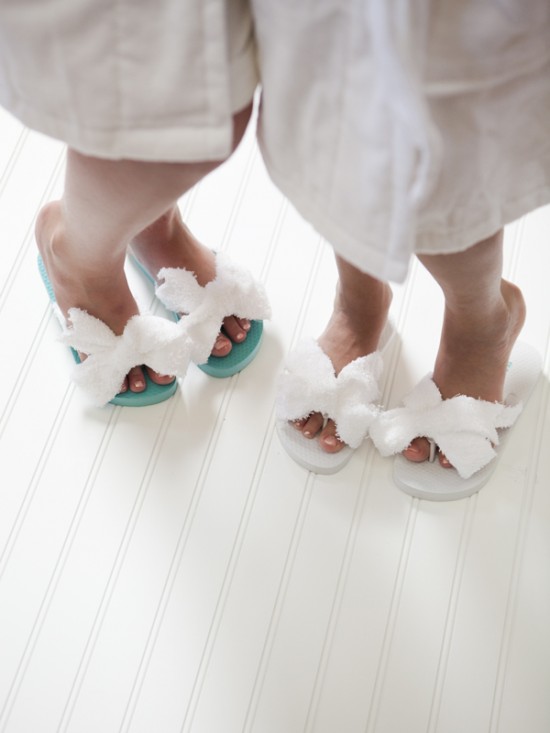 24. Homemade Bath Oils, Salts, and Herbs: Mom will love taking a soak with these bath oils, salts, and herbs. Ultimate relaxation! (via Make and Takes)
25. DIY Gingerbread Body Butter: This body butter smells exactly like gingerbread. Just don't eat it!! (via Frugal Mom Eh!)
These DIY spa ideas are bound to be a hit with Mom! All of these ideas are simple to make, look cute when wrapped up, and will put a smile on Mom's face. She will thank you for your thoughtfulness.
Follow us on Pinterest for more inspiration!