With the bazillions of cords you have in your house, okay, that's a bit of an exaggeration, you might need a way to find a specific one in the crowd of plugs, and quick! In comes a sneaky and stylish way to make your power cord part of your home decor – DIY Washi Tape Computer Cords!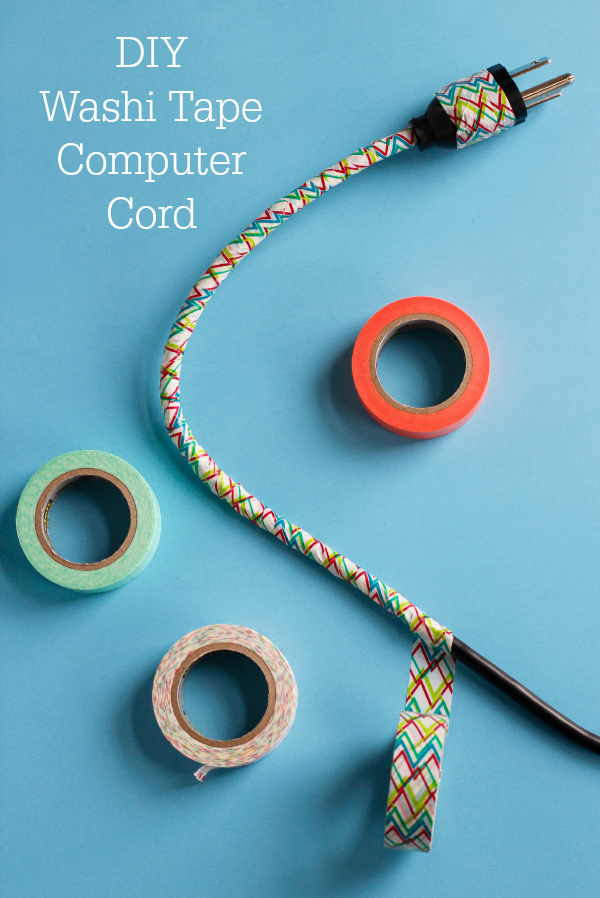 If it's going to be seen, especially in a living room setting with your family computer, it might as well match the decor!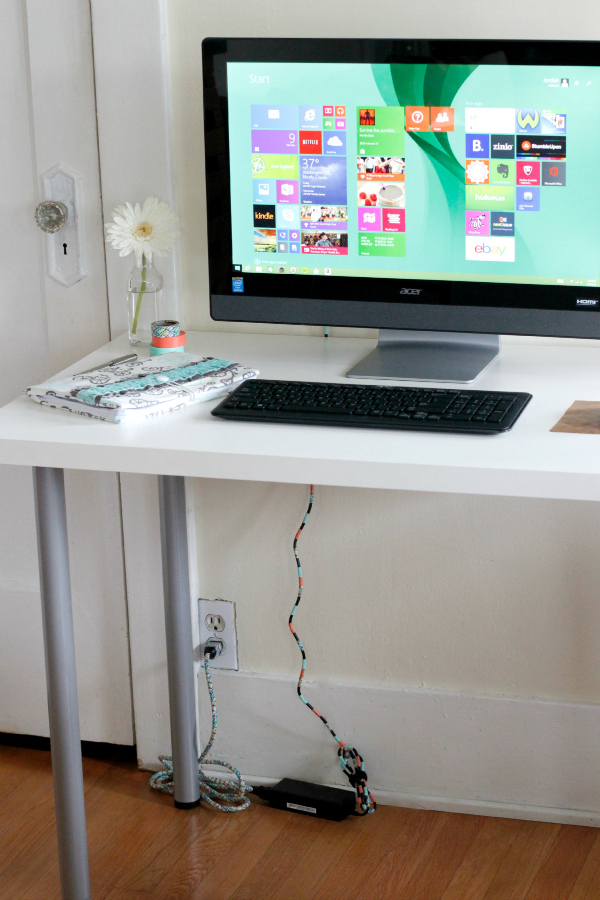 I've partnered with Acer and their new Aspire AZ3 Touch All-in-One. This baby is just what mama needs, everything all-in-one! It's kid-friendly and great for work. My blog never looked better, especially with fingers all over the touch screen! And happily, Acer is hosting an amazing Acer Seize the Idea contest for you to participate in as well, more details below!
To make your computer and it's cord an even more fabulous tool, decorate it with washi tape! Here's my tutorial for wrapping your computer cord with washi tape!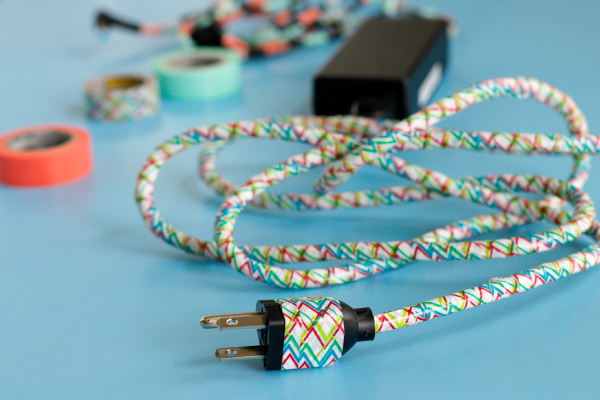 DIY Washi Tape Computer Cord
Supplies for Washi Tape Computer Cord:
computer cord
2-3 washi tape rolls – choose colors to match your home decor
scissors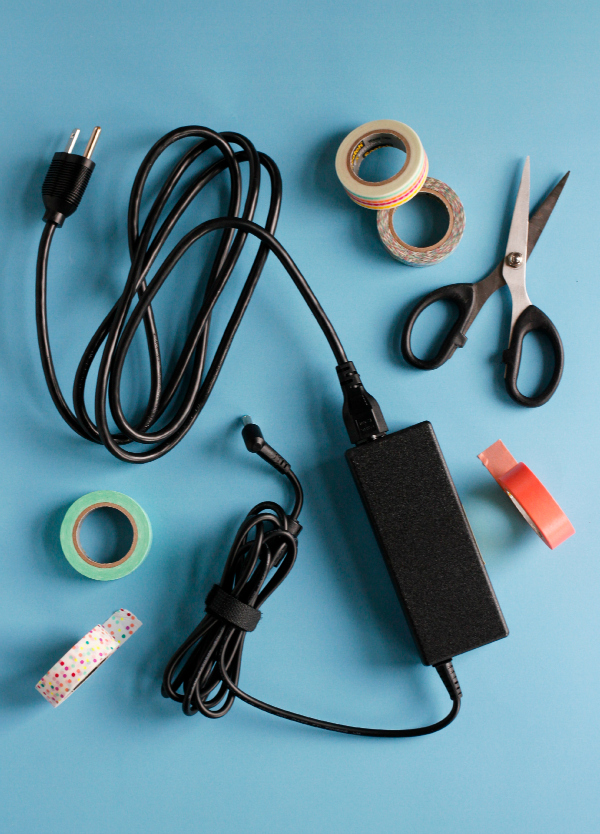 There's really no wrong way to washi tape your computer cord, but you might want to have a fun pattern or color scheme in mind. I chose the colors orange and lime green as they match my house colors! And I also chose a fun zig-zag pattern to spice it up a little too.
I made 2 patterns for my long computer cord, with the black box in the middle of it all. It was fun to have 2 ways to decorate.
The first washi tape tutorial:
Cut or tear your washi tape into 1-2 inch strips. Decide on your pattern and wrap it around your cord in small chunks. I used the black cord as part of the pattern!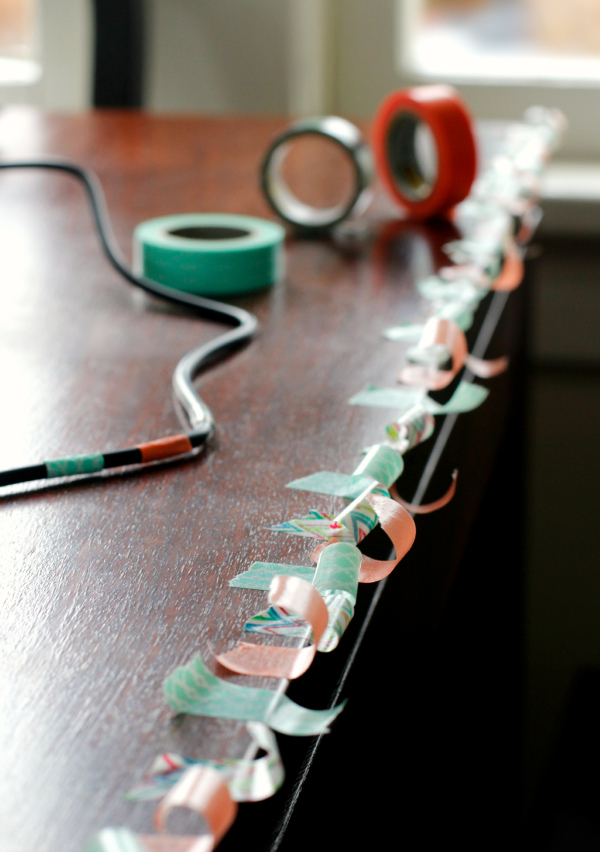 The second washi tape way: 
Wrap your tape around the bottom of the cord and keep looping it around and around until you get to the end of the cord. It will have a diagonal type look.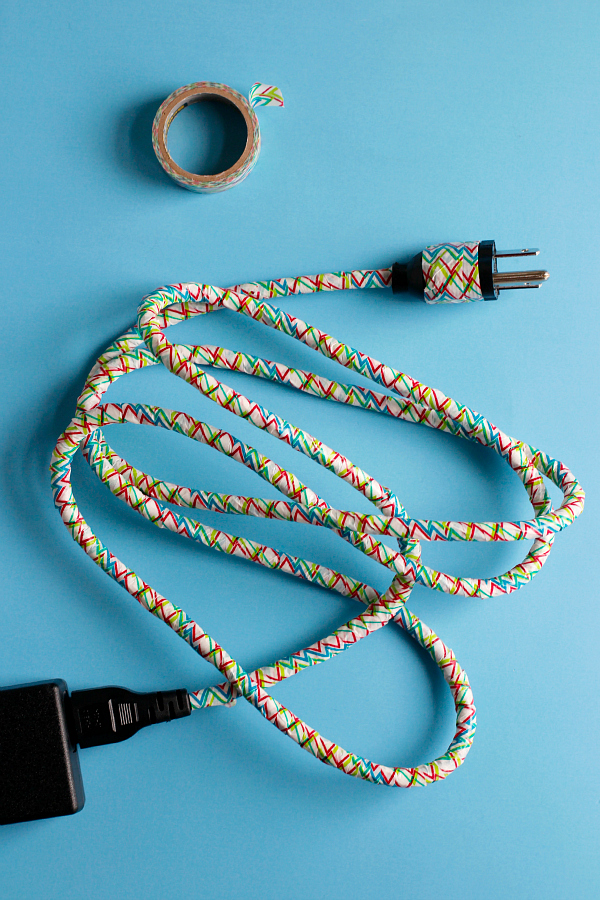 Note: just be aware some washi tape rolls are a little see-through, so it might show more when the tape is overlapped.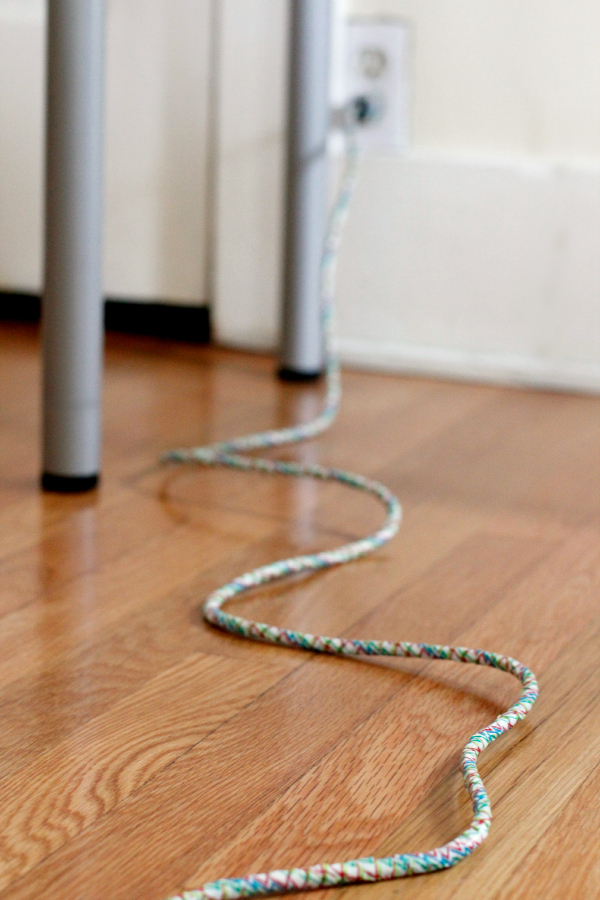 It's ready to add to the back of your computer and into the wall.
Now… on to the fun stuff and a chance to win from Acer! Do you have a fabulous idea using your computer? You could win this Acer Idea Kit including a Aspire Switch 11, Aspire AZ3 Touch All-in-One, and the Acer H6510 3D Projector and get your craft on! I know you wanna! Make it with Acer and their Seize the Idea contest… Dream it, Design it, Do it!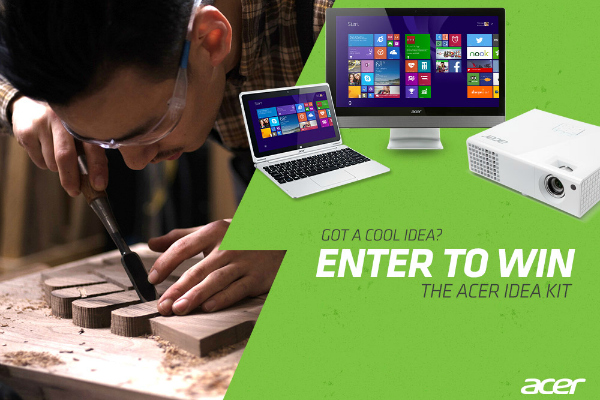 Head over to Acer for more details to enter. Be sure to follow them on facebook and twitter. Join the twitter party with Techlicious on February 12th at 9pm EST with the hashtag #seizetheidea! I'll see you there!
*This post was brought to you in partnership with Acer, #seizetheidea