We all know that the best part of making cookies is eating the cookie dough. So skip all that baking time and just eat straight cookie dough with these tasty recipes. Each one of these Edible Cookie Dough recipes is easy to make and totally crave-worthy.
10 Crave-Worthy Edible Cookie Dough Recipes
Eating cookie dough is the new ice cream. It's everything you want in a dessert and more. Plus, it's eggless so it's totally safe to eat an entire batch…right? That's what I tell myself at least.
Cookie Dough Recipes
1. Eggless Edible Brownie Batter Cookie Dough: This brownie batter cookie dough is mixed with colorful happy sprinkles. Eat it anytime you want!! (via Wyldflour)
2. Chocolate Chip Cookie Dough: My mouth is officially watering. I need this cookie dough in my life!  (via What Molly Made)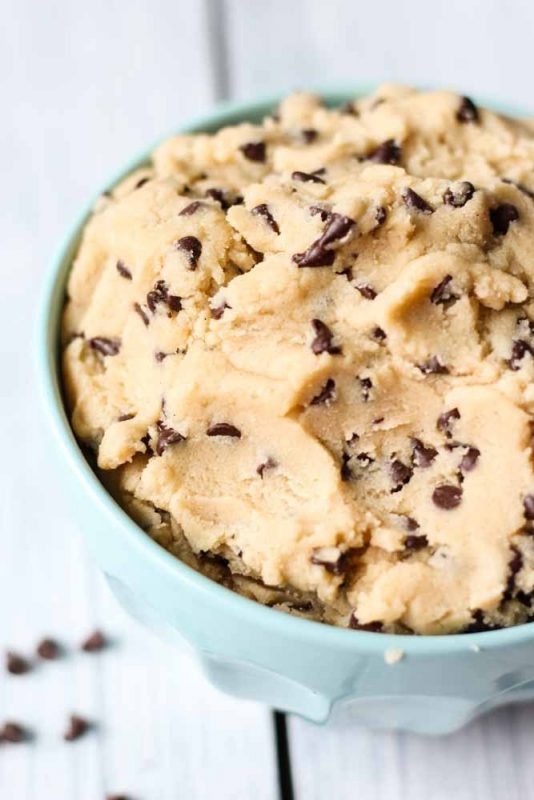 3. Edible Snickerdoodle Cookie Dough: This cookie dough is cinnamon-y and sugar-y and totally delicious. (via Wyldflour)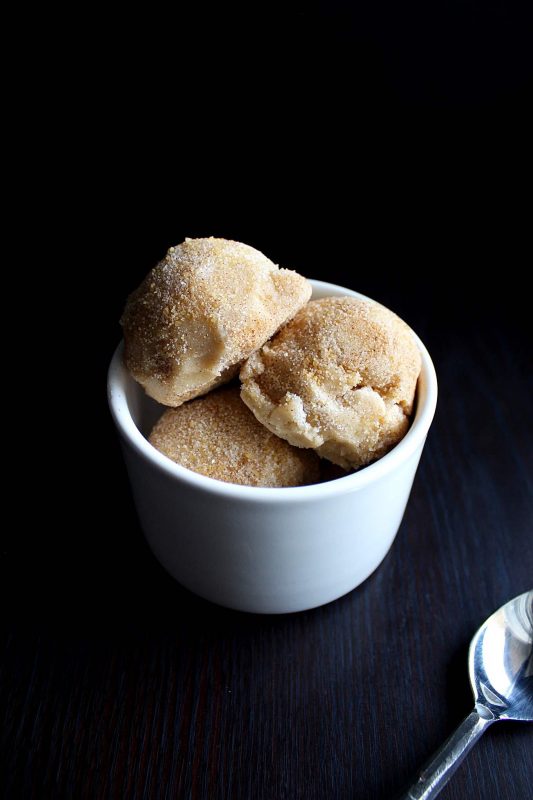 4. Monster Cookie Dough: This monster cookie dough is filled with m&ms, oats, and chocolate. Plus it's really easy to whip up for a yummy dessert. (via What Molly Made)
5. Funfetti Chocolate Chip Cookie Dough: Skip the cake- make this funfetti cookie dough for the next birthday in your house. Isn't it pretty? (via Studio DIY)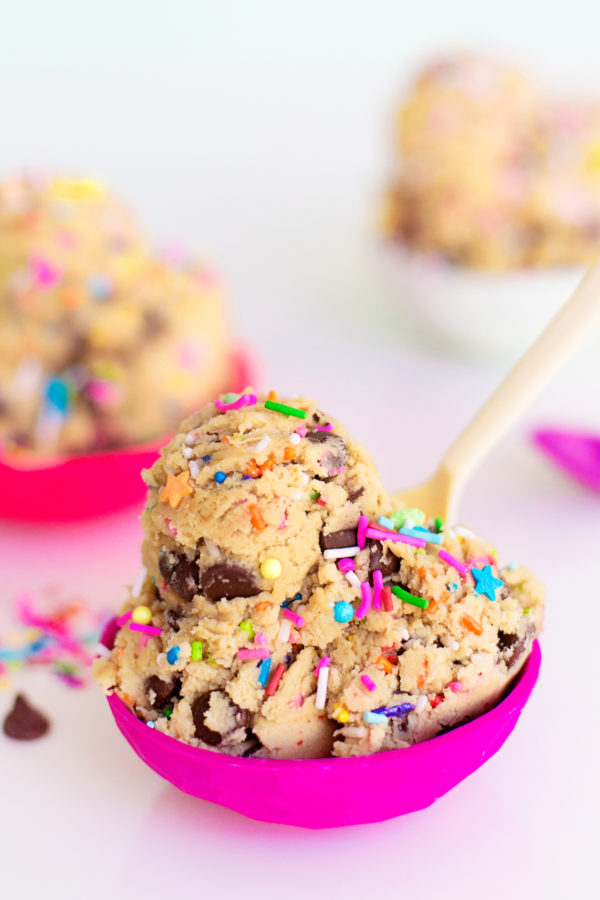 More Cookie Dough Recipes
6. S'mores Cookie Dough Dip: Nothing screams summer more than this s'mores cookie dough dip. Get those graham crackers ready to dip! (via What's Cooking Love?)
7. Edible Peanut Butter Cookie Dough: Sometimes you just need something sweet. This small batch of edible peanut butter cookie dough is your answer. (via Carrie This Home)
8. Skinny Red Velvet Cookie Dough Dip: This red velvet cookie dough is a zero-guilt dessert that is full of the sweetness you crave. It's yummy, healthier, and will satisfy that sweet tooth. (via With Salt and Wit)
9. Edible OREO Birthday Cake Cookie Dough: Let's take a moment to process this AMAZING looking cookie dough. It has Oreos, sprinkles, and that birthday cake flavor. Where's my spoon?? (via Legging 'N' Lattes)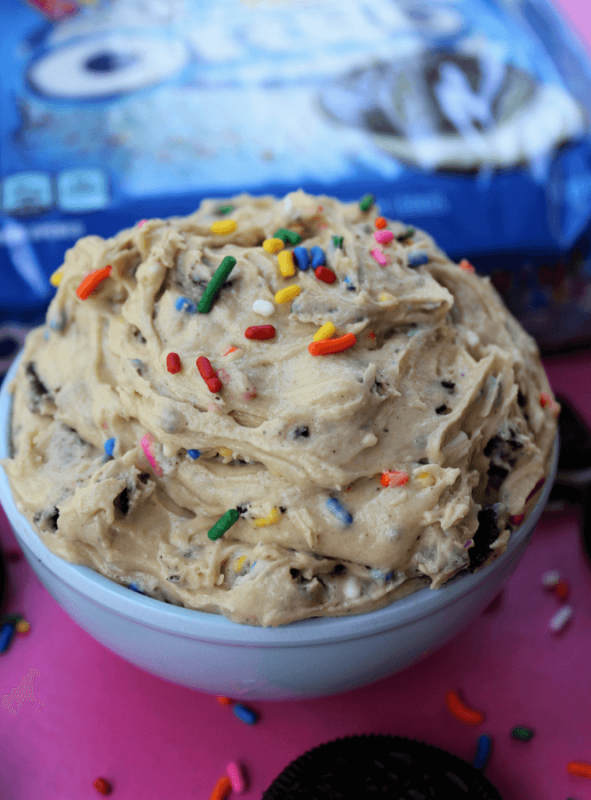 10. Simple 5 Minute Mint Chocolate Chip Cookie Dough Dip: Need a quick recipe idea to bring to a dinner party? Try this mint chip cookie dough recipe that you can make in 5 minutes! (via The Slow Roasted Italian)
If you aren't craving cookie dough by the end of this post, then I don't know what to tell you. Be right back- gotta go make all the cookie dough.
Follow us on Pinterest for more inspiration!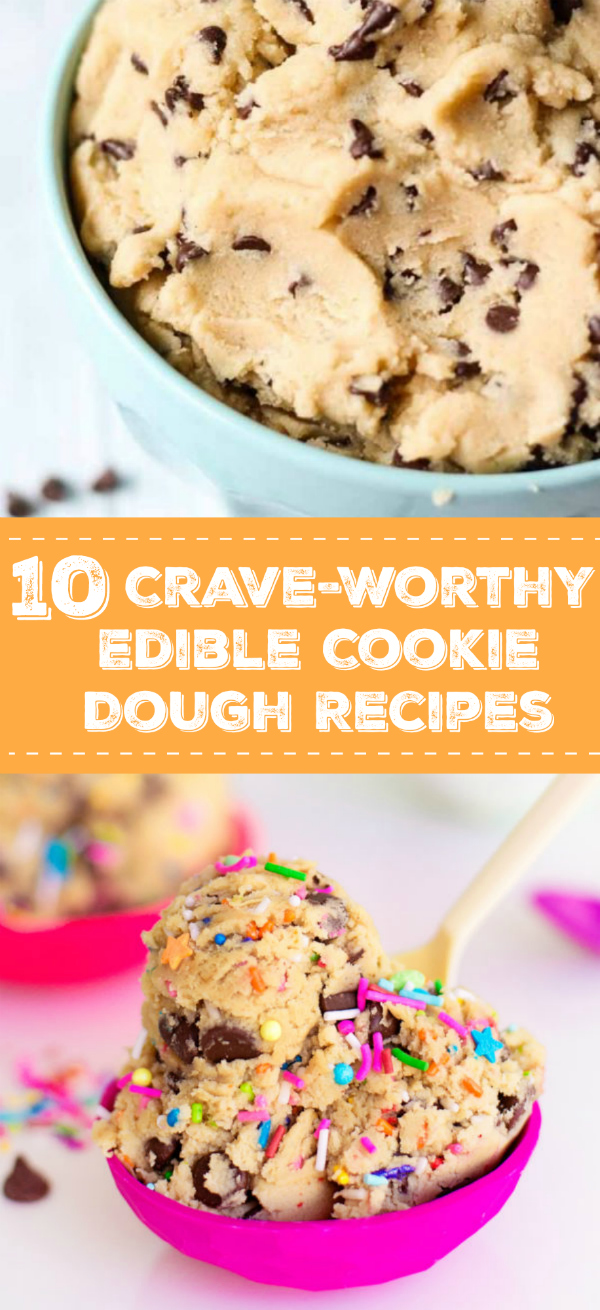 *Originally posted 10/20/17