We've been having a bit of fun in the sun this season, especially at the beach, soaking up the last rays of summer. We love to visit the Washington state coast and get our big waves beach day in. It's a little on the chilly side, but my 3 munchkins don't seem to care, ha! While we're there, we have a few must-bring, must-do tips for a family beach day. If you're heading to the beach, check these out to help you make your beach vacation a success.
7 Family Beach Day Tips:
1. Blankets and towels: Make sure to bring your towels, even a few to leave in the car for later. I like to lay out a clean towel over the seat where my sand-filled child will be sitting as we drive home. I also like to bring along a beach blanket, the kind that zips into a bag to carry are the best. Make sure the blanket inside has a wipe-off surface. We also have a flannel blanket that is not good for the beach, as it catches and keeps the sand forever.
2. Swimsuits: Sand likes to travel into the lining of every swimsuit they sell. For my son, I had to cut out the lining in the legs of his swimsuit, as the first time he wore it, he brought home an extra pound of sand in his shorts! You can also cut out the lining of your girl's swimsuits, right at the bottom area. If you don't have a swimsuit with a lining, but the sand tends to get in their somehow, then I suggest keeping around 2 swimsuits: one for the pool and one for the beach.
3. Toys, toys, toys: Even though toys aren't a must at the beach, as there are fun things to find in the sand to play with, toys are fun to have and keep things going for an extra hour or two. Some sort of shovel is a must, buckets, cups, molds, etc. It's good to have a bucket with a handle so the kids can carry the water to and from their sand castles.
4. Containers with a lid: We always bring along some sort of container with a lid. It's often a plastic food container that has been washed and reused. The lid is important, as the kids will be collecting all kinds of rocks, shells, and sea glass if you're lucky. A container with a lid is a great way to keep it contained and the lid will make sure they make it home. You could even bring home a little bit of the sand with you and create these fun Glitter Sand Pictures.
5. Chairs: I like to bring a couple sizes of chairs. A tall camping chair is great for placing your bags on to, high up off the sand, especially if you bring food or a camera. And a small beach chair is great for you to keep your tootsies close to the sand as you watch the children play!
6. Sunscreen: Even on the cloudy days, apply sunscreen to every part of their bodies. Even their legs. I made the mistake of thinking that my little one's legs wouldn't really see the sun, but I was wrong as she is laying down and twirling around, and had red legs the next day. Ouch. Also, I suggest that you apply your sunscreen at home, just before you leave. It gives the sunscreen time to settle in and you will be sand free as you apply.
7. Baby powder: When it's time to go and your children are covered in sand, you'll need some sort of way to help keep most of that sand at the beach instead of in your car. Bring along baby powder to do the trick. Right before they get in the car, give them a dusting of powder, rub all over the sandy wet areas, and it should soak it up and rub right off. And they will smell fresh instead of like a fish.
What are your tips for the beach? How do you make your sand and sea trips a success?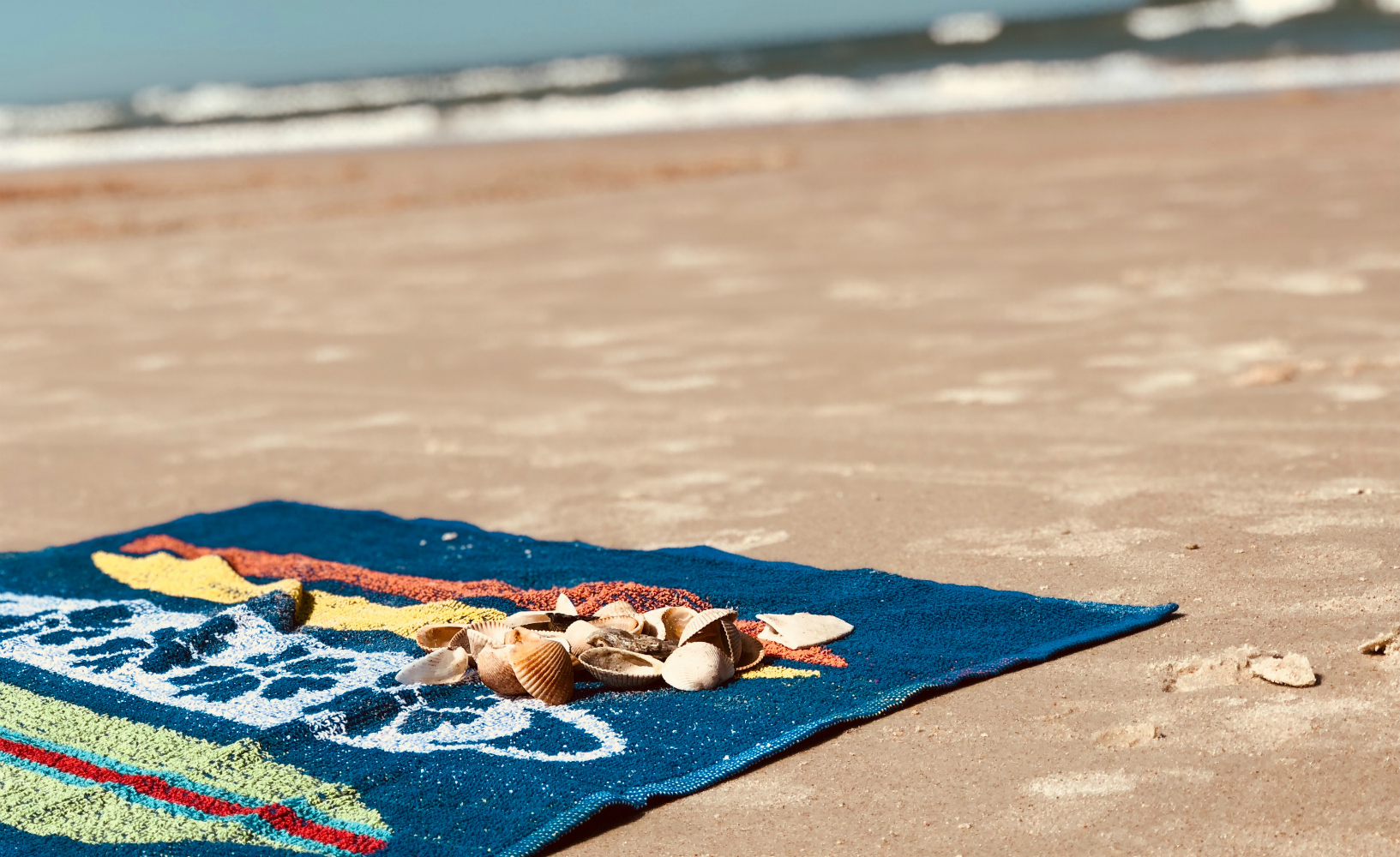 *originally posted at babycenter.com
**beach shells image via Scott Young