As our family grew over the years, there were definitely moments of panic, crazy, and all out nuttiness! So today we're partnering with Luvs at Sam's Club to share 3 simple and very helpful tips and tricks for growing families. These are the tips I wish I'd have known when our family was growing and I was going to be a mom of more than one kid!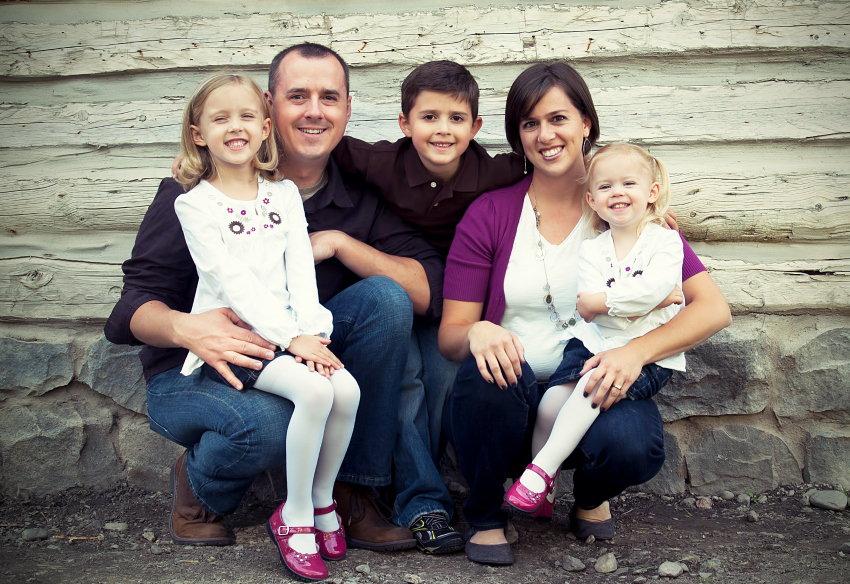 3 Helpful Tips for Growing Families
1. Trust your instincts
There were multiple times I should have trusted my instincts when thinking my older (still toddler) children were all too quiet off on their own, maybe reading or sleeping. Ya right! I'm on the couch feeding baby #3 and should have trusted my instincts when the thought crossed my mind "the house is a little TOO quiet"! They are almost always up to no-good! I've found an entire baby wipes pack emptied on the floor, every single book in the shelf all across the carpet, and here is video proof daddy caught of our sweet little Lucy having some fun with mommy's makeup while I was making dinner.
2. Let's Get Real
Oh, ya, it takes a village to raise a child, especially if you have more than one little one in your family. The first time around with my newborn son, I thought I was on top of this whole "mom thing" and I could do it all on my own. But I couldn't have been more wrong. I needed all the help I could get. Luckily I live close to family, so when I needed a helping hand, I could call on grandma! So my advice for you is to rally all the people you know and love, getting them on your side and on speed dial! Set up playdates, family outings, and find the best babysitters in town (grandma's love to babysit!)
3. Be prepared!
The more you can do at one time to help cut down on housework, errands, and grocery shopping the better. I wish there were as many awesome ways to shop online as there are now! That would have saved me tons of time trying to lug around one child on my hip, one in a carseat, and one holding my hand… sort of! I was just doing the best I could when they were little, that's all any of us can expect to do, but even the small preps can help in the long run.
pre-measure baby food or formula and have it ready for the day's meals
set up 2-3 diaper changing basket stations around the house, letting you change a diaper in a few different rooms even on the carpet.
have a white board set up with your to-do's for the day or week, even a month calendar. Try doing this for the week and it will save you so much time!
Even though having lots of kids can be a circus, it's totally worth it when these quiet moments happen and life is at peace! Look at those sweet faces, aw. Almost makes me want to have one more… almost!
Luckily, Luvs diapers at Sam's Club can help save the day for big families! Order your Luvs online from SamsClub.com or on the Sam's Club Mobile App for free shipping AND for a limited time, you can get $3 off their Luvs ginormous boxes when you order online. This means quality Luvs diapers are only 11 cents each! Savings are automatically calculated at checkout, and the offer is available online or via the Sam's Club app only. Their affordable prices, free delivery and automatic diaper subscriptions are just what a growing family needs!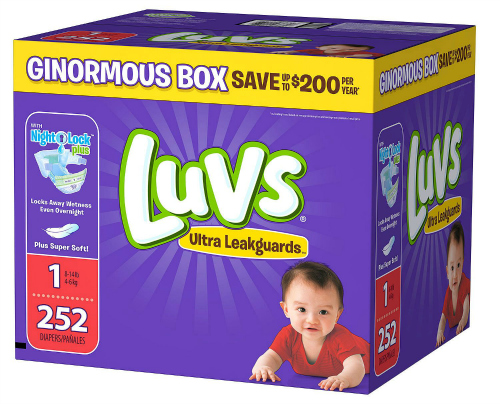 Be sure to order your Luvs online from SamsClub.com for free shipping to-your-doorstep delivery, and create a Luvs subscription for huge time savings! I promise you're going to thank me for getting all set up and ready for your new little babe!
image #1 via Kelli LeBaron
This is a sponsored conversation written by me on behalf of Luvs at Sam's Club. The opinions and text are all mine.