With the sun out shining and the flowers in bloom, there's no better time to host a Flower Garden Party. These ideas would be a great addition to any outdoor party, but especially a spring or summer birthday party. Are you a summer birthday?
Flower Girl: Make an Easy No-Sew Fleece Poncho, but cut it into the shape of a flower. Create one for each child beforehand, ready to wear during the party and to take home with them.
Invitations: Make these great Plantable Greeting Cards for your invitations. Put your birthday party details on the inside of the card, then they can plant the card in the ground after the party!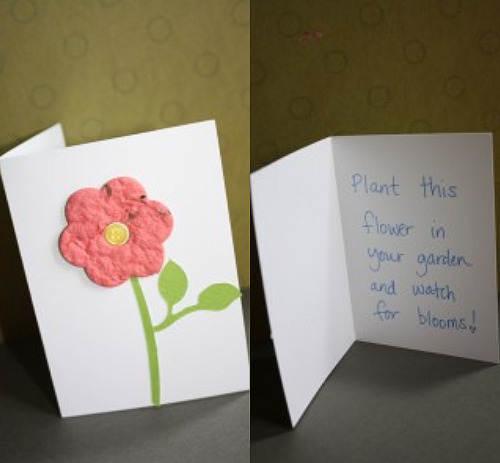 Food:
Cake:
Cute Little Ladybug Cupcakes – we used m&m candies for eyes and spots, and red licorice for the antennae.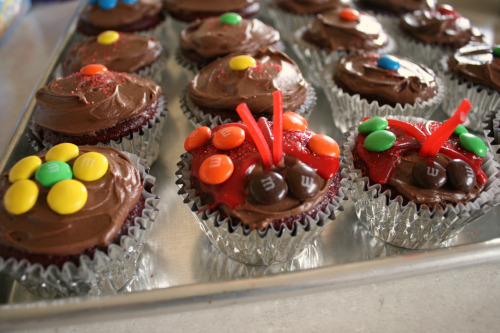 Marshmallow Flower Cupcakes – create these flower cupcakes my niece, Laurel, made for a summer party. They are made with cut in half mini marshmallows dipped in sugar sprinkles. I love these!
Games:
Flower Frisbee Toss – Turn a plain frisbee into a flower for a frisbee toss game. We used craft foam sheets that had a sticky back to them and cut out 6 petals. They attached easily and made the tossing fun. Find a large plastic bucket and have the children toss their frisbee into the "pot".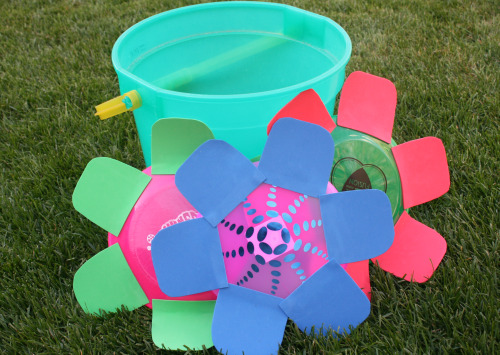 Decorate a Watering Can – You can find really cheap watering cans in the garden section or at the dollar store. We added a few craft foam stickers for a fun look. Now it's ready for some water.
Paint Flower Pots – These terra cotta pots are a perfect dainty size to have each child decorate. Using craft paint, have each child paint any design they'd like. Then have a few flower plants ready for them to plant inside their pot. They can even use their new crafted watering can to water their new flower.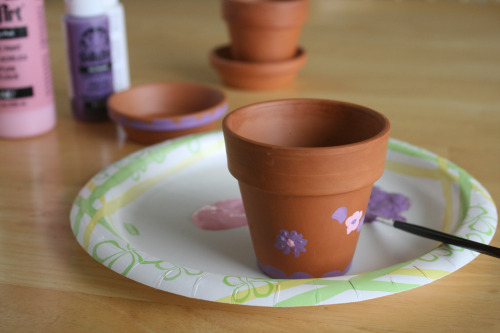 Here are a few more flower craft and activity links:
What fun birthday activities and ideas have you celebrated out in the garden for a party?