Googly Eye Drink Glasses for Halloween – quick and Mess-Free fun for the kids this holiday season! These cute cups are perfect for drinks, party favors, classroom treats, and doubles as an easy holiday craft!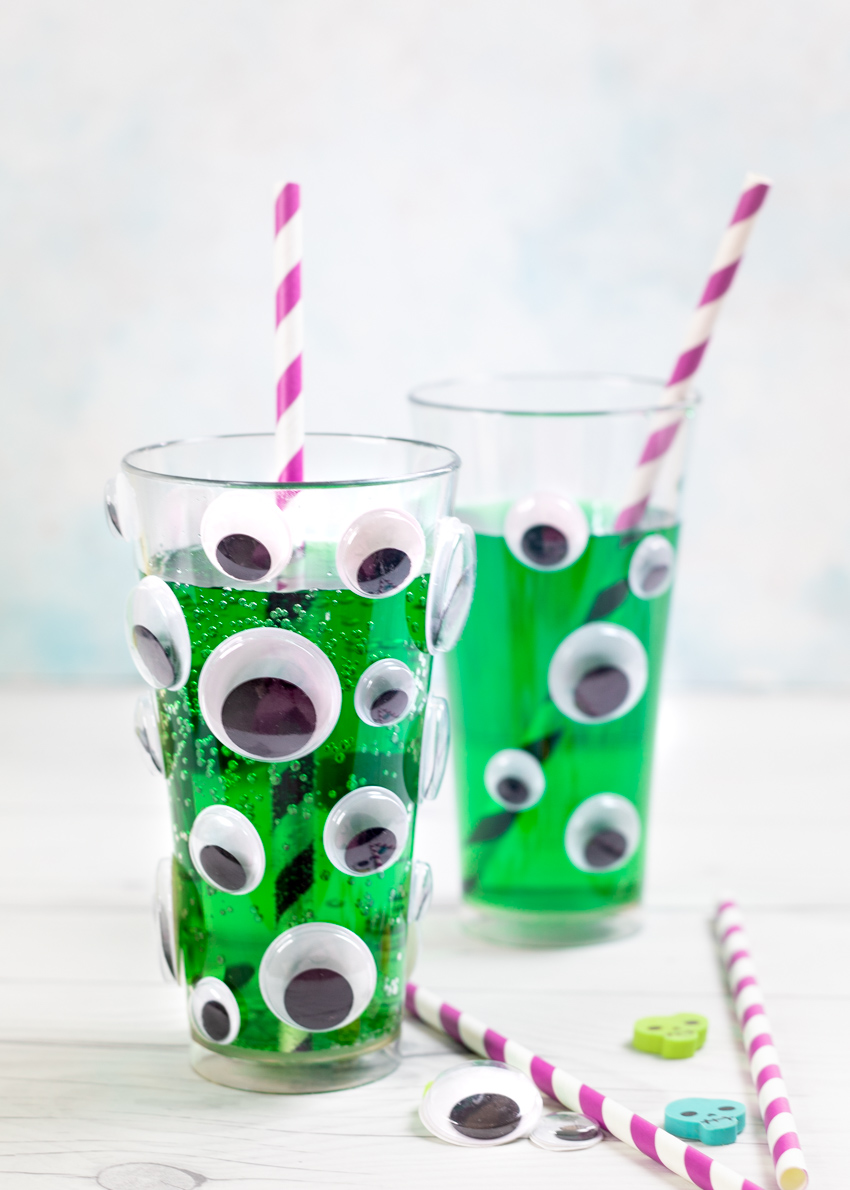 Halloween parties are really fun for kids, and these days there are so many creative and crafty ways to celebrate! From decor ideas –  9 ghoulish DIY ghosts to decorate for Halloween and even some fun food like the frightfully fun candy witch brooms. These little Halloween themed treat cups with lots of eyes peeking out is sure to be a big hit in any party.  Fill them with edibles and trinkets and they make a great take away when the kids head home. Or serve some Sparkly Green Drink like we did.
Googly Eye Drink Glasses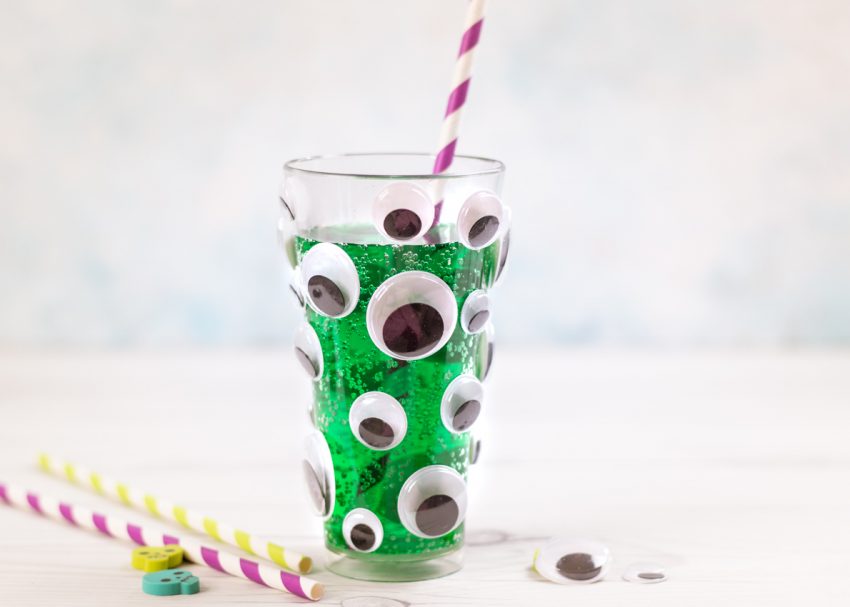 Supplies:
Clear Glasses – use a transparent plastic cup or clear plastic drinking glasses
Sticky back googly eyes
Clear soda drink
Instructions:
Start by cleaning the glass with a cloth to get rid of any dirt or dust. Keeping it horizontal, start sticking stick back googly eyes around the glass. Use different sizes for added effect. Use more googly eyes if the number of glasses is less.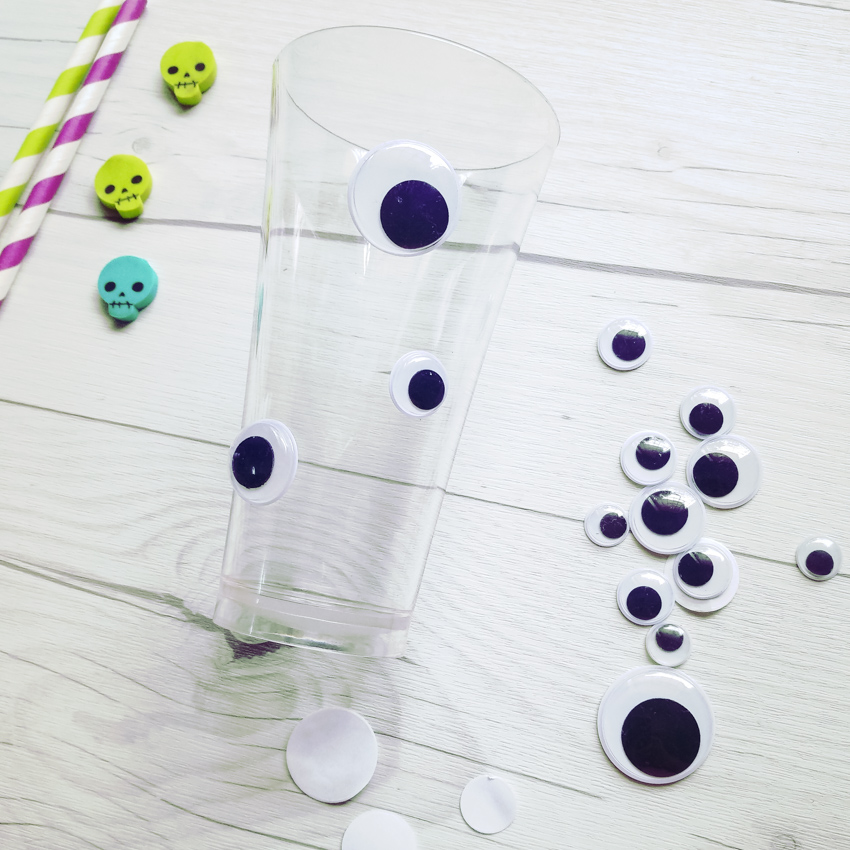 Cover all the glasses and keep aside. If you don't have sticky back googly eyes, use clear glue dots to stick the googly eyes onto the glasses. A tip from one fellow mom to another – Keep the backing and once the party is over, you can restick the eyes and reuse the googly eyes for a later project.
Get all your glasses ready. Once the party starts, fill each glass with a clear fizzy soft drink.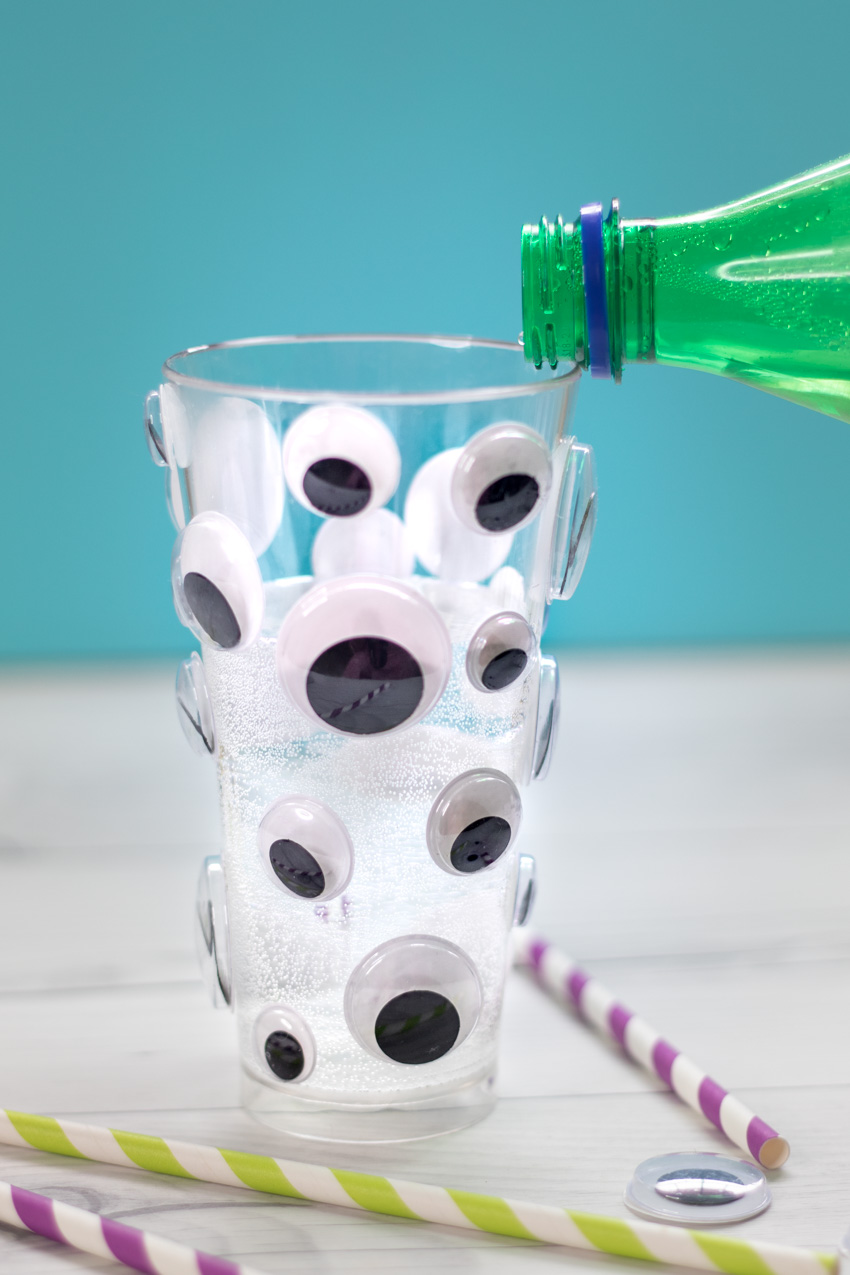 We used Sprite. You could also make Fizzy lemonade for the party and keep it ready to be poured.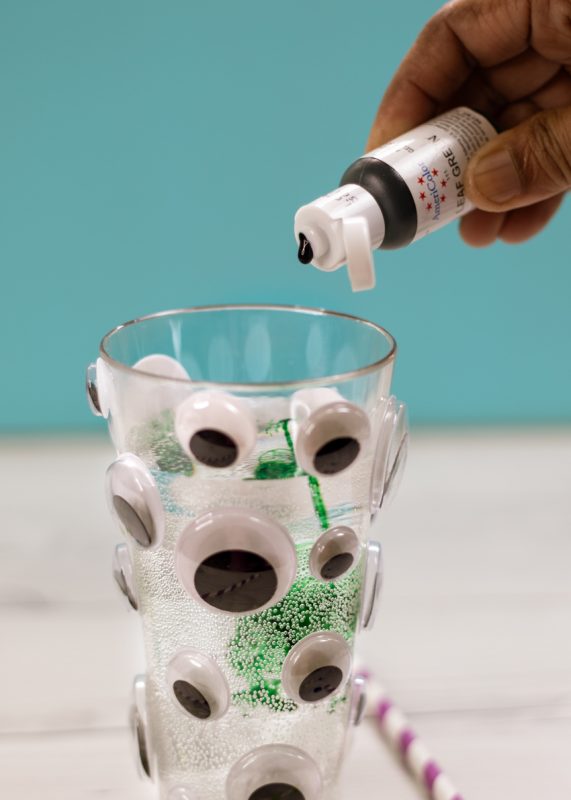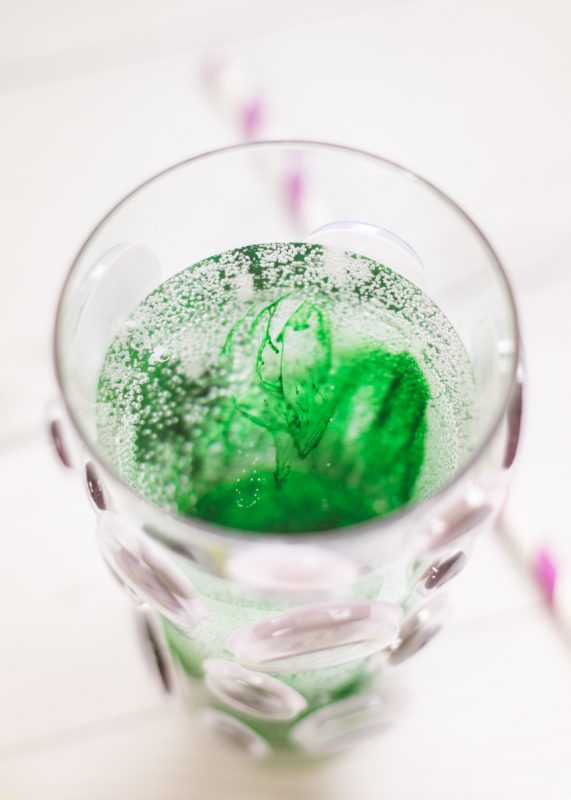 Next, add a Halloween flair to the party by turning your fizzy drink either Green, Orange or Purple. The best way to do this is to add a few drops of Americolor Food Gel Color directly in each glass or in a jug. That's it.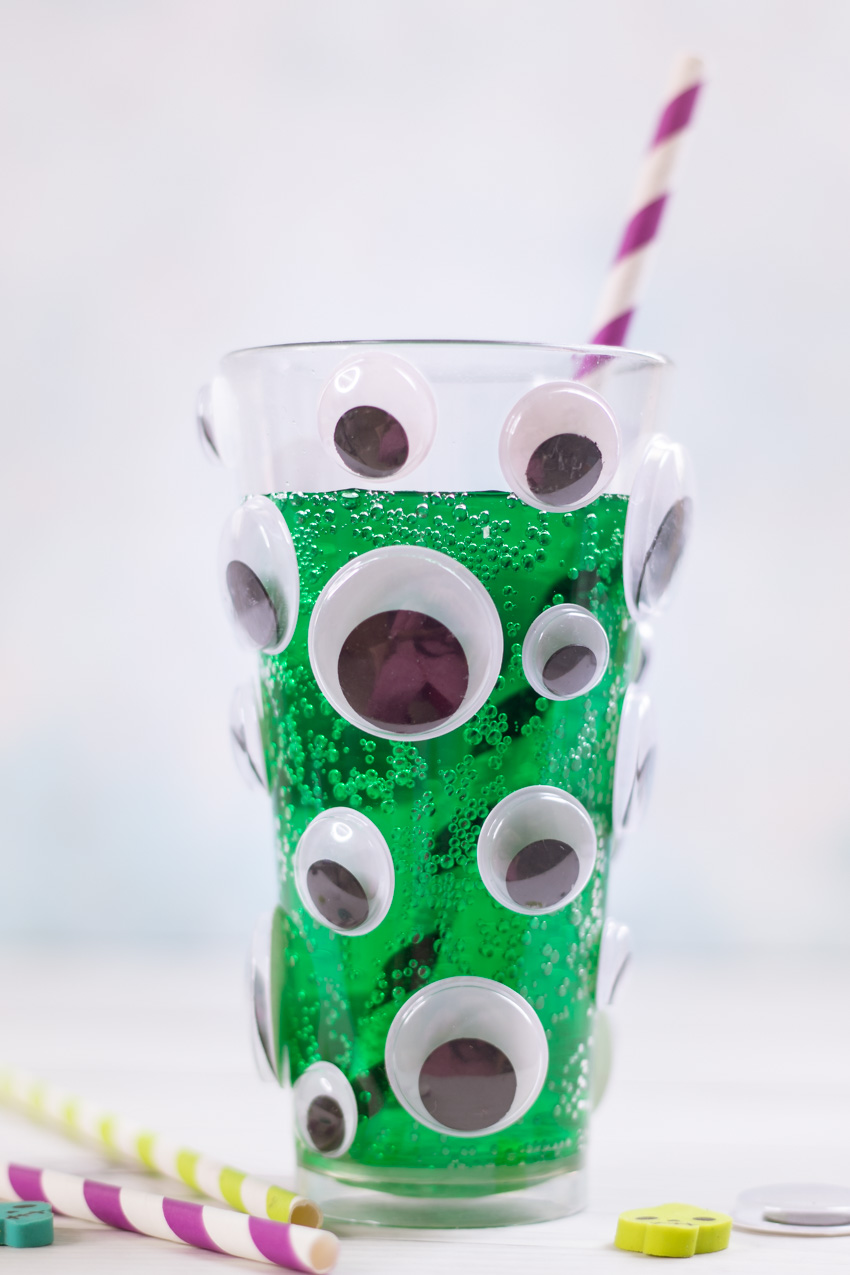 Halloween season is almost here, and our Googly Eye Drink Glasses are perfect for a party at home! Be sure to wow your young guests with this super simple mess-free Craft.
Pin this Craft for Later: