I can't think of many things better then a classic grilled cheese sandwich. It always hits the spot. Whether it's lunch time, snack time, dinner time, or midnight snack time, it's always a good time for a grilled cheese. Toasty bread, melty sharp cheese, and don't forget the butter! I love finding new and different ways to make grilled cheese sandwiches. There are tons of fun and delicious recipes out there to try. To go along with our 9 NOW ideas series, I've rounded up some pretty amazing grilled cheese recipes that you need in your life!
9 Grilled Cheese Sandwich Ideas
1. Brie Grilled Cheese w/ Fig Spread, Apple, & Prosciutto: Have you ever tried putting slices of green apple in your grilled cheese? It's a game changer. This recipe has green apples and more! (via We Are Not Martha)
2. Caramelized Mushroom & Onion Grilled Cheese: The caramelized mushrooms in this grilled cheese take this sandwich to the next level. I love the flavors of the mushrooms and onions together.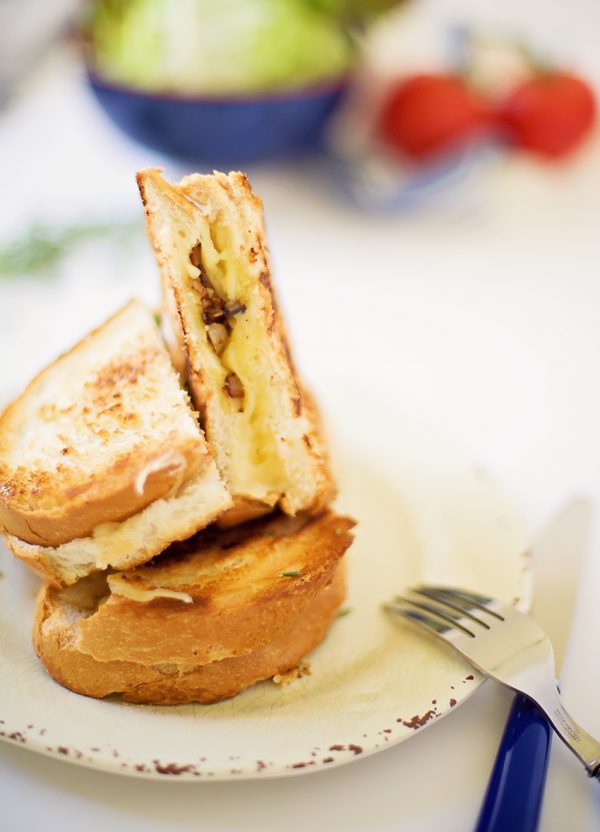 3. Turkey Cranberry Grilled Cheese: Who says turkey and cranberry is just for Thanksgiving? You can have this sandwich anytime of the year. SO tasty!! (via Domestic Superhero)
4. Pepperoni Pizza Grilled Cheese: Two of my favorite foods in one delicious sandwich. Yes, please! Doesn't it look and sound amazing? (via Lil' Luna)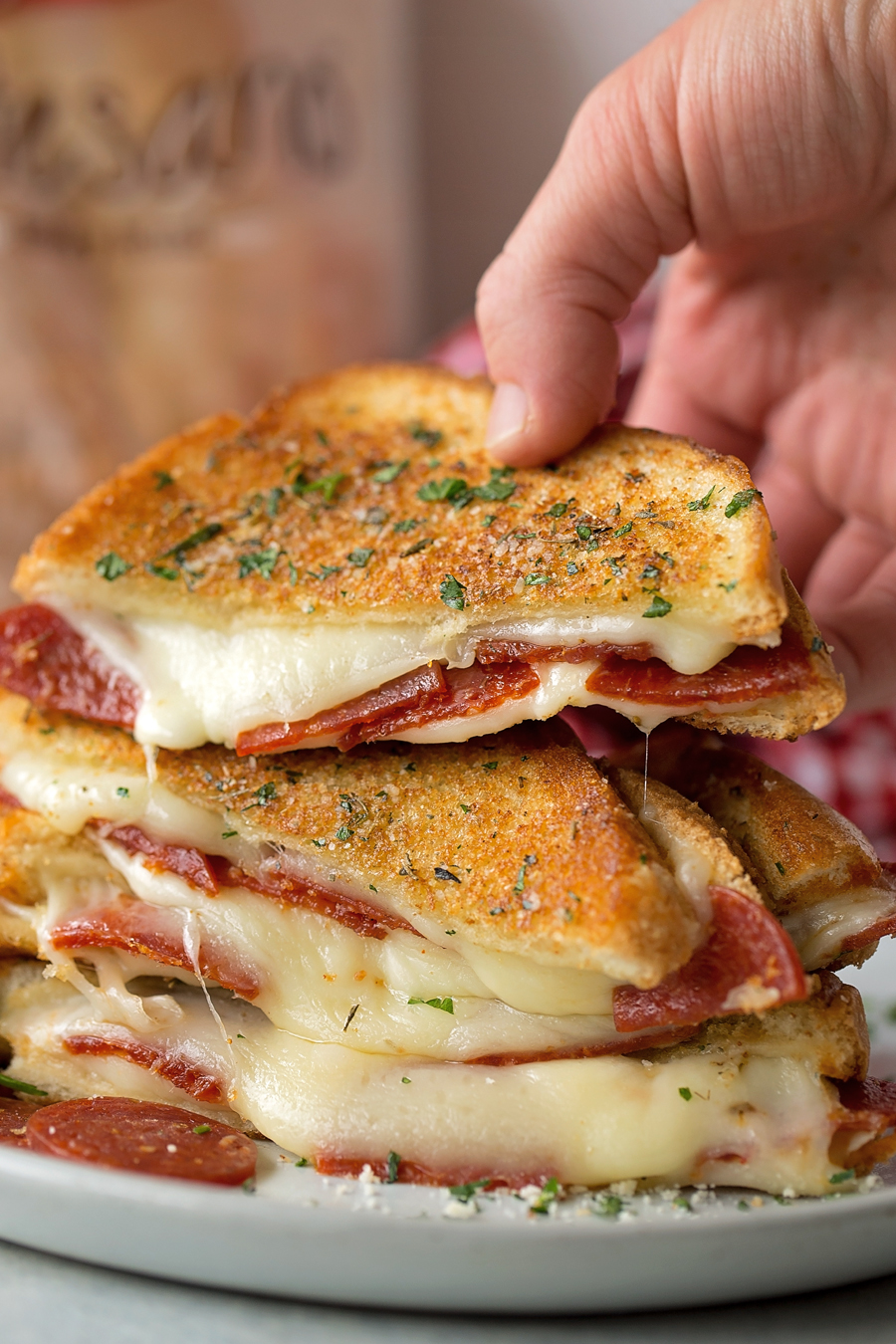 More Grilled Cheese Sandwich Recipes
5. Waffle Iron Grilled Cheese: Get your kids cooking with this super fun waffle iron grilled cheese. They will love helping you make dinner in this fun and different way!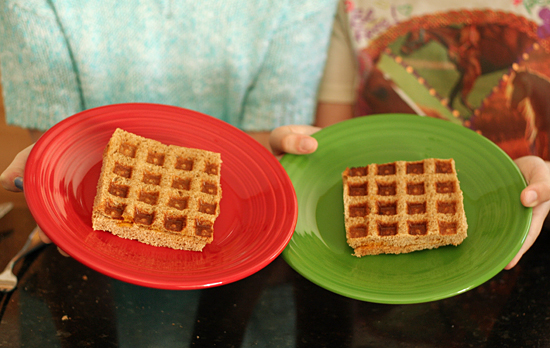 6. Jalapeño Popper Grilled Cheese Sandwich: Spice up your grilled cheese (literally!) with this jalapeño popper grilled cheese recipe! Spicy, cheesy, and so yummy. (via Simply Stacie)
7. Blackberry and Peach Grilled Cheese: How incredible does this sandwich look? I am loving the sweet fruit in this recipe. Blackberry and peaches almost make it a dessert grilled cheese. Add in the fontina cheese and you have one tasty dish. (via The Whole Bite)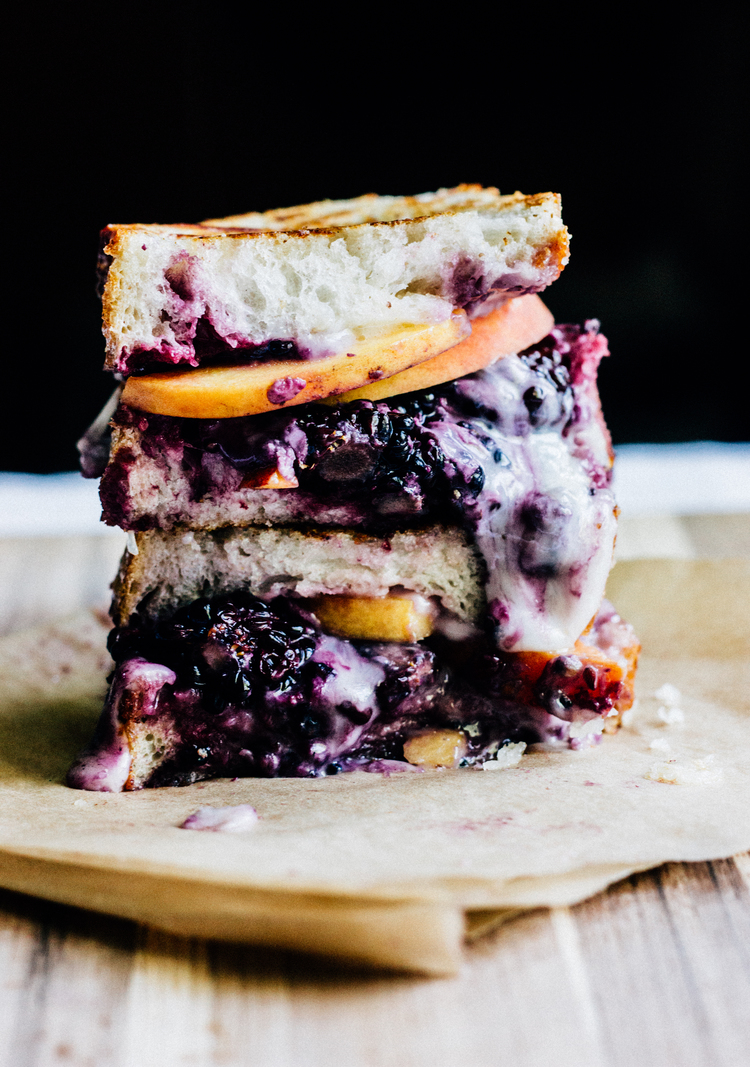 8. Open Face Caprese Pesto Sandwiches: I love a classic caprese salad. Put it on a slice of toasted bread and it elevates it to a full hearty meal. Yum!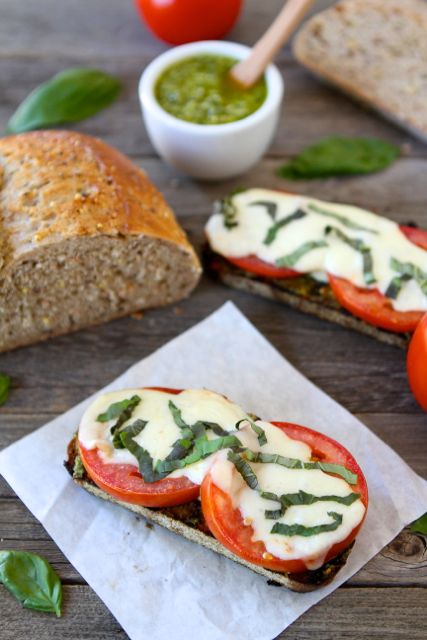 9. Bacon Avocado Grilled Cheese Sandwich: Bacon and avocado are the perfect additions to a grilled cheese. Guac and bacon taste good on anything- especially a grilled cheese sandwich. You need to try this one! (via Your Cup of Cake)
Is your mouth watering yet? All of these recipes are top notch! Make one of them for every meal of the day!