I couldn't resist making this cute lil' hooded bath towel when my eye caught an orange towel at the store the other day. Your lil' one will be cute as a pumpkin when they hop out of the bath in this precious towel!
Here are the Instruction for a Hooded Bath Towel. It couldn't be an easier sewing project. You only need to sew 2 straight lines. You can also add in these cute appliqued letters if you've got a little more experience.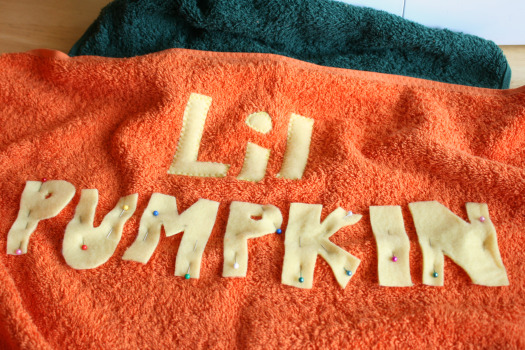 I traced the words "Lil Pumpkin" with a black marker out of yellow fleece. I like to use fleece because it doesn't fray and gives a fun look. Then pin on the letters where you want them to go. I am NOT very good at applique, I'm impatient, so my letters tend to come out kind of wonky. But I think it turns out cute and whimsy looking.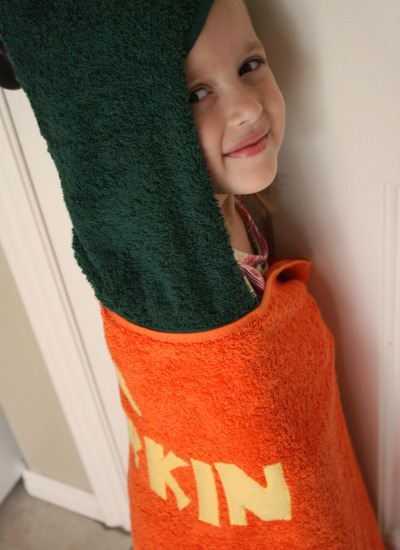 Now it's ready to be wrapped around a cute lil' pumpkin!