We received our order of Live Caterpillars. We got them from the company called Insect Lore. I wrote about Live Butterfly Gardens earlier. We can't wait to see what they do. Here they are the day we got them.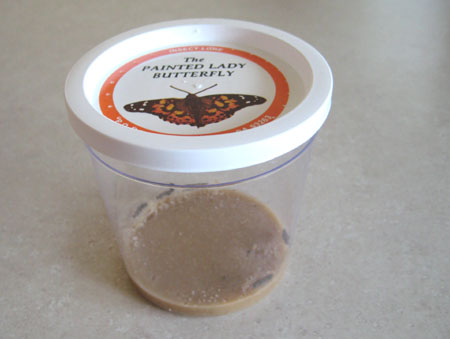 Here they are 4 days later.
Here they are 8 days later. It's creepy how fast they grow.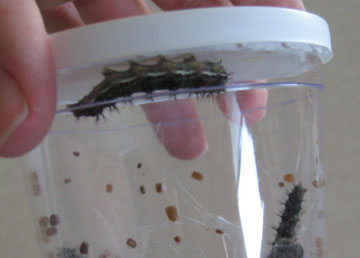 My son wakes up in the morning and goes straight to the caterpillars, seeing how much bigger they are from the day before. They seem to double in size everyday. They're kinda gross, but amazing creatures. They leave their poop lying around, they spin silky webs, and eat this dried paste at the bottom of the jar.
We'll keep you updated. They should start to travel to the top of the jar and form their chrysalids soon. Then we'll move them to the larger habitat. It's still not too late to get your order. They ship them out year round. If any other readers have ordered some and are keeping track of these cute little bugs, let me know!