I've long been fascinated by dreamcatchers, and still have one that I bought in Arizona over 10 years ago. I even made one as an embellishment to use on a scrapbook page! I finally decided to try my hand at making another for my wall this time, using my craft stash.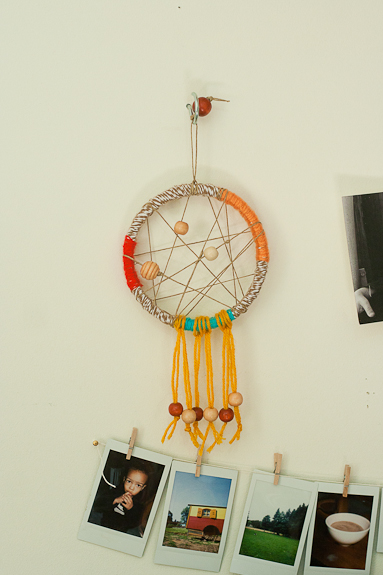 Supplies to Make Dreamcatchers:
A ring shape – mine is a piece of cardboard I have been holding on to. Other ideas are: an embroidery hoop, or a metal ring from a lamp shade
Baker's Twine in brown
Four colors of yarn
Thin twine
Wooden beads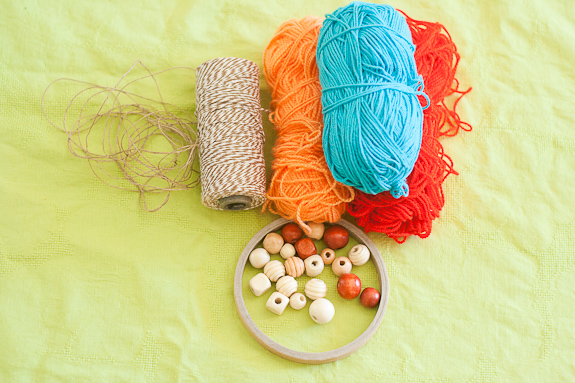 Instructions
Start by wrapping the baker's twine around the ring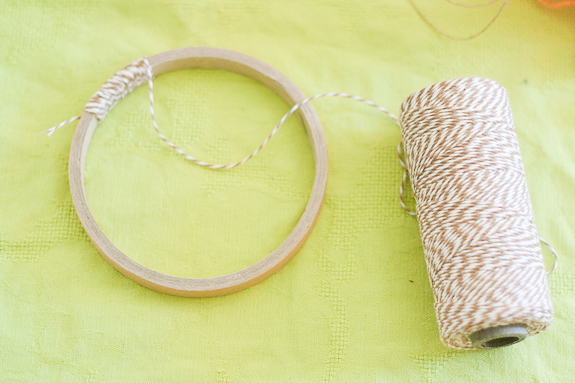 I went around the entire ring, leaving three gaps where I would later wrap the yarn.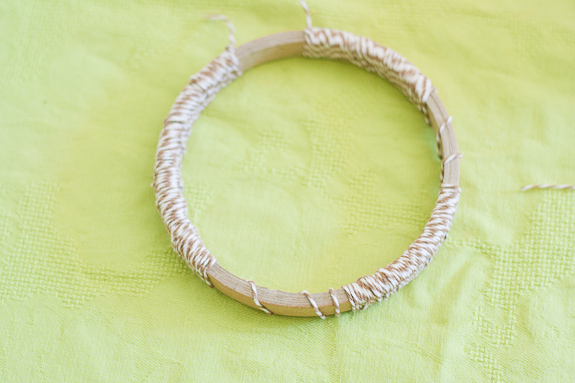 Now add  yarn in those three empty spots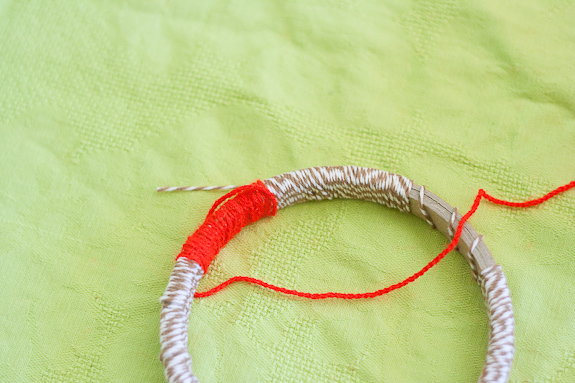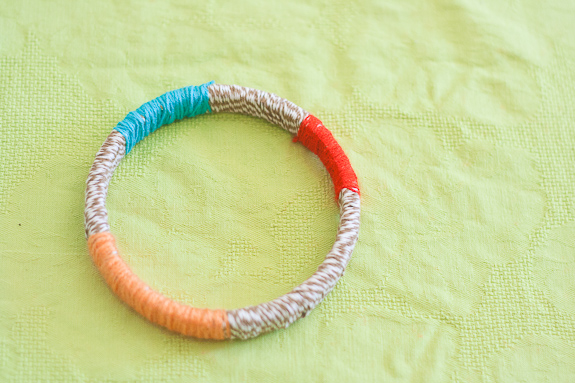 Tie the thin twine to the ring, and start wrapping around to form the "web" pattern
Be sure to wrap twice around to secure the twine
Add beads to the twine as you go.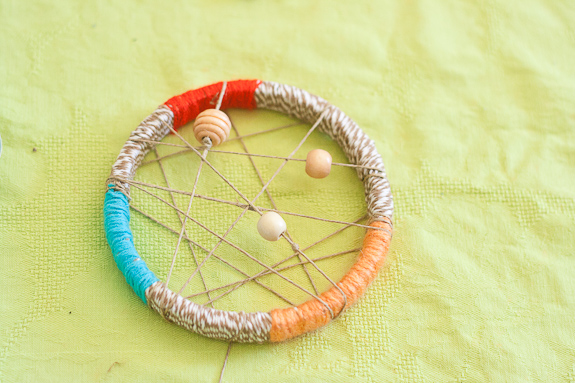 Use the last color of yarn to add a fringe by looping the yarn around
Trim to even the ends.
Make a hanging loop using a piece of twine and a bead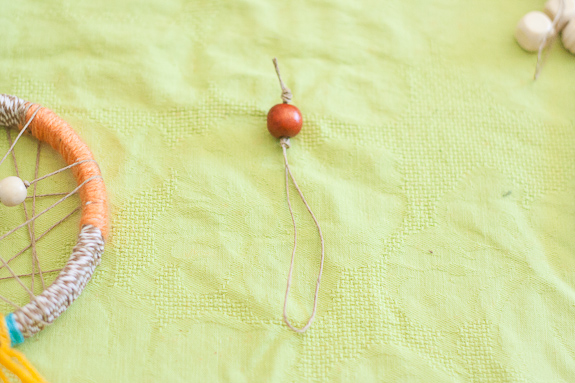 I passed the doubled twine through the bead, knotting on both sides.
Now loop around the top
Add beads to the fringe and hang!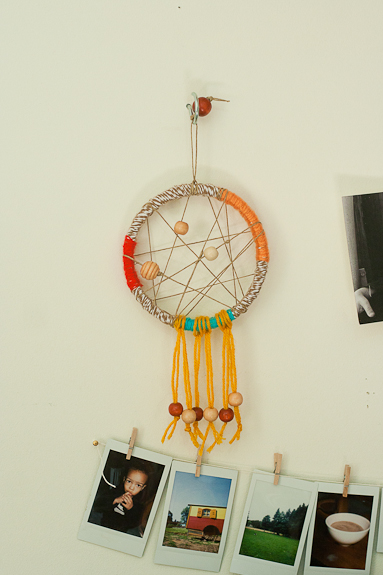 Sweet dreams!