As part of my quest to give handmade gifts, I happened upon the perfect idea for my husband: shaving soaps! We've also been trying to cut out as many commercial cosmetics as possible, and he actually prefers to use an old fashioned soap bar with brush instead of shaving cream from a can. The gentlemen in your life will absolutely love these!
Supplies for Making Shaving Soap:
Melt & Pour Soap – I used the most natural organic one I could find made from an coconut oil base
Rhassoul or other clay, like French Green Clay or Bentonite Clay
Essential oil scents – I used a combination of Black Pepper, Clove and Clary Sage. Very masculine
Coconut or sweet almond oil
Tools:
Glass measuring cup
Wooden spoon
Non-stick muffin tin
Sharp Knife
Cutting Board
Instructions:
1. Cut your soap into small pieces, place in measuring cup and melt in the microwave. I suggest only putting 20 to 30 seconds at a time, and watching to make sure the soap doesn't boil
2. Now add half as much clay to the soap. I have 4 ounces of melted soap. so I added two ounces of clay
3. Stir well, then add the essential oils. For this amount I added 5-6 drops of each oil
4. Pour into lightly oiled muffin pan, filling each about halfway
5. Let set overnight, then remove and package.
I wrap the soaps in parchment paper first, then in gift wrap paper.
To complete the gift you can add a nice metal tin with label and a shaving brush.
This makes a luxurious full bodied foam that my husband loves. Each bar should last about 3 months with daily shaving.
Looking for where to purchase essential oils to add to your DIY projects, head over here to get started!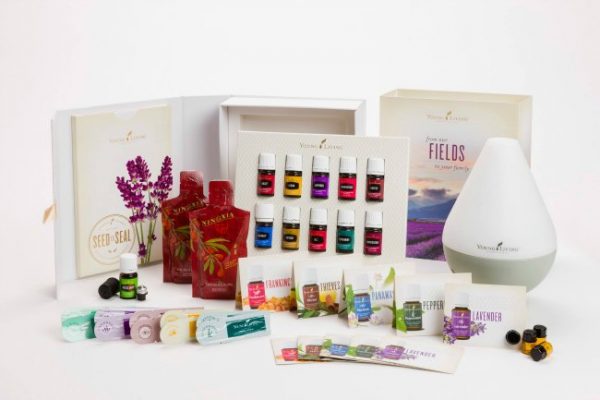 *This post contains affiliate links. Thanks for clicking and supporting Make and Takes.