As much as I love the calendar on my phone and the big calendar in our home, I still have a need for a birthday calendar. Just a simple list of the birthdays for each month that I want to remember. Remembering birthdays is something I want to get better at, so to have a calendar that is simply birthdays is a big help.
The thing I love the most about a calendar like this is that it is good year after year because it doesn't change. It's just a simple list: 1-31 without the days of the week.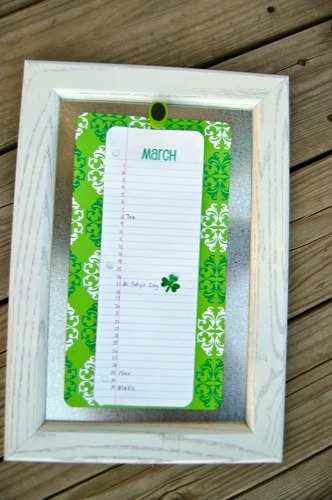 Supplies for a Birthday Calendar:
sheet metal – found at Home Depot
rectangular wood frame
tin snips – to cut metal
spray paint – optional
craft paper
tape
embellishments – something fun to decorate it with
magnet
To make this diy birthday calendar, I started with a big piece of sheet metal (you can find this at Home Depot) and a rectangle frame I bought at the thrift store. You will need tin snips to cut the sheet metal to fit the frame. Basically it is a small magnet board just for this birthday calendar.
Depending on the frame, you might want to change it a bit. I chose to spray paint this one white. Dover white to be exact. :)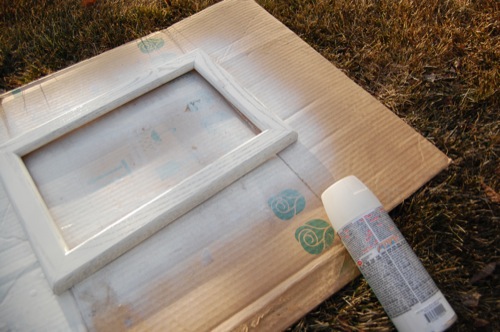 Next up: I gathered a bunch of stickers, stamps, and paper to make the actual calendar. With so many cute holiday or monthly themed scrapbook papers available, this project can be really customizable. It's the fun patterned paper that makes it cute.
Since no one will see the backside, I just taped it up with packaging tape. :)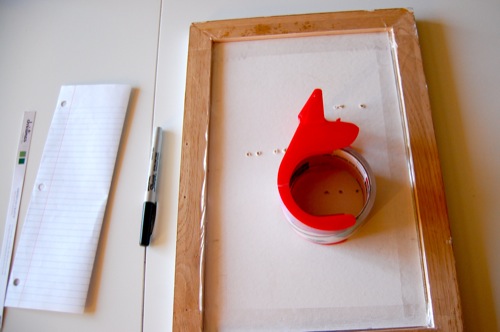 Scrapbook paper, classic lined paper and a corner rounder punch make this project simple and do-able.
For the last step I added a month stamp to the top of the list. You could use stickers, a rub-on or a stamp here.
That's it! Simple, cute and you can make it your own.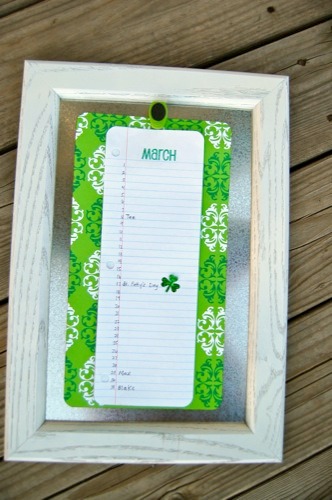 I'd love to know, do you have a calendar like this?