Summer entertaining and backyard barbecue season is just around the corner. Ensure drink glasses don't get mixed up between guests by using these handmade suede and leather DIY Drink glass markers!
Do you remember when I made the leather tassel earrings and the layered beaded bracelets? Well, I still had some of the suede and leather leftover from those projects. So, I decided to put it to good use and make these wine glass markers. Most of these are made from suede, but a little leather and faux leather scraps were thrown into the mix too.
How To Make DIY Drink Glass Markers
This is the perfect project if you have scraps lying around. I keep a plastic bag full of scraps just in case I find the perfect way to use them. I made these glass markers in 6 different colors and used a combination of leather, faux leather, and suede. The best part is, no twisting wire to make a circle with a loop for closing these.
Supplies:
Scraps of leather, suede, or faux varieties
Bookbinding rings – outside measurement .75″
Jump rings
Beads
Scissors
Pliers
Instructions:
The first step is to attach a bead to the jump ring. Use your pliers to ease the jump ring open, thread the bead on, and then close it up again. Open the bookbinding ring and slide the jump ring on.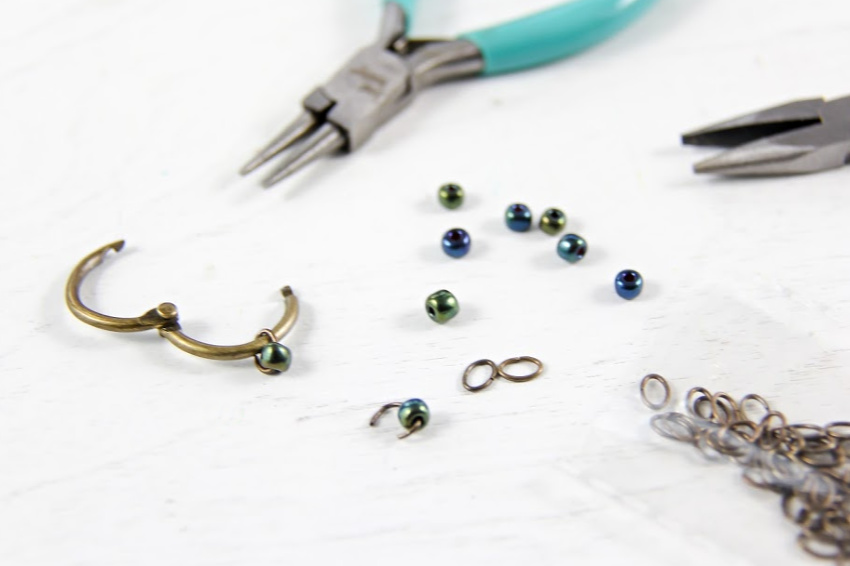 Now, cut a piece of suede (or leather) approximately 3 inches long. Fold it in half placing the looped side inside the bookbinding ring. Place the ends through the loop and pull tight making sure the bead remains on the outside of the suede.
That's all there is to it. The perfect scrap project.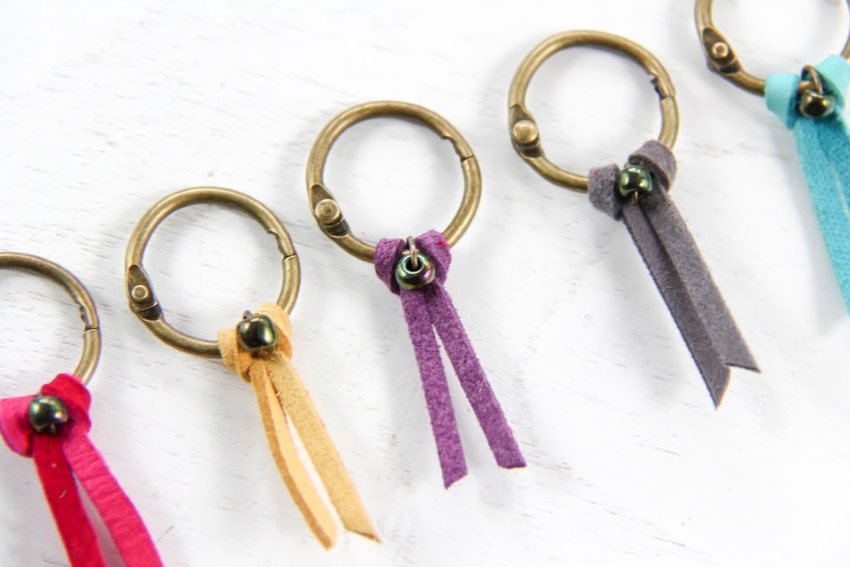 Now you can close the bookbinding ring around the stem of a wine or champagne glass.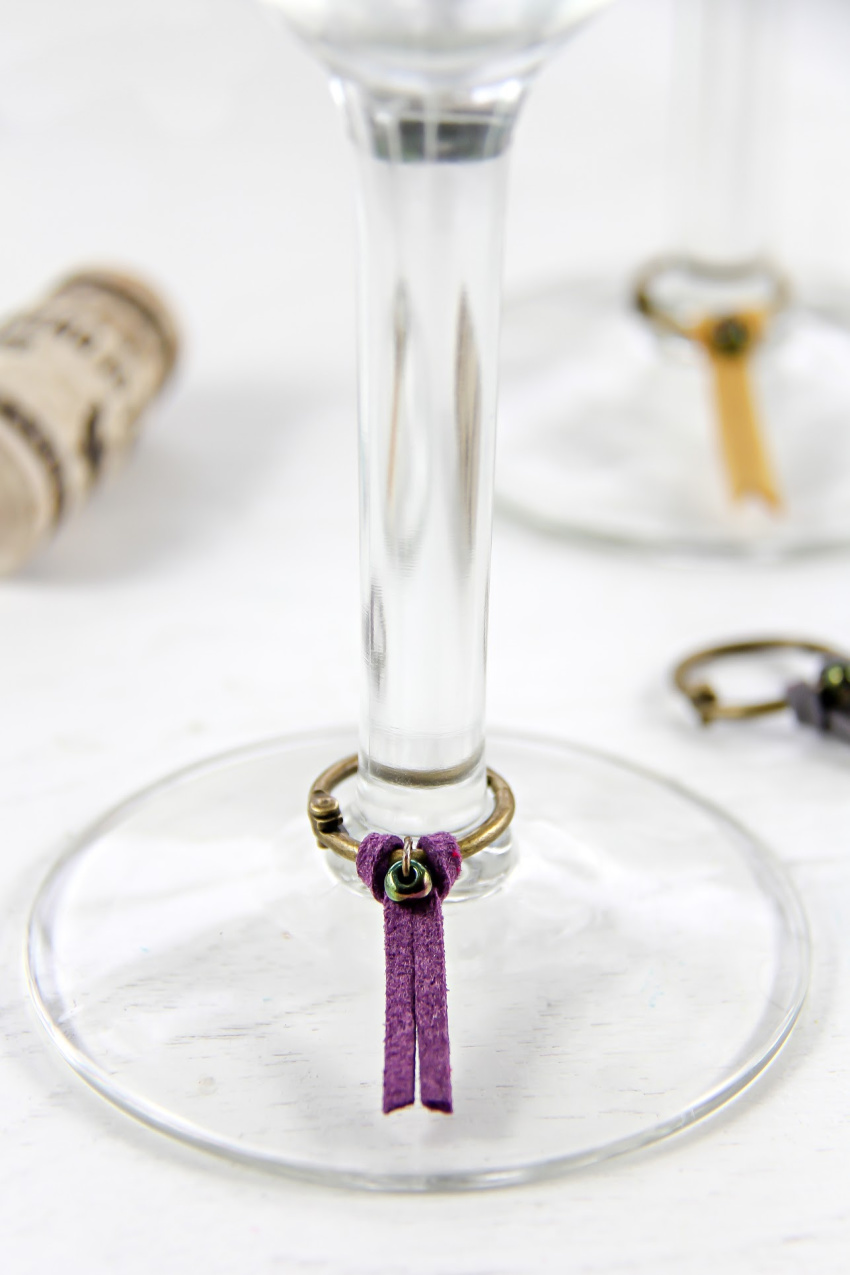 Please Pin Post For Later: