You know my love of crochet, I've been sharing a lot of my latest projects over at Instagram. But I've recently been wanting to crochet with fabric or old t-shirts. So when I went online to find some video tutorials, I came up with a few fabulous ones and have now made my own yarn from an old t-shirt!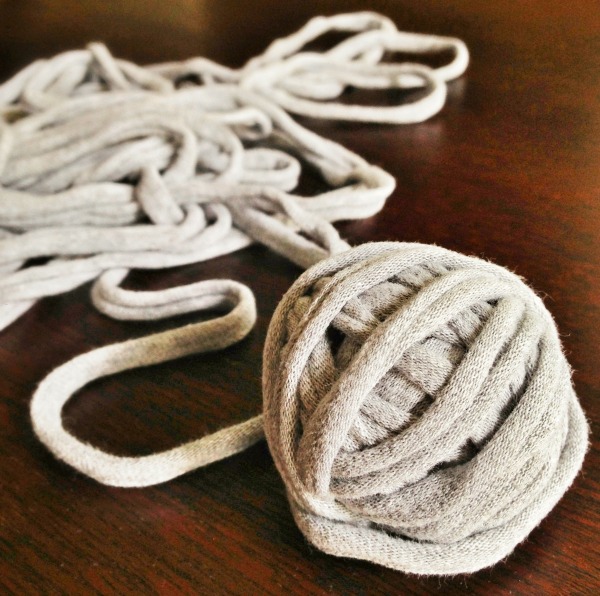 It couldn't be simpler, really. This gray yarn ball above was from one of my son's old shirts, only using the bottom of the shirt up to the armpit. Approx. 5 yards once stretched.
The video tutorial I found is over at Jewelry Tutorial HQ. I followed right along.
Now I've got my nifty new ball of yarn. It's soft, jersey material, but has more of an industrial type use.
Here are a few projects I have in mind:
1. Jersey Knit Bracelets  2. T-shirt Yarn Bowl  3. Crochet Mesh Bags
4. Chunky Crochet Basket  5. Crochet T-Shirt Yarn Rug!
Have you made t-shirt yarn before? What are you crocheting with it? Share your links and projects!