Last month I was invited to attend a blogger summit for the One Campaign and their work with girls and women. We gathered in Washington DC to learn more about what is happening in other countries, especially the African continent, concerning girls and women specifically. I have to say it was one of them most inspiring and empowering weekends I've ever experienced. I was given the opportunity to leave my quiet little bubble and experience what other women have gone through, are going through, and will continue to go through if we don't help and take action!
During the summit I thought about how I was going to relay the information I learned and share it with my community. Since my community is all about crafts and being creative, I was thrilled to learn about a few companies who are making a change through handmade! I'll be sharing a few of them during the next several weeks, as the holidays are approaching, and I encourage you to support these handmade sellers by buying gifts for your loved ones this season.
First up is To The Market. They sell handmade goods made by survivors of abuse, poverty, human trafficking, exploitation, and HIV/AIDS. Read their journey, then shop at their market. You can shop by country, cause, or product!
TO THE MARKET | Survivor-made Goods (TTM) combines the powers of commerce and storytelling to empower the world's most courageous survivor populations, in the belief that resilience is more powerful than suffering.
When you purchase, you can feel good that the money is going back to those who made the product, giving them even more independence. There are clothes, shoes, jewelry, home goods and more – all handmade, just what we love. Perfect for your holiday shopping!
Here are my top 10 handmade picks from To The Market for holiday gift giving – it was hard to choose, as each product comes with the story behind it. I was attached to the items and the stories!
1. Punjammies: Soft and comfy pajama bottoms. Made with hope in India.
2. Walta Bracelet: Walta means "shield". Dutch design made with love in Uganda.
3. Chitundu Necklace: Orange paper beads playfully mix with a spiral of green paper and golden glass beads. Dutch design made with love in Uganda!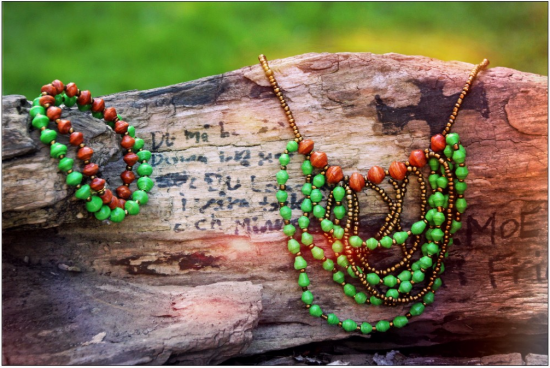 4. Blue Striped Ballet Flat: Handmade in the slum of La Limonada, Guatemala City by Otto. Cotton fabric upper handwoven by Mayan women in the highlands of Guatemala.
5. Red Star Ornament: Made possible through a new partnership with Ornaments for Orphans based in Uganda, Africa, the Red Star Ornament is a delicate hand beaded ornament consisting of small red beads.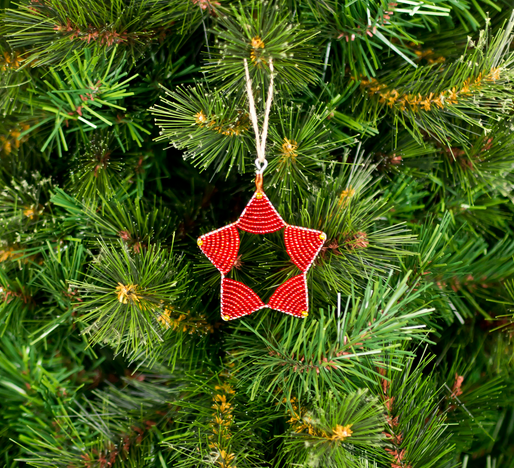 6. Gold Bracelets: These woven sisal bracelets are made with love and honor by returned Burundian refugees.
7. Pom Pom Pouch: The Pom Pom Pouch is cute and colorful! Handmade and fairly traded from El Sol Maya, a women's organization from Guatemala.
8. Handwoven Blocked Scarf: A gorgeous combination of colors, this handwoven scarf provides weavers in Guatemala with 15 hours of work.
9. Stacey Earrings: Simple beautiful beaded earrings made in Haiti.
10. The Patrice Signature Bag: No.41 Signature Bags are handmade with love in Gisenyi, Rwanda. Your purchase not only provides a stable job and sustainable income to a young woman transitioning into a life of independence, you are also providing 240 meals to a secondary student in Rwanda! FOR ONE child, FOR ONE meal, FOR ONE year. And that's how you change the world, for one.
Be sure to follow To The Market for more information and inspiration – Facebook, Instagram, Twitter, Pinterest, Google +