I'm always looking for simple ways to document family memories, aside from regular scrapbooking pages, and mini-albums or mini-books are great for recording an event or trip. Plus they make great gifts too! I also prefer to make my own books to suit my photos and story, so I came up with a quick and simple way to make a mini-album base using just cardstock, patterned papers and decorative tape.
Supplies for Mini Paper Album:
1 12×12 sheet of kraft cardstock

scrap pieces of kraft cardstock

12 scrap pieces of patterend paper (at least 4×6 in size)

2″ wide washi or decorative tape
Your favourite adhesive
Paper trimmer (not shown)
Step 1
Using the paper trimmer cut the 12×12 sheet into six 4″x6″ pieces, then cut five 4″x1″ strips from scrap cardstock
Step 2
Fold the 1″ strips in half lengthwise to make "hinges"
You'll use these hinges to join the book's pages together
Step 3
Apply adhesive to the edge of one page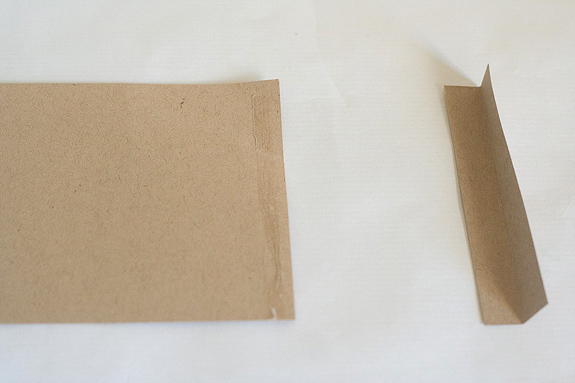 Add the "hinge"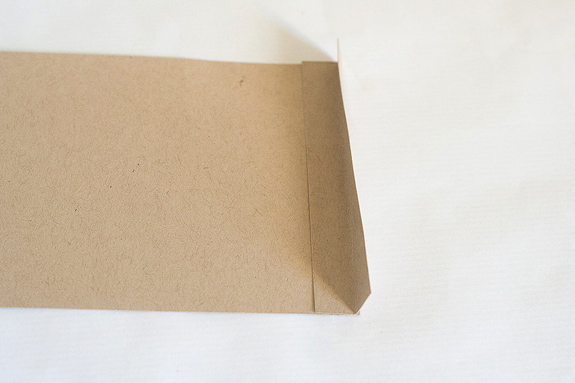 Now apply adhesive to the top of the hinge
Then add another page on top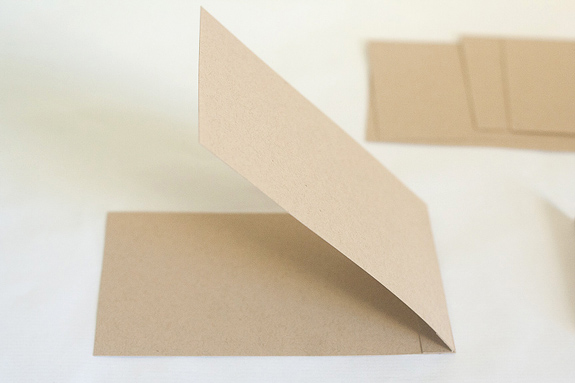 Continue in the way, adding hinges and pages until the book is constructed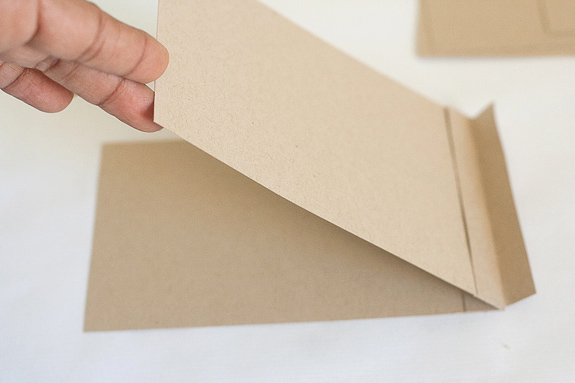 Step 4
Time to add some color and pattern! Cut 12 pieces of patterned paper measuring 3.75″ x 5.75″
Starting at the front of your book, "wallpaper" all the kraft pages with the patterned paper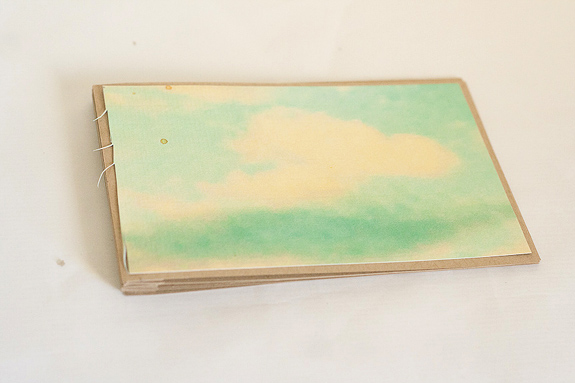 Don' t mind those fuzzy edges, I'll be covering them up!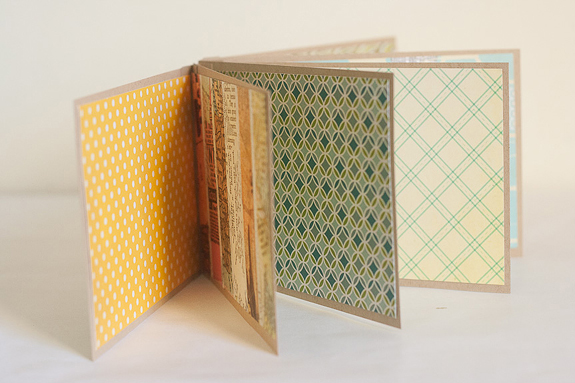 Step 5
Cut a 4″ piece of decorative or washi tape and use it to cover the binding
And there you have it! Now you can decorate the cover, and fill it with your photos and journaling. I used one of these books to document part of our 2012 Summer vacation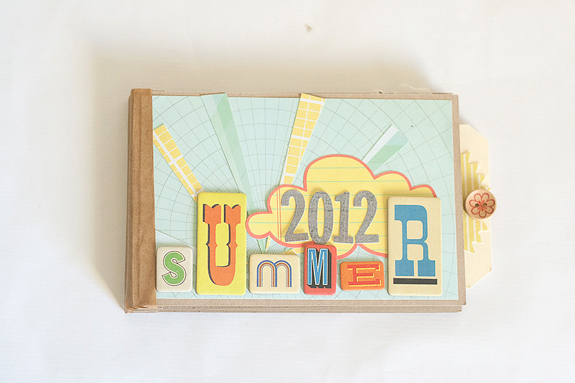 Other ideas:
You can make your book bigger by adding more pages.
Instead of using it for photos, you can use it as a mini Smash Book
You can use lined or grid paper instead of patterned paper, and make it into a notebook for jotting down lists or ideas

I love kraft backgrounds, but you can also make it with white or colored cardstock instead.
What would you use a book like this for?