Hello friends. I'm Lucy from Craftberry Bush. This little craft is part of the Make and Takes Get Out and Play summer series and combines my love for paint, spending time with my kiddos and of course the-oh-so-adorable Minions!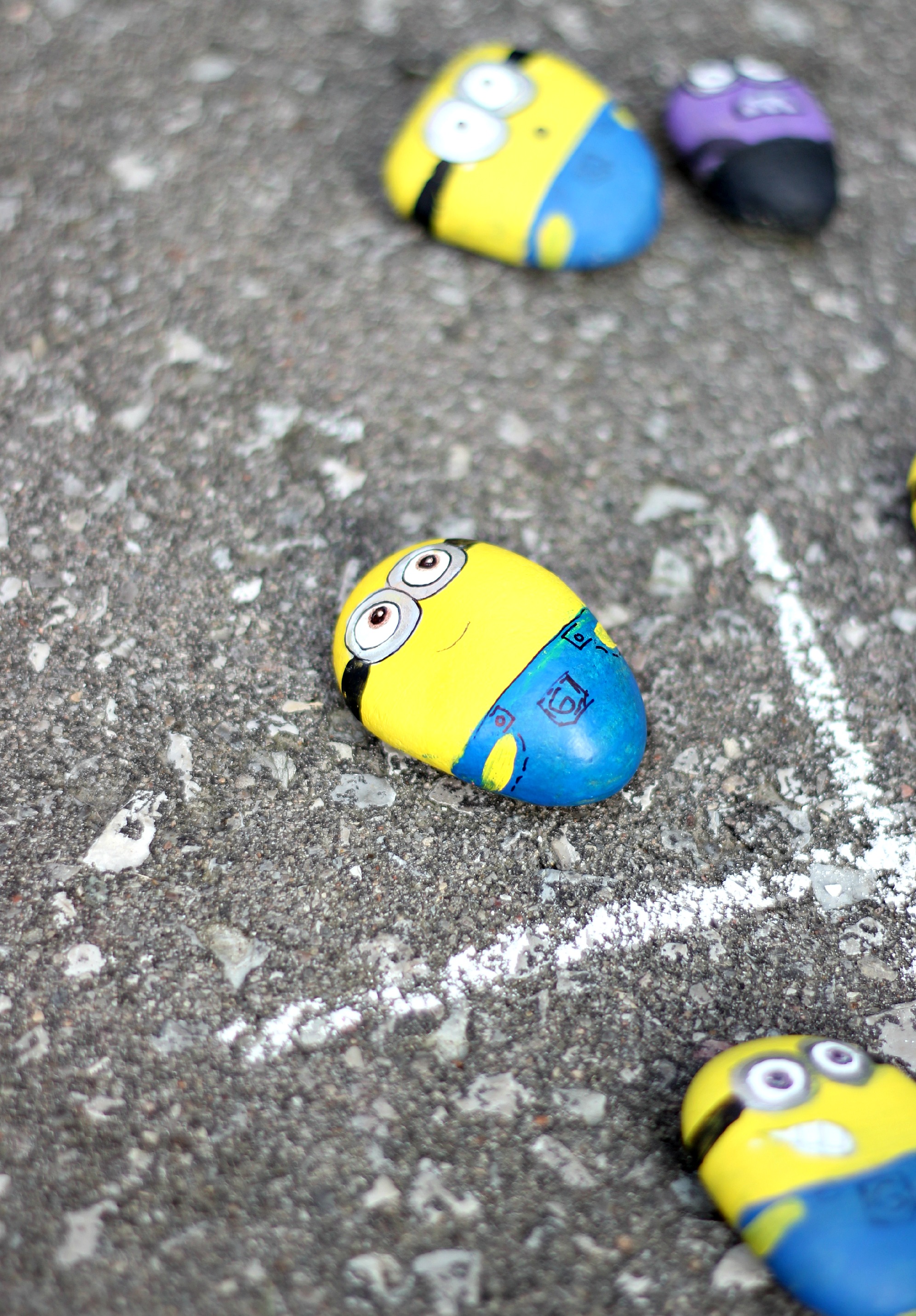 Here is a quick step by step on how we painted our little Minions rocks. These takes no time, but the kiddos loved spending time playing Tic-Tac-Toe.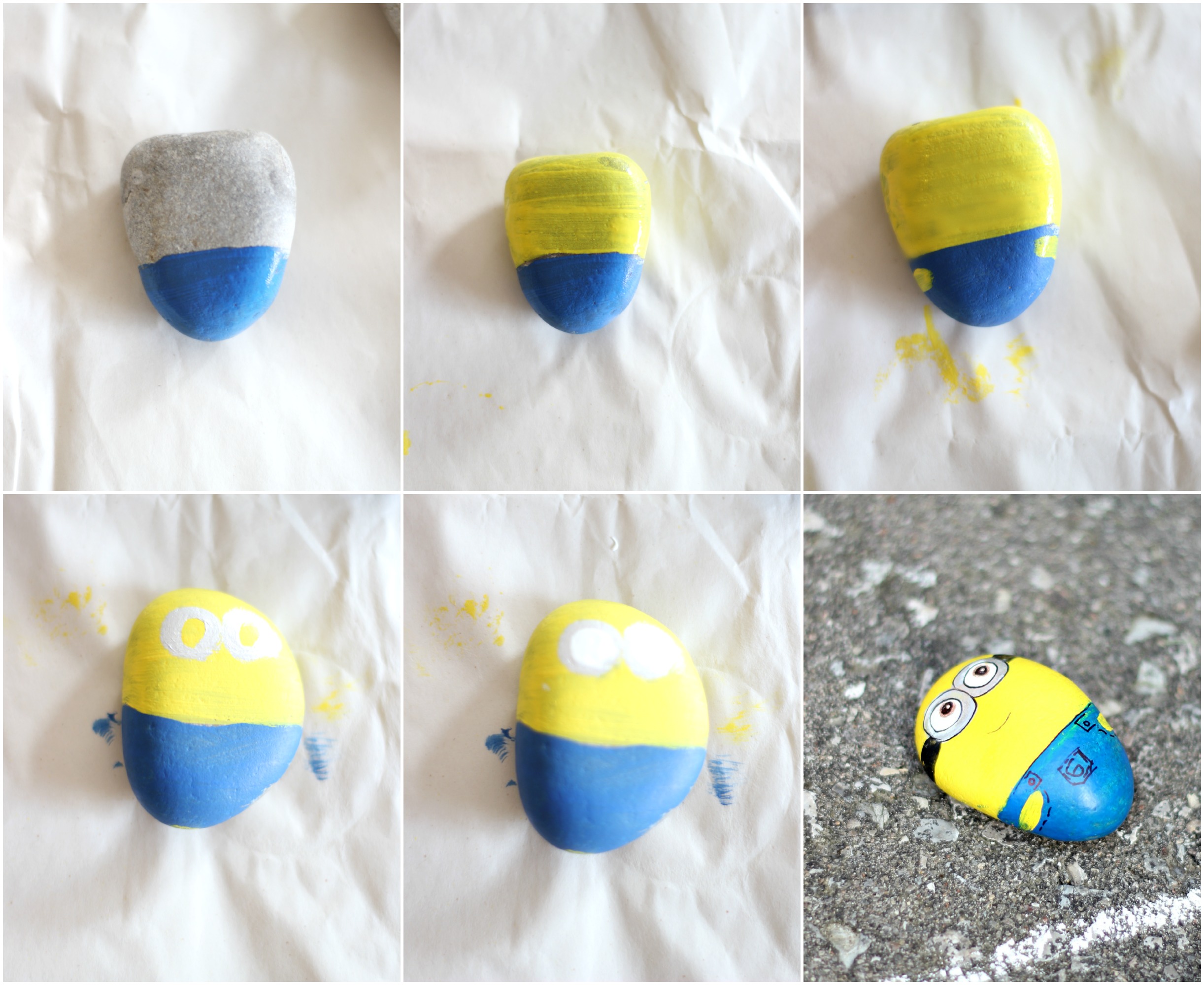 With colored paint, turn simple flat rocks into silly Minions. Use a black permanent marker to make draw the details.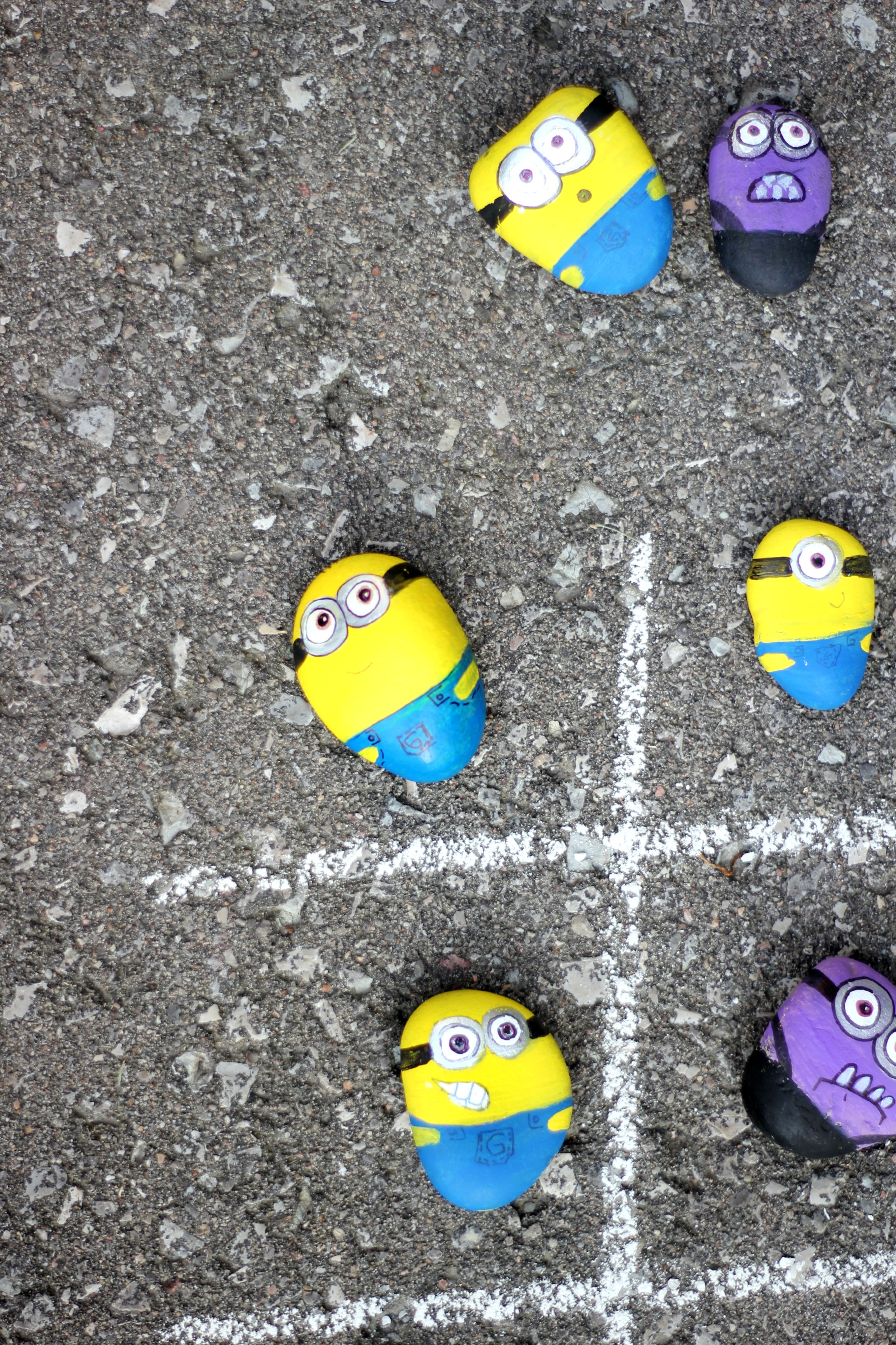 You can simply draw a quick tic-tac-toe grid on the sidewalk with chalk, make a grid using sticks on the grass or even draw the grid on the sand.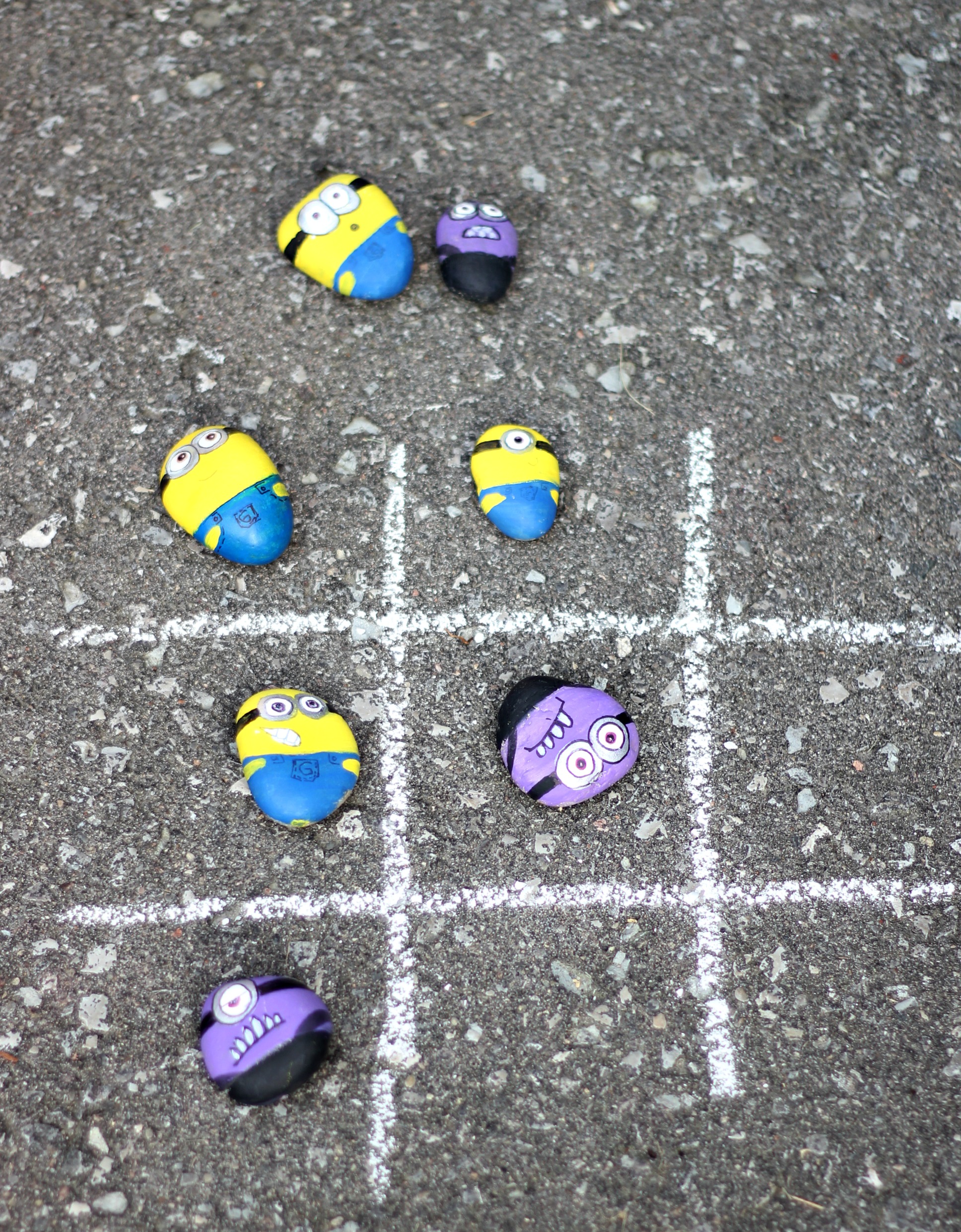 Have fun and enjoy these short carefree days of summer.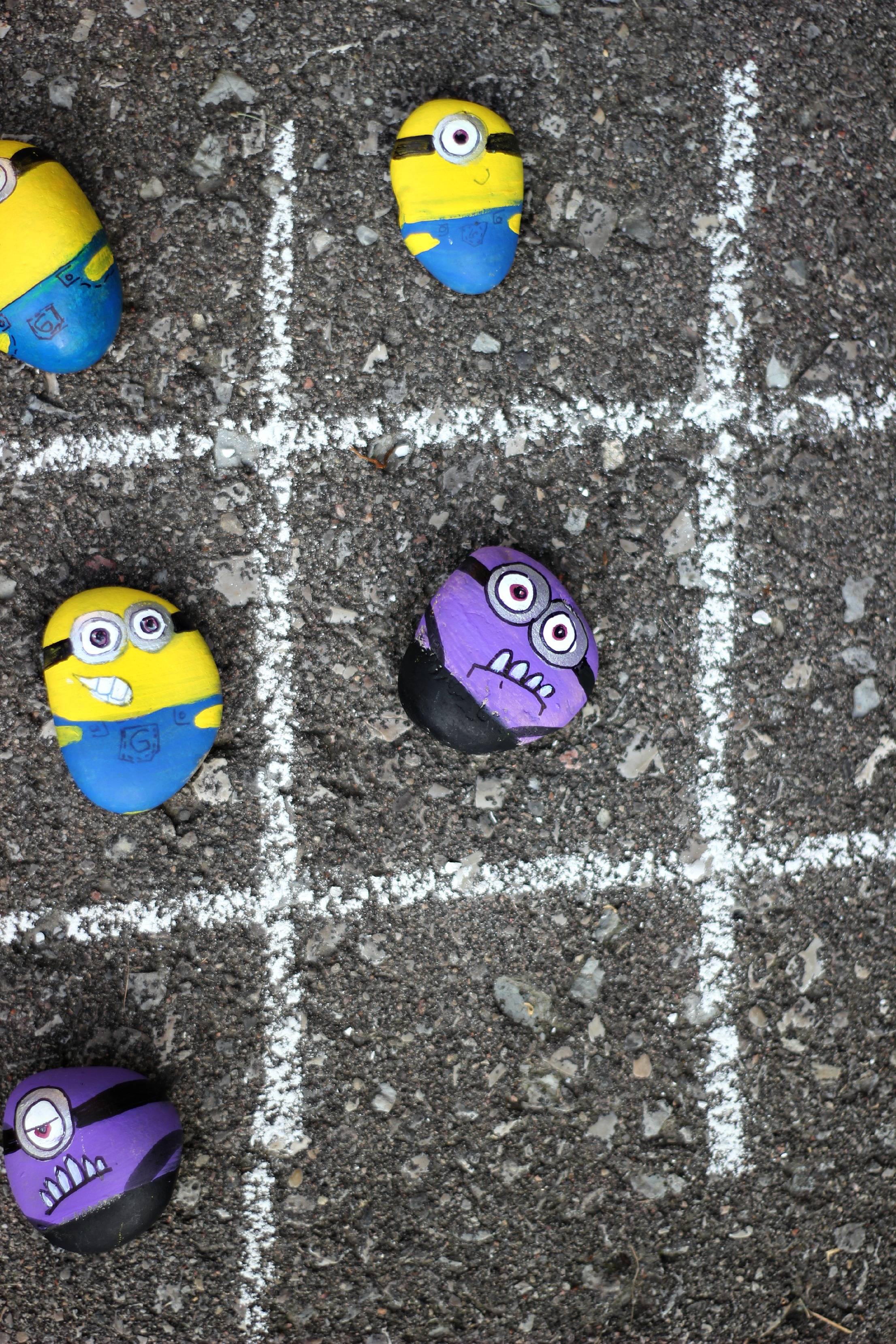 You can find me over at Instagram where I share little peeks into my creative life. Thank you so much for dropping by..xo, Lucy!

See more crafts and ideas from our Get Out and Play Summer Series!