Do your kids love to paint with watercolors? They will have so much fun painting our watercolor sun and moon art, watercolor bookmarks, and watercolor tile coasters. Once they've tried those, have them make a watercolor mandala.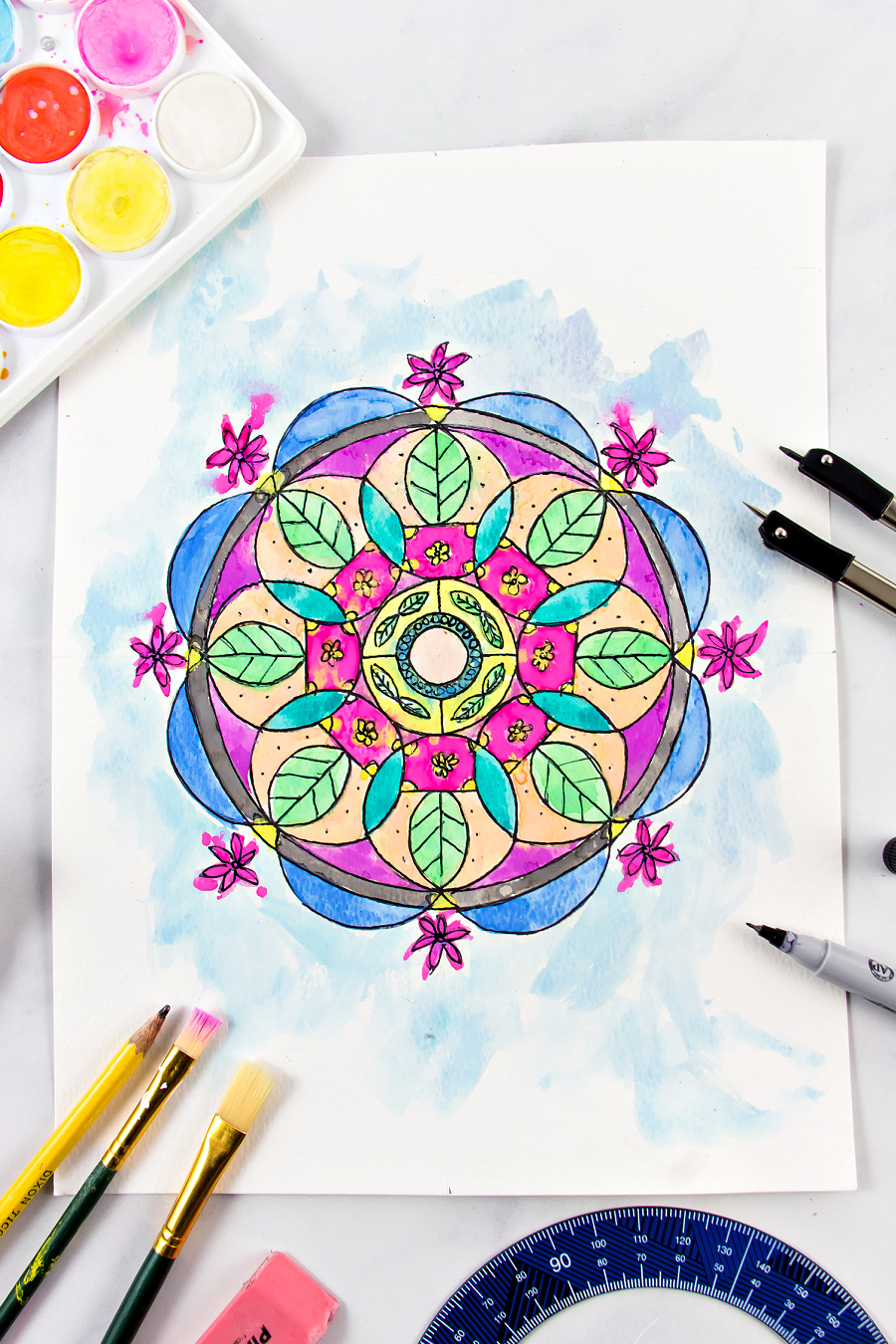 Mandala watercolor art
Take your watercolor art to the next level by making a watercolor mandala. This is a great project for kids of all ages. The older the child, the more intricate design they can make. Start little ones off with a very basic design, even if you draw it for them, and then have them paint it.
Traditionally, mandalas are a circular design, but you can make yours in another geometric design if you like, but begin it with a circle.
Supplies:
Watercolor paper
Compass
Protractor
Pencil
Watercolor paints
Water
Paintbrush
Instructions:
Use a rule to measure the center of your piece of paper, and then use the compass to draw a circle. The circle can be any size you like. I'd suggest somewhere between a 1/2 to 1 inch. From there I just started making more circles of different sizes. Use a combination of your protractor, compass, and freehand drawing to sketch your mandala.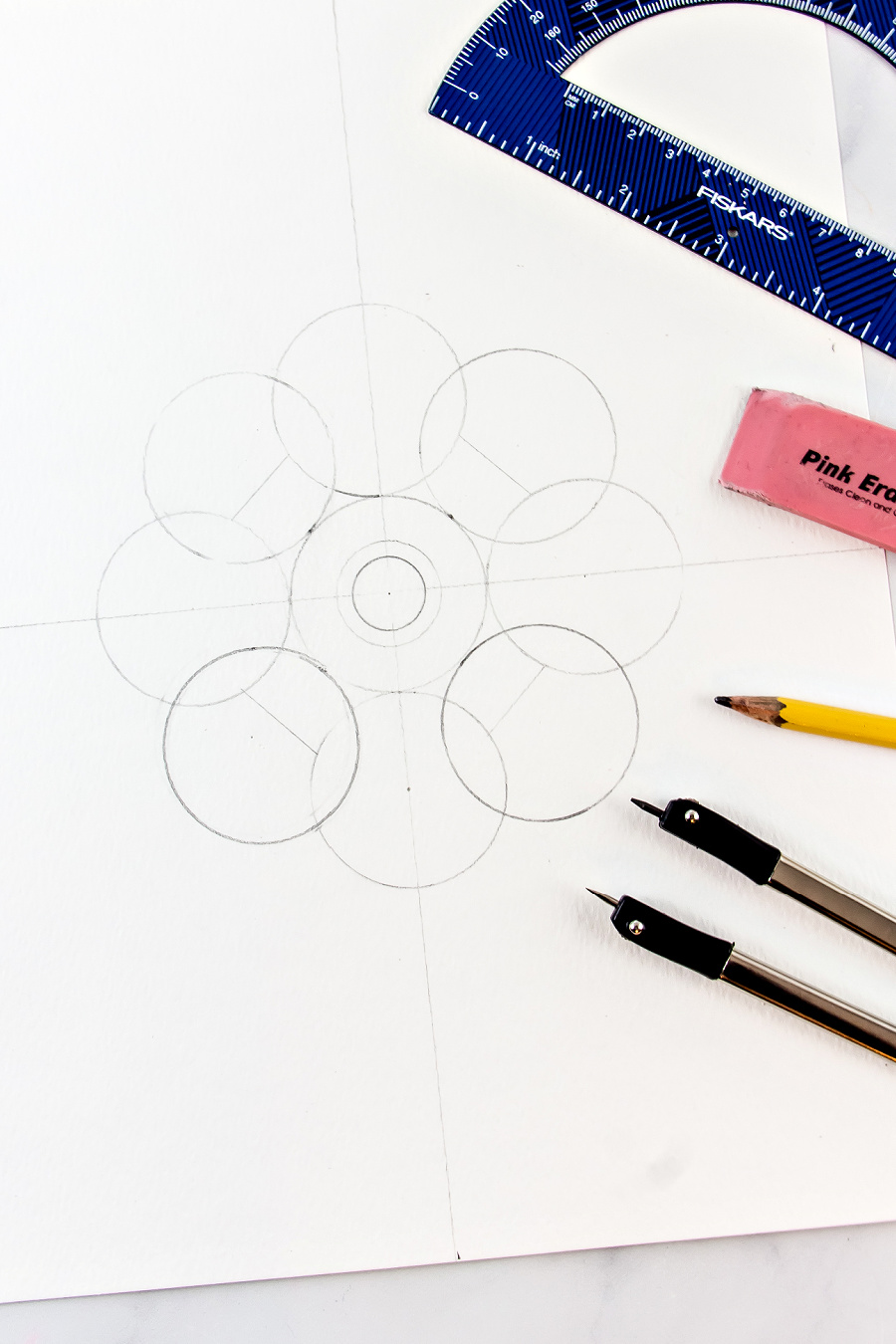 With so many lines and circles going on it can become difficult to see your vision. As I'm creating the mandala, I like to draw over the design with a fine black marker.  You can see in the image below that I didn't go over all of the lines, just those I wanted to keep. The remainder will get erased when I'm finished.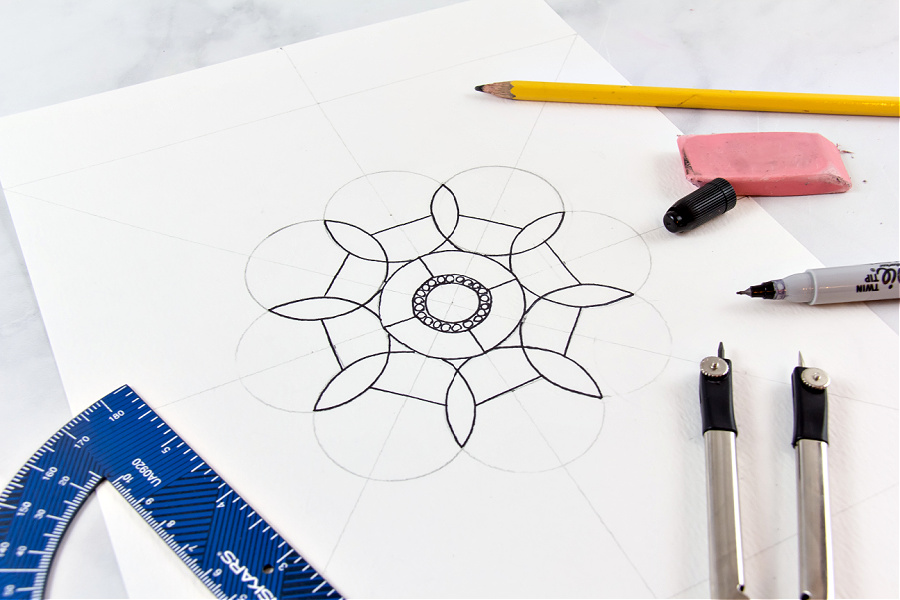 Once you've finished drawing you mandala design, erase all of the remaining pencil lines.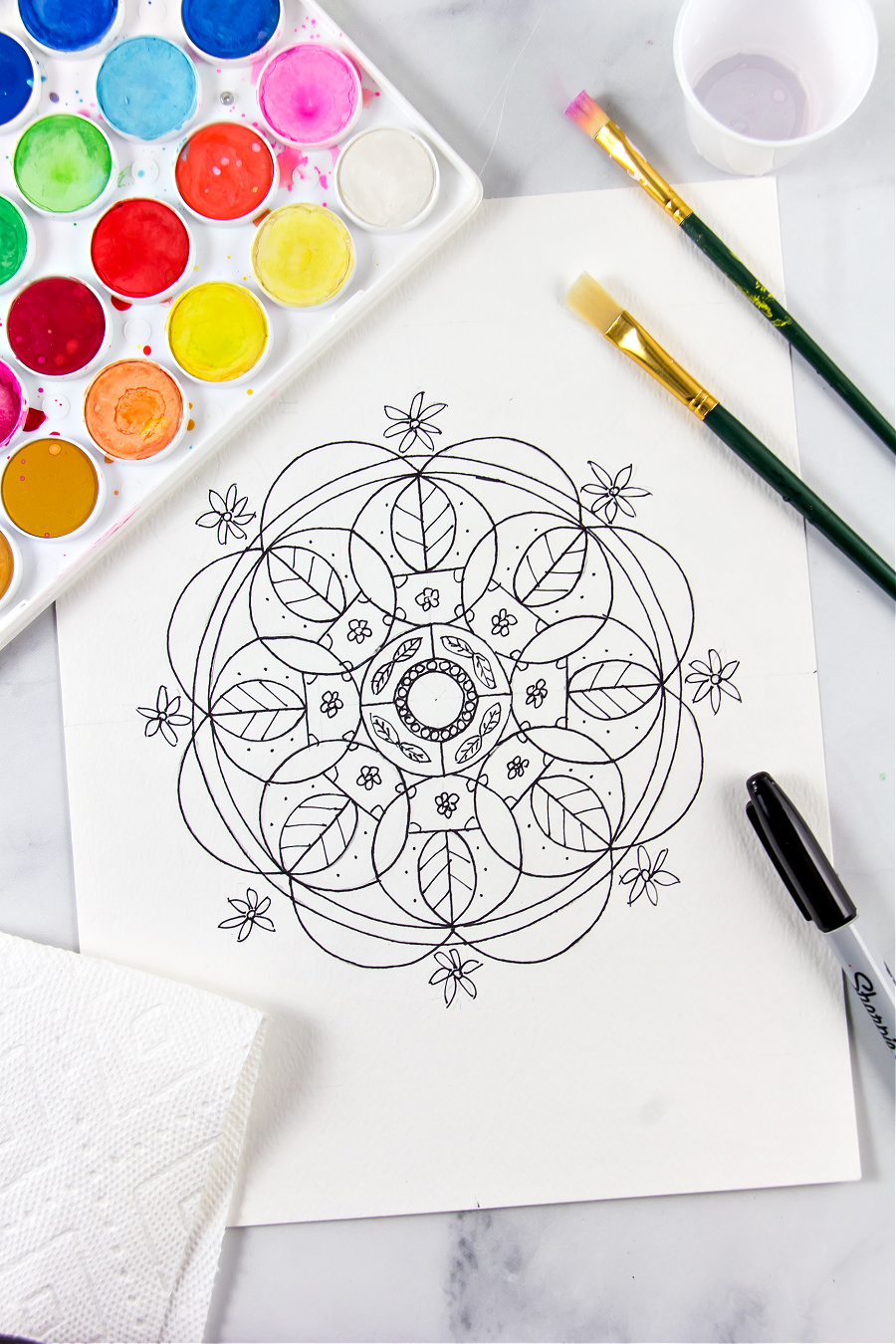 Now it's time to get your watercolors out and paint. There is no right or wrong way to do this. You might want to color the individual designs, or just use a few colors to paint over the entire page like an ombre effect.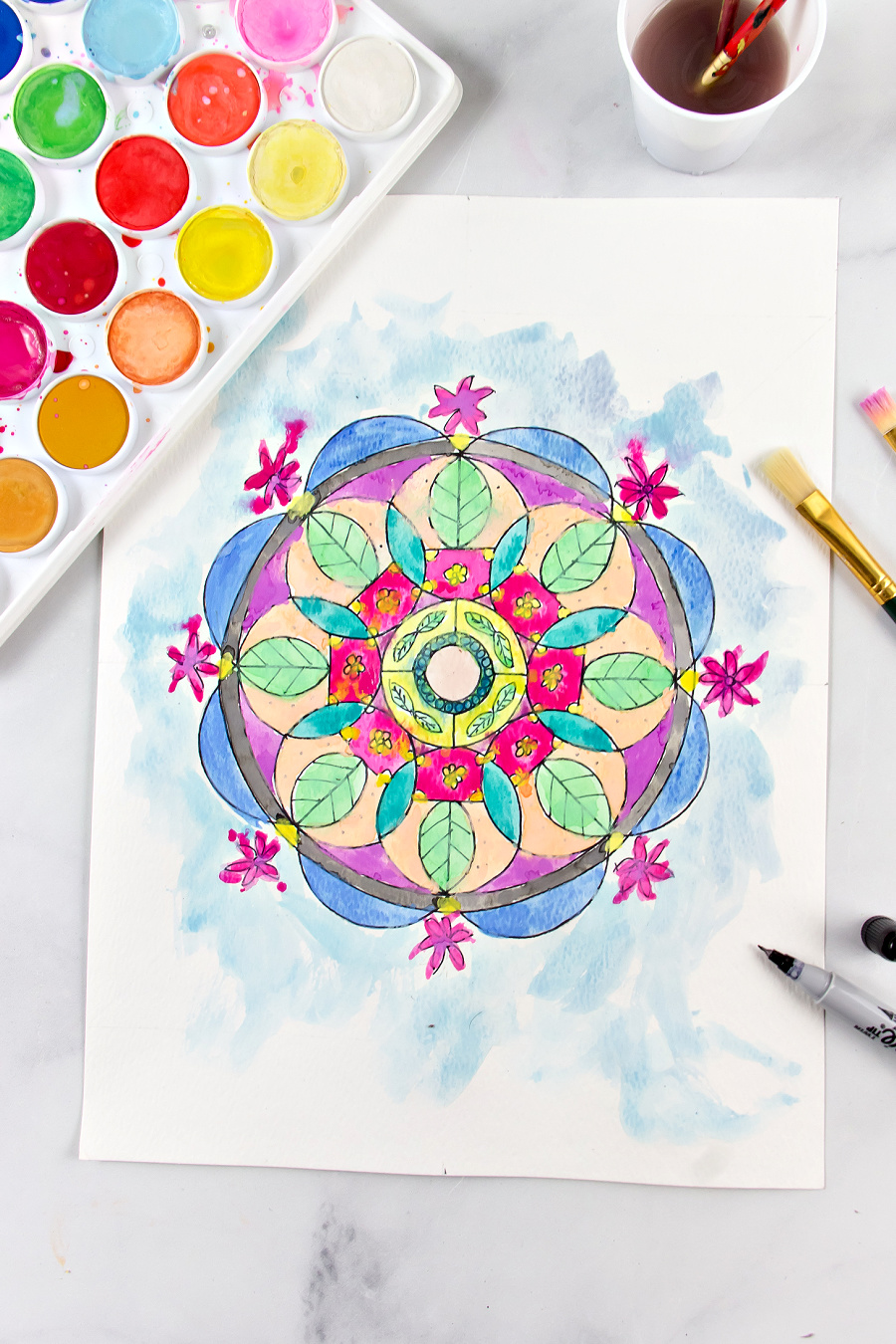 The next step is completely optional, but being the perfectionist that I am, I like to go back over all of the lines with the black marker again.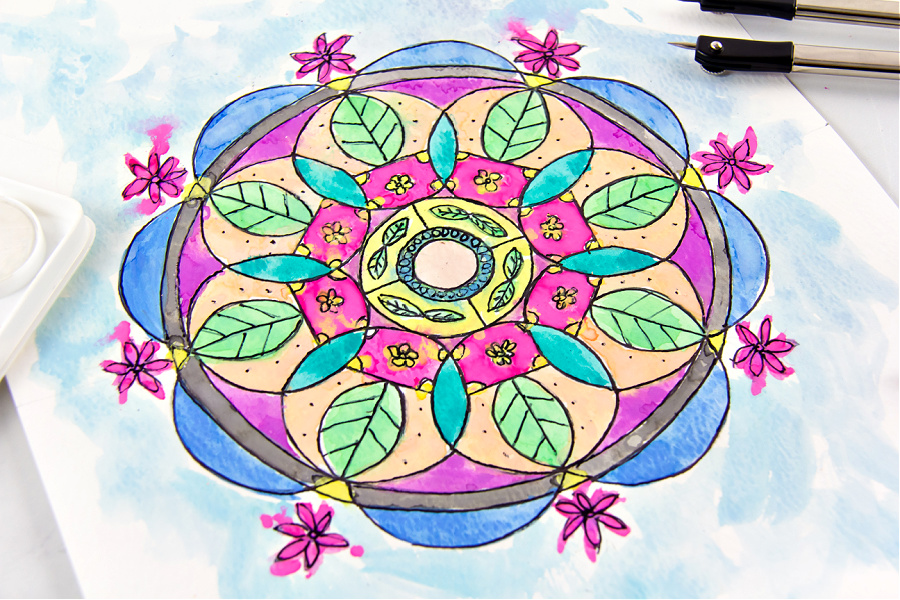 Please Pin Post For Later: