Here I go again…more mini versions of things! Remember the pumpkin pie, meatloaf, and pop-up pancakes? Ya, I know, I can't seem to get enough of the mini. And I'm sure there will be more mini things to come.
Today's new mini are brownies! These are the perfect little bite-sized treat. I'm not a fan of cutting out brownies from a large pan, so I decided to put them in a muffin tin. With the liners, they pop out easy and are ready to peel and eat. You also get more of an edge, which I love. See…life-changing :)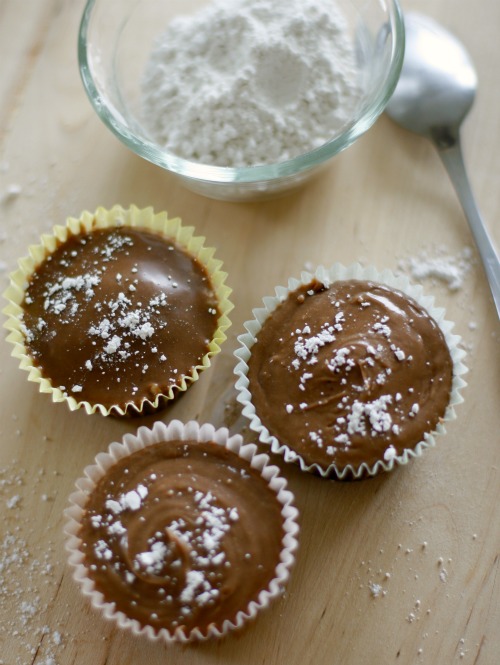 Supplies for Mini Brownies in a Muffin Tin:
your favorite brownie recipe
muffin paper liners
muffin tins
your favorite chocolate frosting recipe
powdered sugar (optional)
1. Pre-heat your oven according to your brownie recipes instructions.
2. Line your muffin tins with your paper liners and grease them with cooking spray.
3. Mix your brownie mix.
4. Pour your brownie mix into your liners until halfway full.

5. Bake brownies. Now this might be different for everyone. I baked mine 20-25 minutes as they were filled fairly small in the liners.
*Remember, these are not cupcakes. They will not fluff up when baked. They stay just about the same height as you poured them.

6. Let cool and frost with your favorite chocolate frosting. I think brownies have to have frosting! I also added a little powdered sugar for looks.

So what do you think? Will these mini brownies change your life too?