Looking for something fun to make and take for the New Year? This is the perfect DIY project for a vintage journal you'll be able to write all your ideas and creative projects in all year long!
New Year's Vintage Journal
A brand new year deserves a brand new blank journal! Make yourself one using the covers of a vintage book and archival drawing paper. Here's how!
Vintage Journal to Start the Year
Supplies:
Vintage hardcover book
Archival drawing or sketching paper
Paper binding tape
Adhesive
Binding machine & binding supplies
Craft knife
Ruler
Paper trimmer
Instructions:
Step 1
Use the craft knife to carefully cut the pages out of the hardcover book
Step 2
Measure the original pages of the book. (And then set them aside to use for other projects.) Now cut new pages out of the archival paper, that are the same height, but 1/4 inch narrower than the originals.
Step 3
Follow the instructions of your binding machine to bind the pages together. If you don't have a machine you can get this part done at an office supply store.
If you have a Bind-it-all, and need some extra help, you can find a tutorial on my personal blog explaining how to bind the pages.
Step 4.
If you wish, use the paper binding tape to reinforce the spine of the book covers
Step 5.
Now adhere the front and back pages of the bound portion to the covers of the book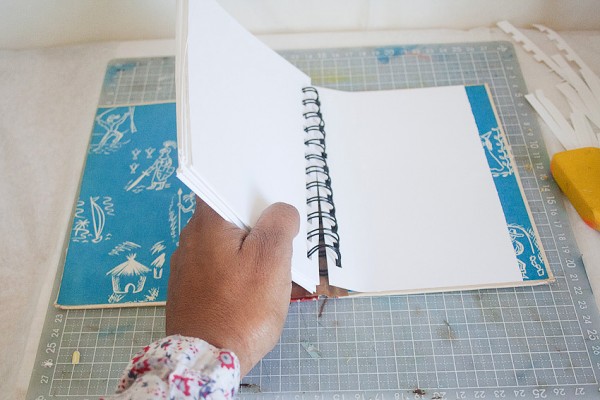 Now you have a brand new blank journal to start off 2015. And your family will be none the wiser.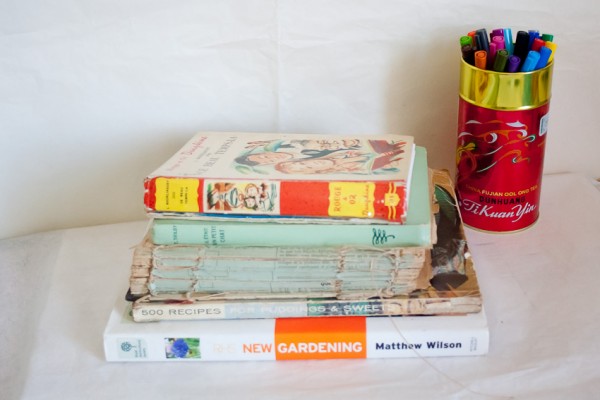 You can even use it as a mini album!
Tips
Use a spiral binding that is 1/4″ smaller than the spine of your book
Use patterned papers at the front and back, and even in between your blank pages
You can create scrapbooking pages first, then bind them into an album
Have fun!
*Originally posted 12/23/14