If you're looking for a fun and simple way to hide eggs for Easter, this is a perfect activity for your little ones! Not only are these fun to hide, but they are educational to boot! The kids, and adults alike, will love this Easter Egg Color Matching Game for the holiday!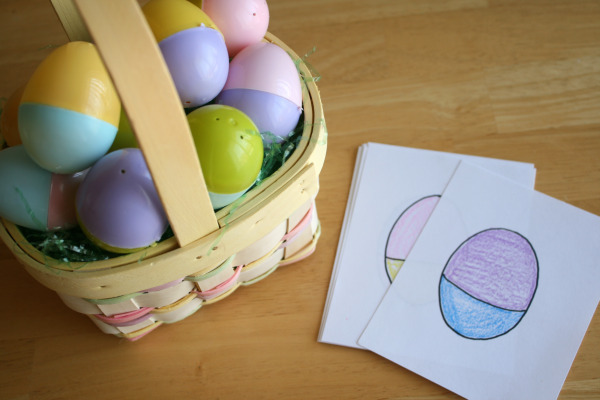 Easter Egg Color Matching Game
We're getting ready for Easter with a fun Easter egg hunt. I've mixed up the egg's colors and the kids are on a hunt to find their match. Hopefully they'll learn more about colors while having fun finding Easter eggs.
Supplies for Easter Egg Color Hunt:
10 plastic Easter eggs
3 white paper sheets
black marker
crayons
one package candy to fill the eggs
Instructions:
1. Start by opening up and pulling apart each Easter egg. You may have to give it a little tug, as many are permanently attached.
2. Now you need to place a treat or two inside each egg. This can be any candy or treat you have.
3. Mix and match each part of the plastic eggs. Try your best to make each egg have a different color top and bottom. We were able to make that happen with 10 plastic eggs. But if you have more eggs and more kids, you can make two of the same if you need to.

4. With your white paper, cut out 10 squares. Using the black marker, or even a pencil, trace an oval shape with a line through the middle, representing an egg. Color each half of the egg the same as the plastic eggs that are mixed.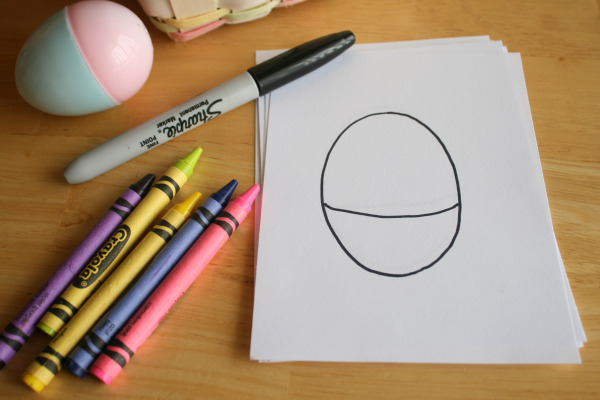 5. Here's how we mixed and matched our eggs. Refer to this photo if you need to see how to make 10 mixed up eggs without repeating any colors.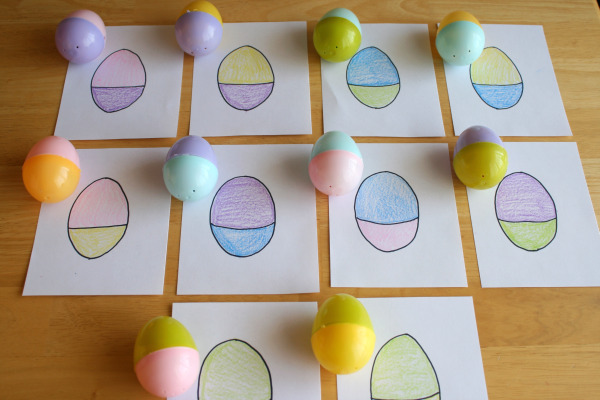 6. Now it's time to hide your eggs. Make sure they're hidden, then give each child have a white card with a mix-matched colored egg on it. Explain to them they need to find exactly what's on their egg. If they see another egg and it doesn't match, they need to put it back and keep looking for their matching egg.
Once all the kids have found their eggs, they can open them up and find their surprise!
TIP: Make it more educational by adding letters, numbers, addition, subtraction, sight words and more inside each egg. 
Want more kids crafts to make for Easter? Here are 3 more creative ways to celebrate!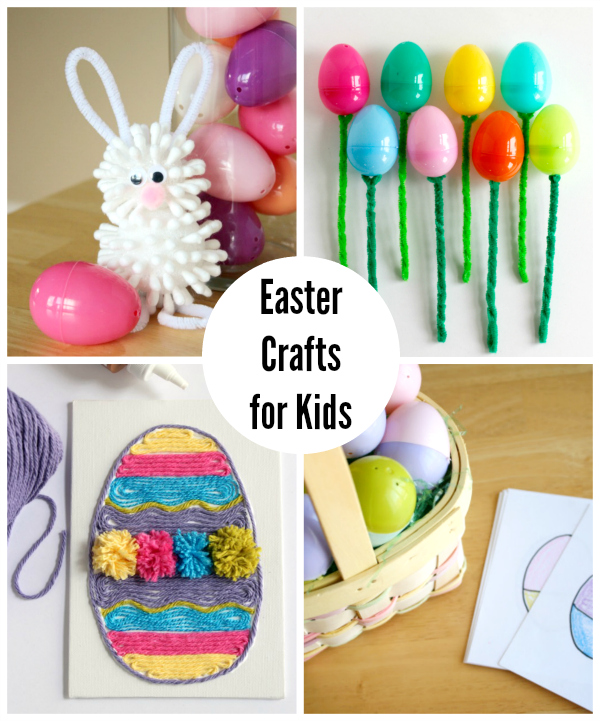 *Originally Posted 3/19/10