I often purchase gift cards as gifts for my daughters, teen nieces and nephews, and teachers. Sometimes, it's fun to choose your own gift or treat yourself to a coffee or meal. However, I still like to add a personal touch to the gift, which is where these origami gift card holders come in. Each card holder can be unique, and it elevates a simple gift card into something special.
Each origami gift card holder is made with a 9-inch square of paper. You can use any variety of paper, as long as it's easy to fold. Try printed scrapbook paper, wrapping paper, magazine pages, or your kids' artwork.
You don't need to be an origami expert for this project – it only takes a few simple folds to make a special gift card holder. Let's get folding!
Origami Gift Card Holders
Step 1: Start with a 9-inch square of paper. With the printed side down, fold the paper in half and open it back up. This creates a center crease for the next fold.
Step 2: Fold each side of the paper in to meet the center crease. Unfold again.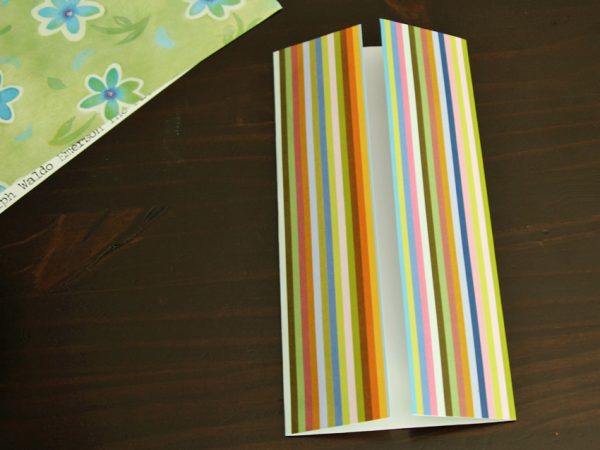 Step 3: Fold each corner inward, lining the points up with the outer creases you just made.
Step 4: Fold the right and left flaps inward to meet at the center.
Step 5: Flip the paper over and fold the top down. Make the fold right at the tip of the inner white triangle.
Step 6: Fold the bottom up the same way. The top and bottom should overlap just a bit. Tuck the bottom flap into the top flap.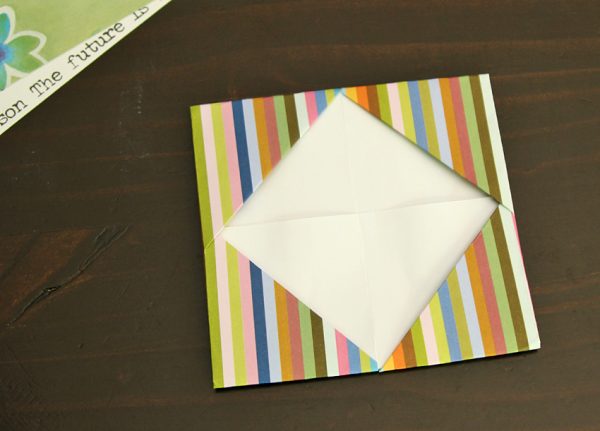 Now, slide a gift card into the pocket and fold the gift card holder closed. Depending on the thickness of your paper and the size of the gift card, the top flap might not fold all the way down to the bottom edge. I think it looks great this way, like a wallet.
To keep the gift card holder closed, you will want to add some type of closure. Plus, it makes it the gift even more festive! My favorite closure materials for these card holders are sparkly pipe cleaners, baker's twine, ribbon, and washi tape. All different looks, but equally cute!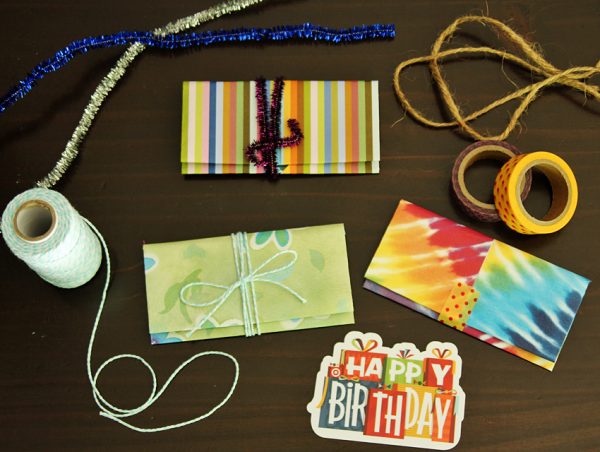 The next time you are gifting a gift card to someone special, grab some fun paper and fold a cute holder to go with it!