Here's a super festive fall craft the kids will love! With just 3 supplies, you're on your way to fun kid crafty fun with these paper tube apple stamps!
You know us and paper tubes, they are one of my favorite recycled craft supplies. We've stamped with them before and our snowman prints and heart shapes. Today we're making a few fun apple stamps for fall.
Paper Tube Apple Stamps for Fall
This was such a fun project, my little one was able to do it all by herself. Watch our latest Kids in the Craft Room video and see this How-to for Paper Tube Apple Stamps!
Supplies:
paper tube from a paper towel roll or toilet paper roll
scissors
red, yellow, green, and brown paint
newspaper for your surface
plate to add your paint
paper
Instructions:
1. Set out your paint and supplies. I put a layer of newspaper down to cover our table and set out some paper plates. I added different apple themed paint colors to the paper plates, ready for painting!
2. Cut your paper tube into 3-4 inch sections so you can use different colors of paint for each tube.
3. Bend one side of your tube in so it looks like an apple shape.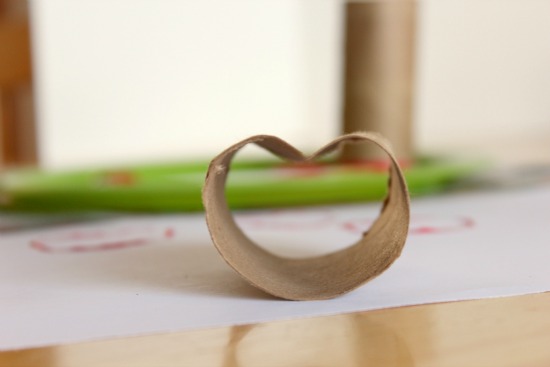 4. Dip your bent tube edge into the paint and stamp it on the paper.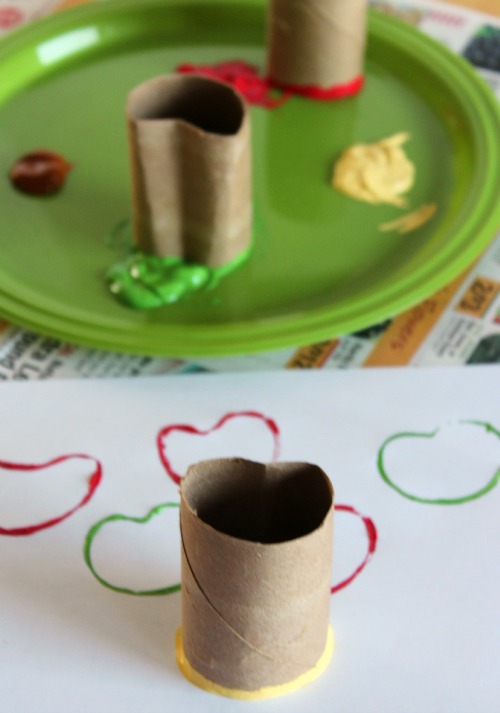 5. To make the apple's stem, add some brown paint to one corner of your paper tubes and press down at the top of your apple stamp.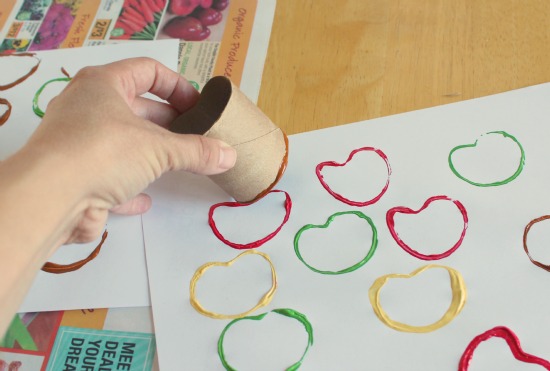 6. Let the paint dry and you have a paper full of fun apple stamps.
Try making a few fun apple stamped cards to give to someone for fall! These make great decorations for your fall-themed decor. You could turn them into a painted bread basket liner using washable paints, it would make such a fun pattern.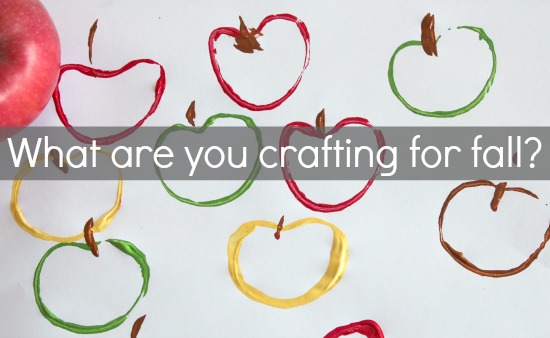 *Originally posted 9/14/12
SaveSave