We love to craft for the holidays, making festive cards for family and friends. We're using Q-tips to paint our holiday trees. The kids loved creating these dotted shapes!
You can make these Q-tip trees in so many different ways. We made one as a holiday forest of lights and one with more of a dot-to-dot look. Get creative with these cards and make all sorts of fun holiday shapes for your design.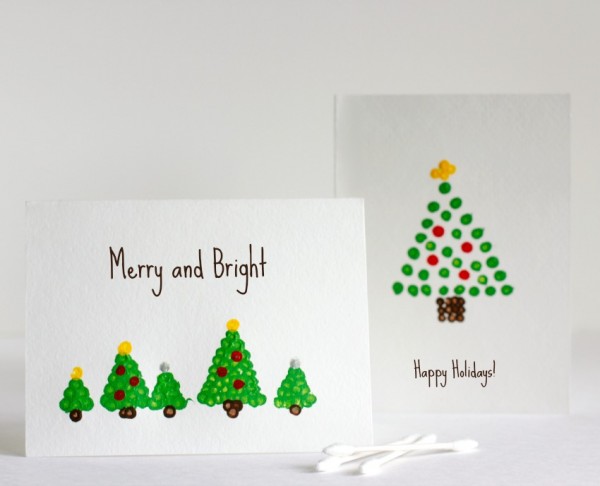 For the full tutorial, I'm sharing these Q-tip Painted Trees over at Creative Child Magazine. Head over to see the full tutorial and other great child-inspired articles!