Looking for a fun and simple way to use up your rainbow loom bands? We have just the project for you. These rainbow loom band pencil toppers are super cute and fun to make. Get crafting!
Rainbow Loom Band Pencil Toppers
These cute little pom poms made from Rainbow Loom bands are the perfect little toppers for your pencils! The rainbow colored pom pom is my favorite, but it's fun to mix and match the colors too!
Stack on the toppers for more pom pom fun! Make one in every color and gift them to your friends!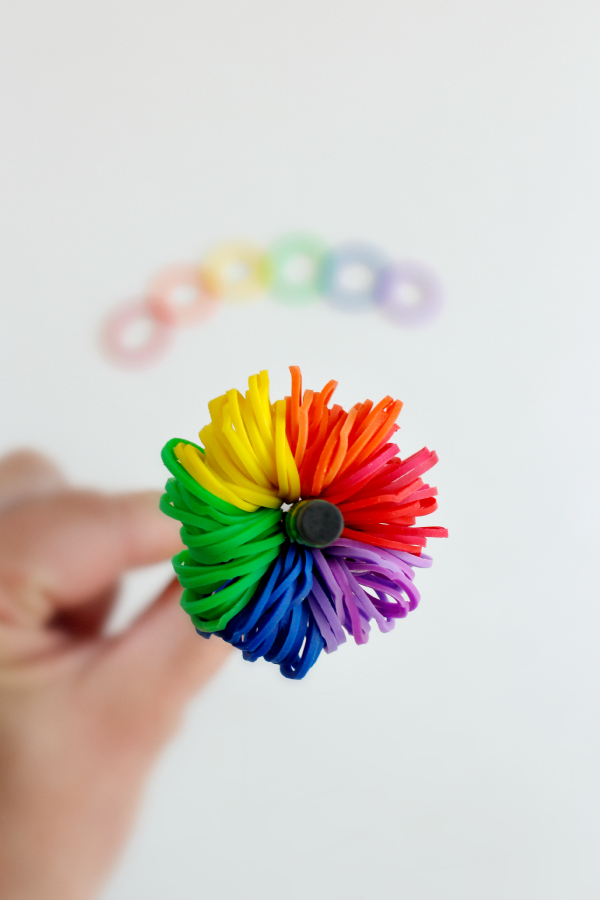 Rainbow Loom Pom Poms
Supplies:
Instructions:
Start by adding your loom bands onto your loom hook. You can layer them in a specific pattern or just random colors. We're making a rainbow pattern pom pom topper! I used 15 bands of every color for the rainbow topper – 90 bands total. TIP: you can use less, just depends on the thickness of your pom pom, see below for a comparison. 
With 2 more loom bands, we're using black, thread them through each other to make a longer band – this will be your connector for the stack of loom bands you just made. Cross one band on top of the other, grab both of the inside sides of each band, and pull through tight.
Hook one end of the new long band onto your loom hook.
Move all the bands over to your longer band. You can simply tip it down and they should fall right onto the long loom band. TIP: Be sure to hold the other end of the long loom band in place so the bands don't fall off.
Add a C or S clip to both ends of your long loom band to secure the bands in place.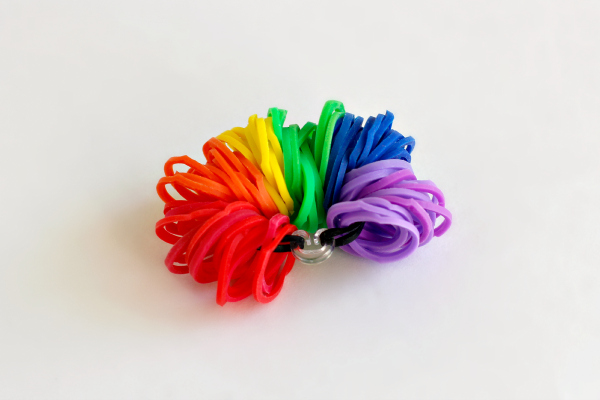 That's it! You're done. It's ready to add to a pencil and top it off!
Here's the difference of rainbow loom band pom poms when you use 42 bands (7 each color) or 90 bands (15 each color). Both are cute toppers, just a different look!
Get out your pencils and top them away!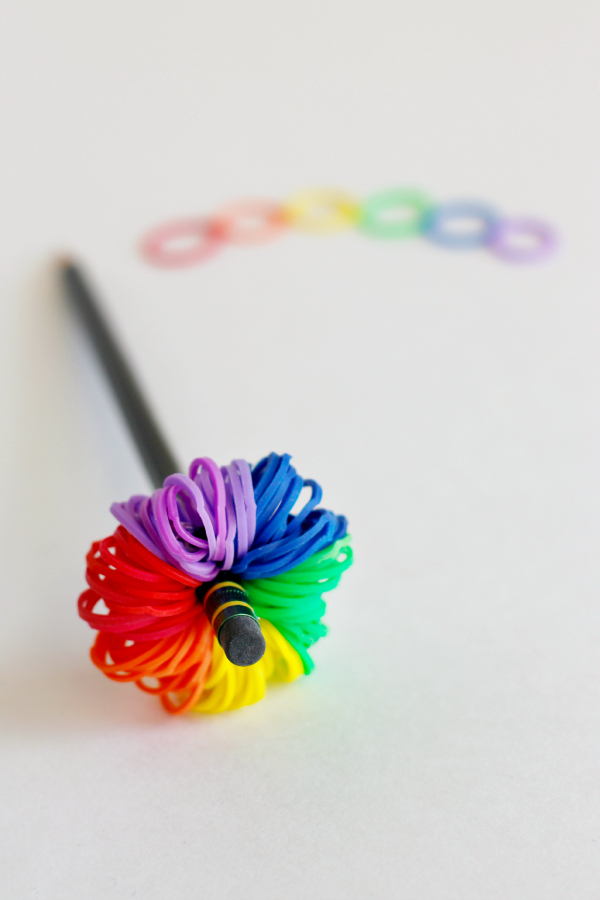 Have fun with your festive Rainbow Loom Pom Pom Pencil Toppers!
If you're looking for more ways to craft with rainbow loom bands, check out our rainbow loom band bracelet tutorials!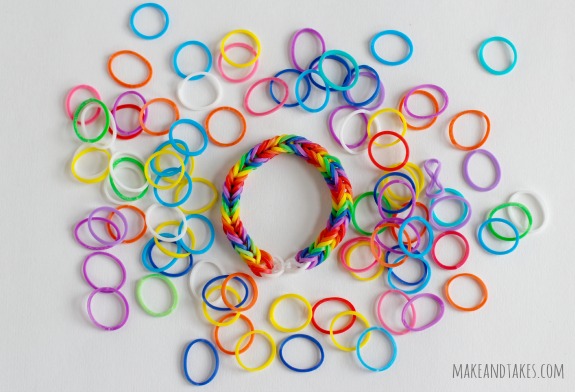 *Originally posted 3/3/15