We're having fun with rainbow crafts this month to celebrate St. Patrick's Day. My kids go gaga for all things rainbow, anything that will lead them to a leprechaun. So here's a fun rainbow wheel of awesome as we threaded an embroidery hoop to hang!
Supplies for Rainbow Thread Embroidery Hoop:
embroidery thread in rainbow colors

embroidery hoop – any size, mine is 3 inches in diameter below
scissors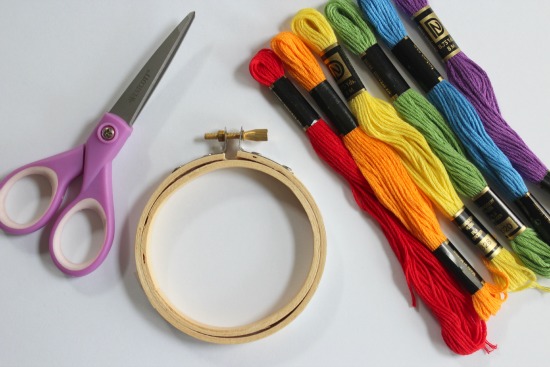 1. Unhook your hoop to work with just the inner piece.
2. Take one color of thread and begin to wrap it around your hoop. You can wrap it as thin or thick as you like. I wrapped mine about 15 times around.
3. Cut off the thread and tie a knot with the two loose ends. Trim the ends about 1/4 cm from the knot. These knots will get hidden.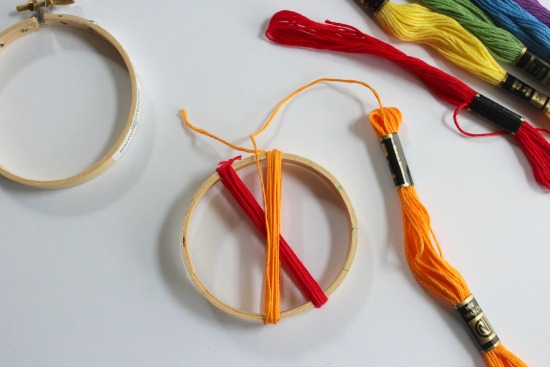 To make it easier to thread around evenly, mark your hoop with crayon or pencil where you'd like your thread to be spaced.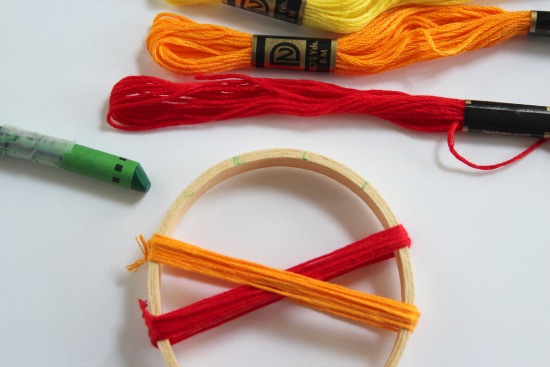 4. Wrap all 6 colors of thread around your hoop and tie them off.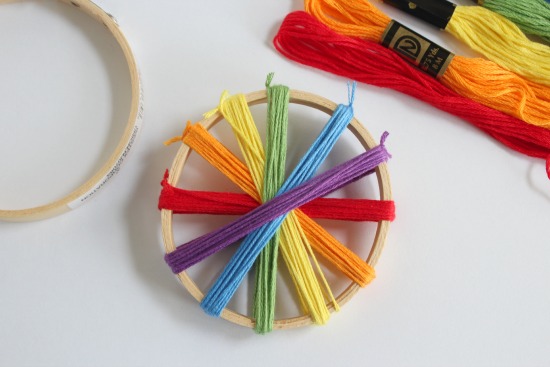 5. Open the outside hoop as large as you can and place it around your inner hoop. It should cover all the knots from your thread to make it look seamless. Tighten up your hoop as tight as you can to help the thread stay in place.
6. Attach strands of rainbow thread through the top and make a loop for hanging.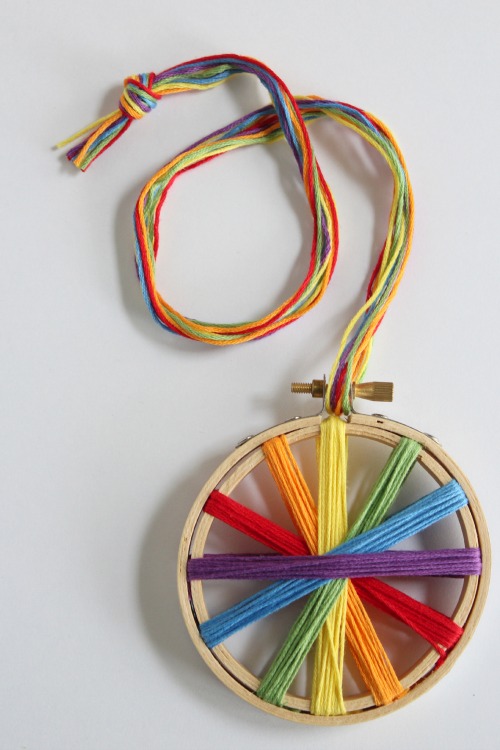 Now it's ready to bring on the color. Maybe there's a little gold to be found at the end of this rainbow!