One of my favorite recipes from when I was a little kid was Root Beer Cookies. My mom's good friend gave her a recipe for Root Beer Cookies over twenty years ago and we still use it. (I've made a few slight adjustments.) While they may sound strange, they are really quite delicious. And kids love them!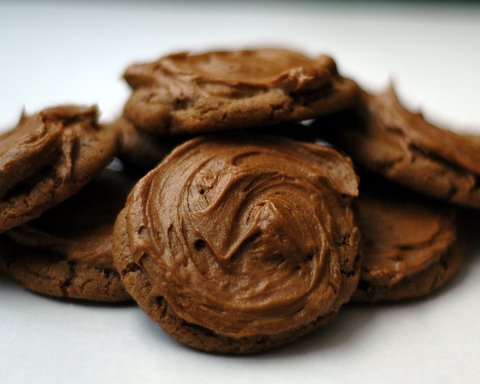 Root beer extract can be hard to find. See the bottom of the post for a few sources. The one most readily available at supermarkets is the McCormick brand.
Root Beer Cookies
Makes about 4 dozen
Ingredients:
1 cup unsalted butter
2 cups dark brown sugar
2 eggs
2 tsp. root beer extract
3 1/2 cups flour
1 tsp. baking soda
1 tsp. salt
1/4 cup water (optional–only use if dough is too dry)
Root Beer frosting (recipe below)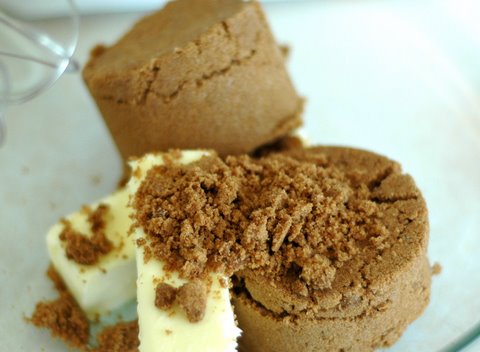 Method:
Cream butter and dark brown sugar until very light and fluffy. Add the eggs one at a time, beating well after each addition. Add the root beer extract. Whisk dry ingredients together. Add a little at a time to the creamed mixture. The dough should be slightly sticky, like this: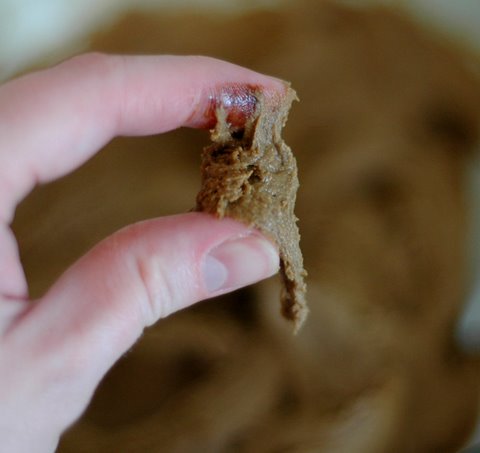 Chill for at least an hour.
Preheat oven to 350 degrees F.  Lightly grease several baking sheets, or line them with silicone baking mats or parchment paper.  Roll into small balls (about 1″ diameter). I like to use a mini-ice cream scoop so that the cookies end up evenly sized.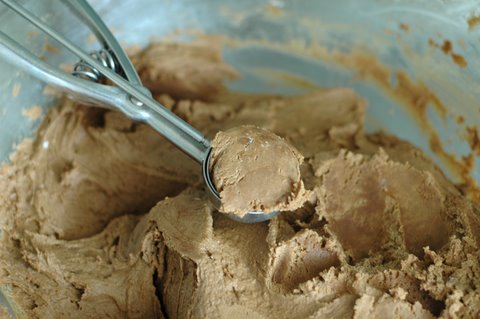 Place them on the pan, leaving a bit of space between the cookies. Gently press the tops of the dough.  (If you leave out the water, sometimes the cookies don't spread very much.) Bake for 6-8 minutes, rotating cookie sheet halfway through.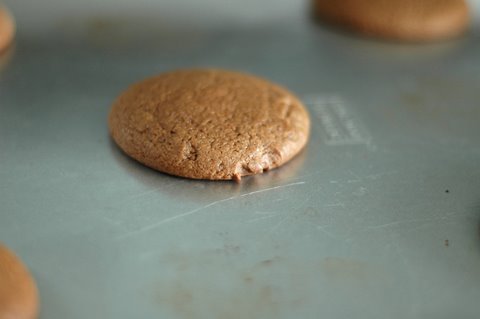 Let cookies cool for a few minutes on the cookie sheet before placing them on a wire rack to cool completely.
Frosting Recipe:
1 cup butter
3 cups powdered sugar
2 tsp. root beer extract
a few tablespoons hot water
Beat butter on high with an electric mixer until it is fluffy.  Add a little powdered sugar and the root beer extract.  Beat until smooth.  Add remaining powdered sugar alternately with a little hot water until a nice spreading consistency has been reached.
Frost the cooled cookies and let stand for a few minutes to let the frosting set up.  (It should dry a bit on the top.) You can leave out the root beer extract and you'll have a tasty, soft brown sugar cookie.  I have substituted maple extract, added pecans, and even made chocolate chip cookies out of this recipe.  It's a keeper.
Extract Sources I recommend:

Other cookie recipes our family likes: