Buying Seasonal Winter Produce (fruits and vegetables) can definitely save you quite some money buying seasonal fresh fruits and vegetables! Most of the times when we go shopping we are not aware that we are spending extra dollars just because we didn't plan for dishes that include seasonal winter produce.
Save Money Buying Winter Seasonal 
Most of the times we are not aware of exactly what to look for "in season" near us. While during summer and fall is not that tricky, when winter comes the abundance of seasonal fresh produce is more limited. If you are not that familiar with what's in season, this winter you can always check the fruit and vegetable section of your local supermarket or farmer's market. If you notice an abundance of certain fresh fruits and vegetables, that means those fruits and veggies are in season and you'l probably get the best deals.
While the fresh produce offer is more limited, your meals doesn't have to revolve around potatoes and onions. All you need is a bit of meal planning and creativity, and we'll help you out finding what to eat all winter long.
Staple winter fruits and vegetables:
brussels sprouts
carrots
citrus fruits (oranges, tangerines, grapefruit, lemons)
fennel
kale
leeks
persimmons
pomegranates
radicchio
savoy cabbage
turnips
winter squash
You can always check your local farmer's market. You'll get fantastic quality, healthy, local produce at peak flavor and support area farmers and small, local businesses all at the same time.
Brussels Sprouts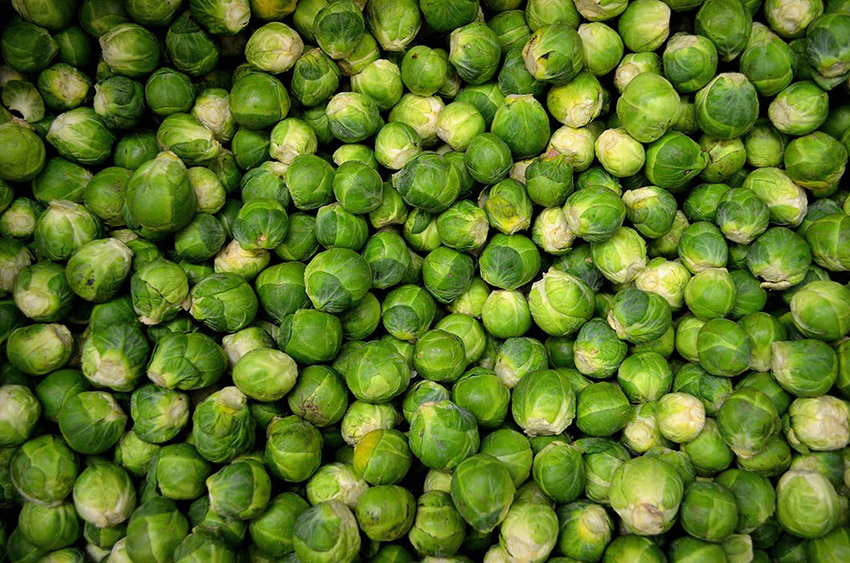 I love these mini cabbages! One of my favorite vegetables in the winter. You can add them fresh, shaved thinly in salads or roasted in the oven with parmesan cheese and bacon, or grilled like: Grilled Brussels Sprouts.
Citrus Fruits
Everyone loves oranges, tangerines, mandarines, lemons, right?! Stock up on these and check out these fantastic recipes: Lemon Curd Topping , Orange Glazed Salmon or Orange Pudding.
Fennel
You can enjoy fennel in winter salads Fennel Winter Salad Fennel is great added to savory dishes too. You should try this Slow Cooker Beef with Fennel recipe.
Kale
While not everyone loves kale, we should remember how good are these for our health: rich in vitamins A, C, K, and E, iron, calcium, manganese, potassium, and antioxidants. Plus, they are low in calories and versatile enough to fit nearly any dish. You can add them to soups Sweet Potato and Kale Soup, braised with bread crumbs Braised Kale with Toasted Bread Crumbs, perfect addition to a pasta bake dish Meatballs Kale Pasta Bake or freshly squeezed juice Kale and Pineapple juice.
Winter Squash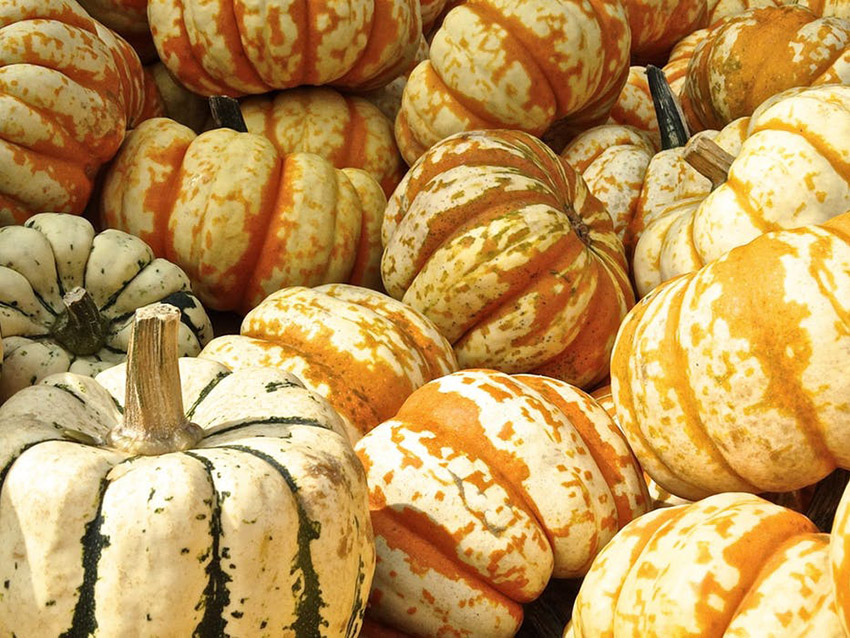 Get ready for Acorn, Butternut, Kabocha and delicate squash as they are all still in season this winter. So many amazing meals ideas: Slow Cooker Butternut Squash and Apple Soup, Butternut Squash Puff Pastries, Roasted Butternut Squash salad, just perfect for Thanksgiving or even Roasted Stuffed Acorn Squash recipe
How do you save money when you're shopping for fresh produce this winter? Would love to get your insights on this topic, so please share in the comments below!
Pin this post for later: