It may be a balmy 45 degrees here in Seattle, but we still get cold feet at night! That's why we made up a bunch of these rice heat therapy bags to keep us warm. These are instructions for a mini rice bag, but a larger bag for shoulder, back, or leg pain is easy to make, too.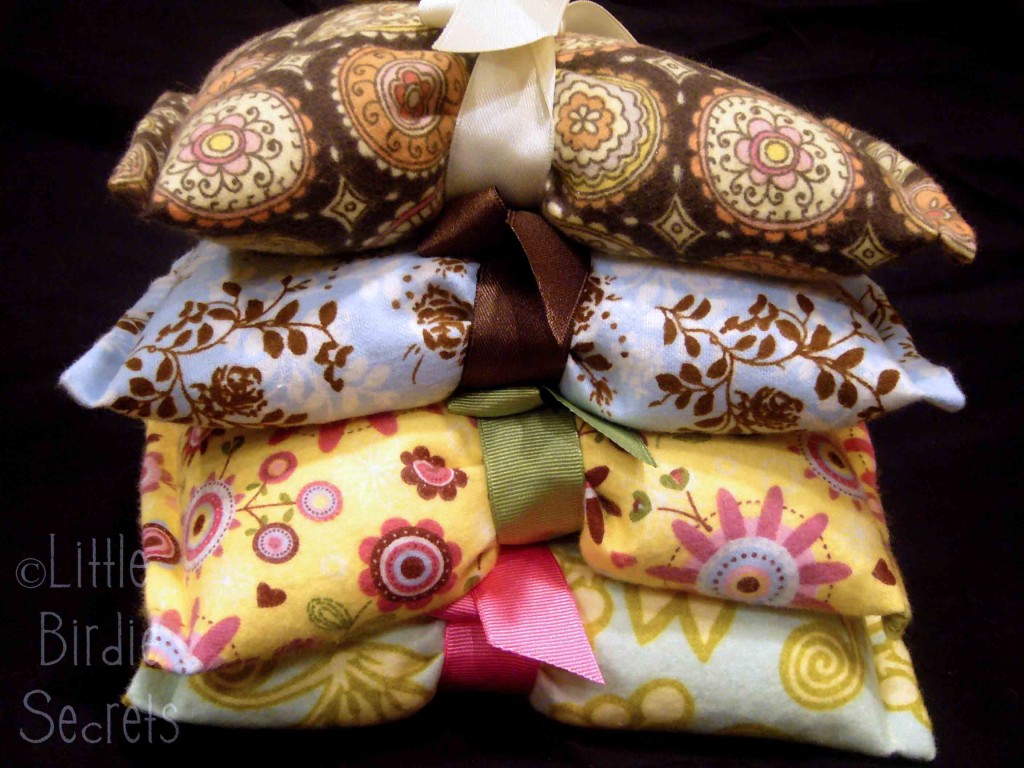 Supplies for Rice Bag Warmer Tutorial:
1. Cut your flannel to the desired size. Mine was 12″x12″, which makes for an approx. 5.5″x11.5″ bag.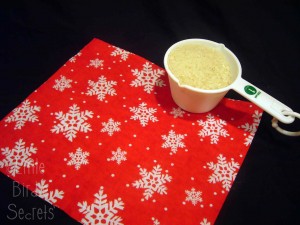 2. Fold flannel in half, right sides together. Sew along the entire long side of your rectangle.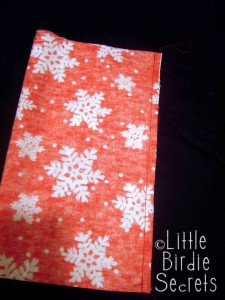 3. You now have a fabric tube. Move the long seam to the middle of the rectangle as shown. Sew down one of the short ends. I used a 1/4″ seam allowance.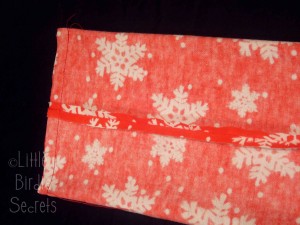 4. Turn your bag right-side out. Top-stitch along the seam on your short side using a 1/4″ allowance (this is for decorative purposes only–you'll see why in the next step).

5. Fill your bag with rice. I think I used about 1.5 cups. You don't want it too full or it won't conform to your body. Tuck the seams in and pin.

6. Sew along the pinned side (now your end seams match).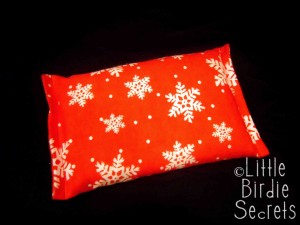 Heat rice bags in the microwave for 1-2 minutes, or until warm. You don't want them too hot–you will get burned! Heat it up and keep it inside your covers near the end of your bed. Goodbye, icicle feet!
If you're giving a rice bag as a gift, you can make a decorative tag with heating instructions to tie on with a ribbon.
To make a longer bag for use on sore muscles, start with a longer piece (or pieces) of flannel and complete steps 1 through 3. For step 4, I top-stitched around three sides of this bag before filling with rice for a cleaner look. Next, measure how many evenly spaced pockets you have room for and make a line across the bag with chalk or a fabric pen. Fill the first section with rice (mine are about 1 cup each), then pin along chalk line, being careful to keep rice from spilling into next section. Sew across line. Repeat with remaining sections until the last one. Tuck in ends and top-stitch closed. Easy-peasy!