Hey guys! I'm Stacy from Kids Stuff World and today we are sharing one of my children's favorite boredom buster games, Dots and Boxes. We play this game all the time at restaurants and during doctor's visits and now that it is summer, ever in our driveway. We thought it would make a great addition to the Make and Takes Get Out and Play summer series.
To Play:
Select a few colors of sidewalk chalk, something bold for the game board and one color for each player.
Create a grid of dots about equal distance apart as big as you'd like.
Note: The bigger your grid, the longer the game will be or the more players you can accommodate. A grid of 6 x 6 and 8 x8 worked well for my 3 young players.
The first player will draw a line to connect 2 dots.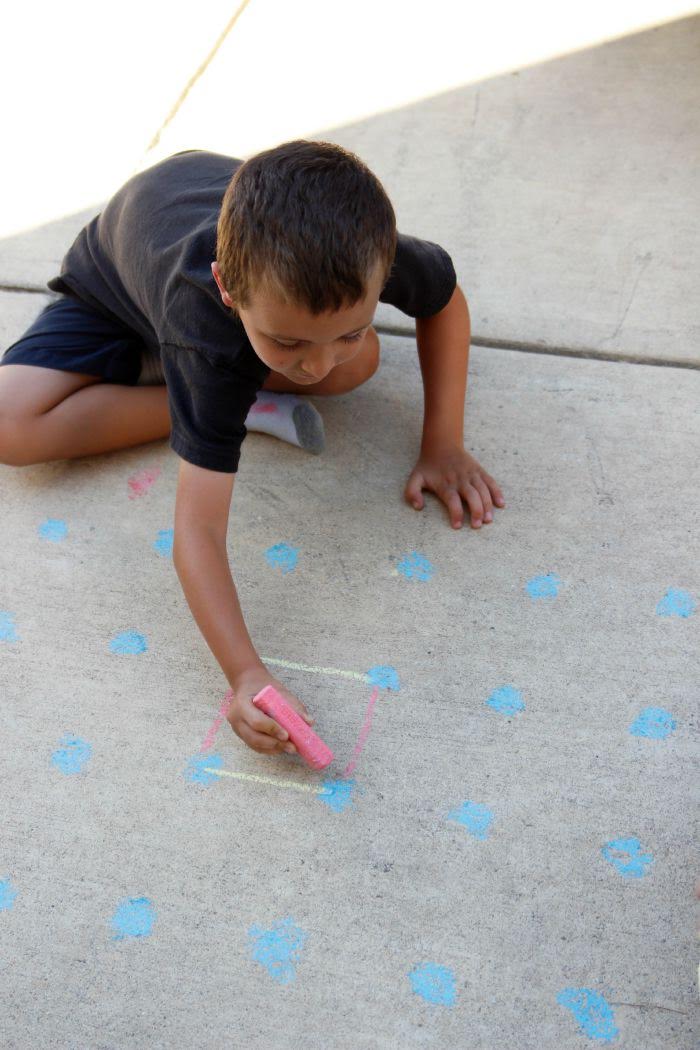 Each player will take a turn connecting two dots, either horizontally or vertically.
When a player's turn closes a box, he can color it in, write their initials, or even draw a shape.
Continue on like this until the entire board is complete. Then tally up the number of boxes claimed by each player to see who wins. Have fun!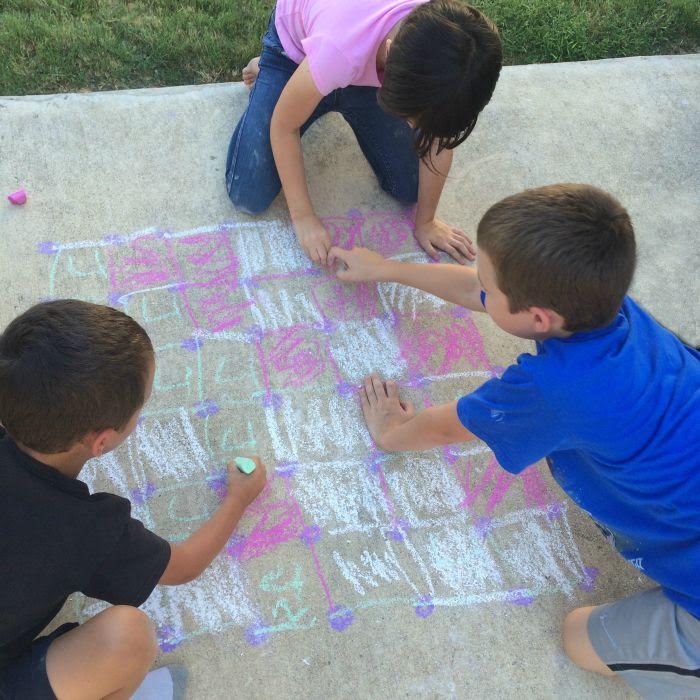 A few notes about playing the game: In some versions of the game, the player who closes the box gets another turn. You can play however you like, but for extra little folks I find simple is often best so we just take turns one at a time.
Thanks for playing with us! For more fun crafts, ideas and recipes , visit us at Kids Stuff World! Hope to see you soon

See more creative Get Out and Play ideas here.