Here are a two simple crafts you can do using items found in your own flower garden – lavender garden sachets and rose petal sachets. Make these fun and fragrant flower sachets.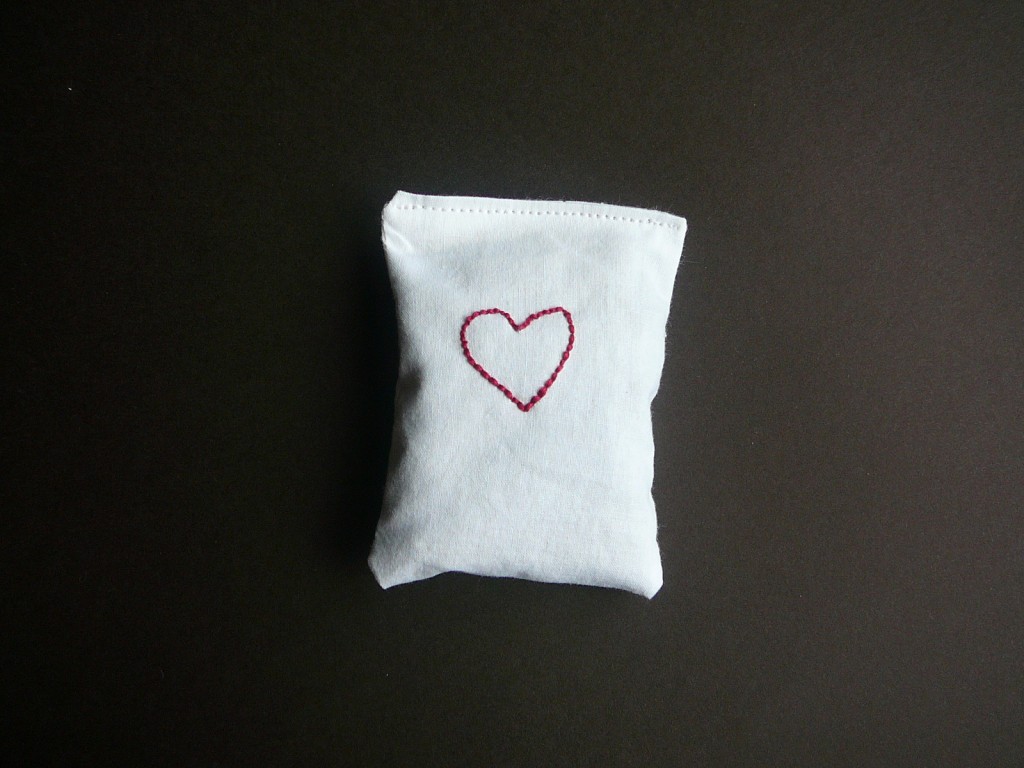 DIY: Simple Flower Garden Sachets
Supplies:
dried lavender
muslin fabric
embroidery thread and needle
sewing machine
scissors
Instructions:
TIP: If you have lavender, fall is a great time to snip a few off and dry them.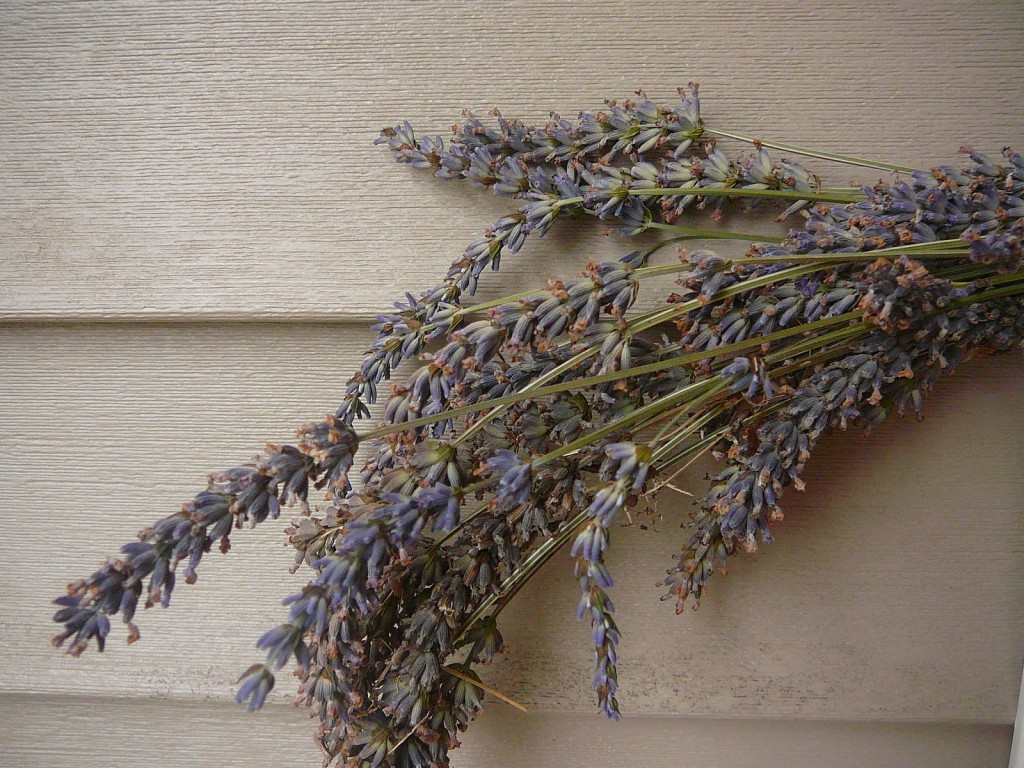 Once your lavender is dry, you can gently rub the purple buds off the stems. Save these.
Next, take a piece of muslin and embroider. I chose a simple heart shape. If you want to skip the embroidery, select a beautiful piece of fabric.
Once you are happy with your embroidery, cut two pieces or one long piece that you can fold in half. Place the two pieces of fabric right sides together (or fold it right sides together) and sew it.  Leave one side open.  Snip the corners and turn your bag inside out.
Pull out your dried lavender buds. The fragrance should be strong enough but if it is not strong enough to your liking, you can add a drop of lavender essential oil to your dried buds.  Place the dried buds in your little sachet.
Fold the top edges in and sew shut.
Now it is ready to be placed in your dresser drawers or shoe closet.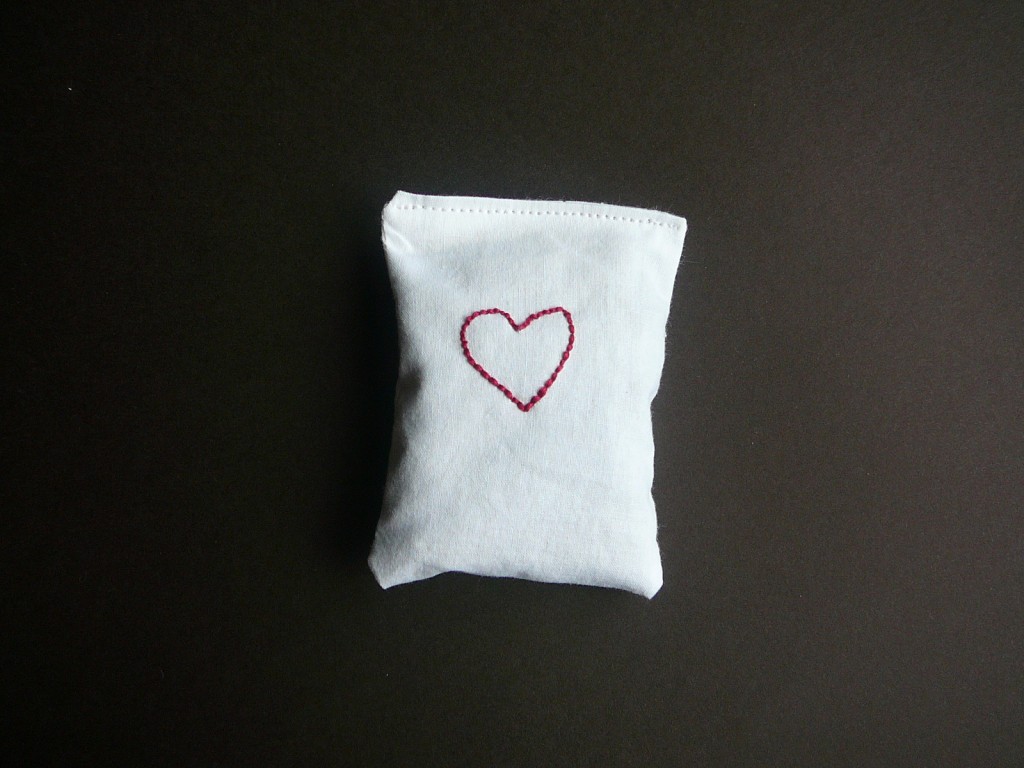 If you prefer roses over lavender, then you can make a simple fresh rose petal sachet.  I used to sleep with fresh rose petals under my pillow when I was a little girl because someone told me it helps you dream of your true love.  What a sweet thing to do, especially if you have roses in your garden.  I think this would be a fun thing to give to a bride the night before her wedding day or to a young woman the night before the big dance.  I think even little girls would love to dream of their future prince.
Simple Fresh Rose Petal Garden Sachets
Instructions:
Simply sew two pieces of tulle together, or one long piece folded in half just like we did above for the lavender sachet.  Turn your bag inside out and fill with fresh rose petals. Be sure to use fresh petals. If you use dry petals you will wake up to a bed full of rose petal crumbs-yuck!  I just looked for the roses that were about to shed their petals anyway and plucked away.
Tie the bag off with a bow and place under your pillow. Sweet dreams!