Yes, I keep talking about crochet. I'm obsessed. So today I'm happy to share my simple scarf crochet pattern with you. It's something I made up, although I'm sure there's something similar already out there. It's the perfect project for beginning crochet!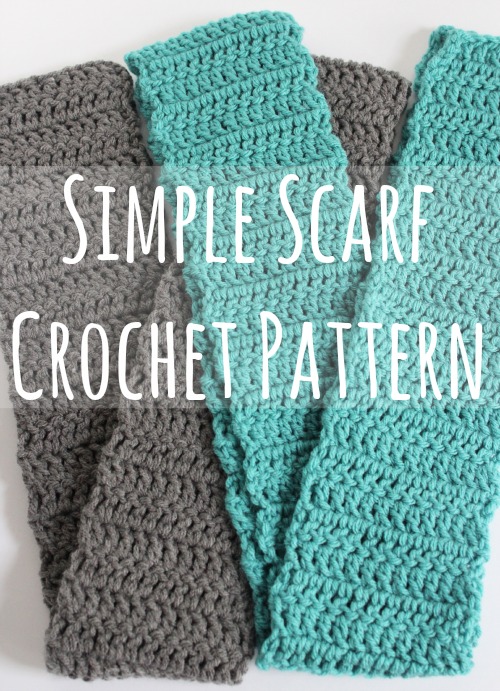 Simple Scarf Crochet Pattern
I've put together a little video showing my step by step process. Here's how I make these simple crochet scarves. Scroll to see step-by-step photos and instructions.
Print our FREE pattern here:
Follow along with our video:
Simple Scarf Crochet Pattern tutorial:
Supplies:
yarn – at least 200 yards

crochet hook size I
scissors
crochet needle
Instructions:
1. Add a slipknot to your hook and crochet 13 chain stitches.
2. Chain stitch 3 more stitches. This will be your first "double crochet".
3. Count down 5 loops from the edge and double crochet into the fifth loop.
This will be your second "stitch" on that row. Watch the scarf crochet pattern video above to better understand, as I know, it sounds confusing!
4. Double crochet each loop all the way to the end. You should have 13 completed stitches in the row, including the first chain of 3 you did at the start of the turn.
5. Continue to turn your yarn and repeat steps 2, 3, and 4 until you have the desired length of scarf.
Side Note:
On your second row, when you get to the end for your 13th stitch, it's hard to crochet into both of the loops there. So I only crochet into one loop. It gives it sort of a line edge on the scarf, but that's what I like about it and it's easier to do. I explain this better in the video.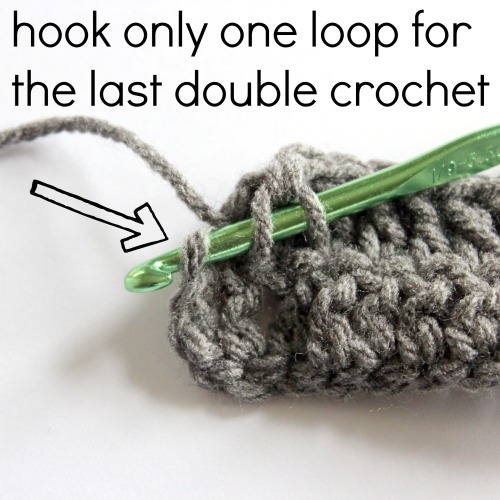 Keep going and going until you've reached your desired scarf length. I like my scarves at least 5 feet in length, or 60 inches. This makes for a nice scarf depending how you wear it. It will fold well around your neck.
6. When you're done, cut your yarn and pull it through the last loop and tighten. Hide your tail with a crochet needle.
Now wear your fancy little scarf with pride.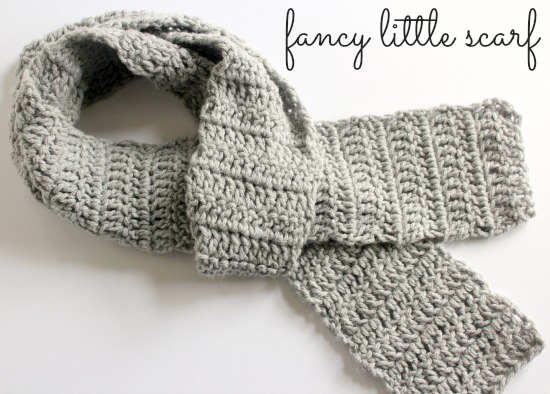 Then make 10 more simple scarf crochet scarves and give them to friends, they'll love it!
More Crochet Patterns: