Nothing says summer like a pop of neon! Whip up this crochet clutch in an afternoon with neon t-shirt yarn.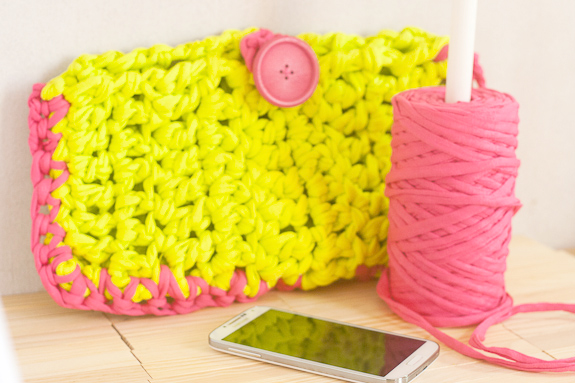 This fun clutch gives you just the pop of color you need to make your summer accessorizing complete!
Neon Summer Crochet Clutch
Supplies:
T-shirt yarn in two colors – make your own or these are available in craft stores
15mm crochet hook (US size P/Q)
Large button
Embroidery thread and needle
Instructions:
Chain 23
Row 1: Make one double crochet (dc) in third chain from hook and each stitch across. Turn
Row 2: Chain 2, 1 dc in next stitch and each stitch across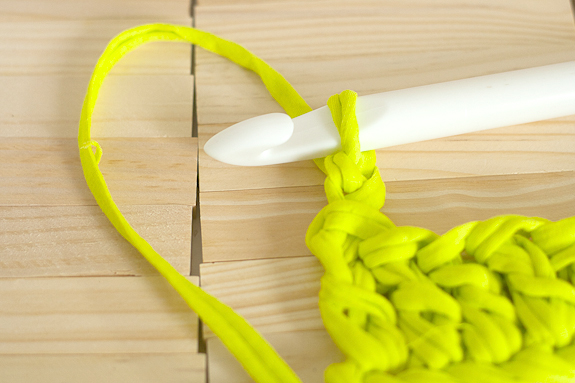 Repeat Row 2 until the piece measures 12 inches
Join second color when you get to two last loops on hook as shown below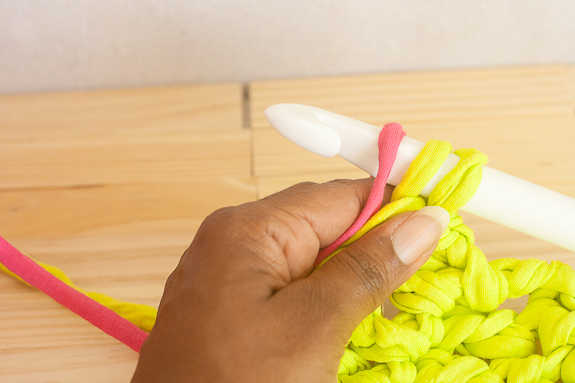 Fold piece so that short sides are together, and using the new color crochet three sides together with single crochet (sc) all around to form a pouch that's open at the top.
Make 2 sc in the corner stitches
Fasten off and weave in ends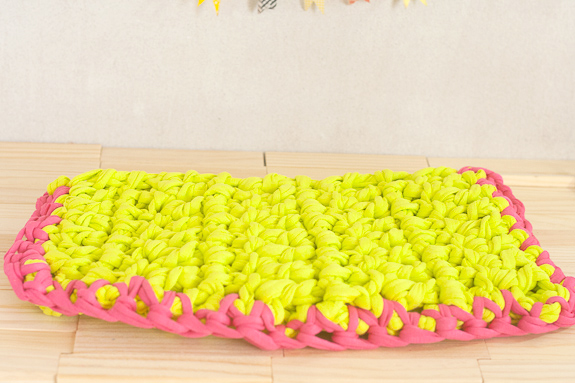 To form loop: Join second color at back side of the open end with a slip stitch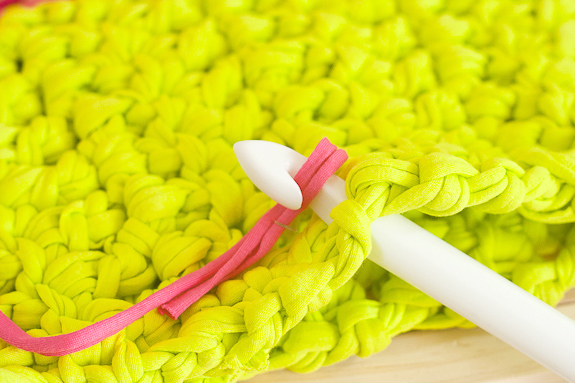 Chain six and join end of chain in same starting stitch. Fasten off and weave in ends.
Use embroidery thread and needle to stitch button to front of clutch
Pull loop over button to close. Ta da!
The clutch measures about 7″x13″ and can hold your basics like smart phone, keys and wallet.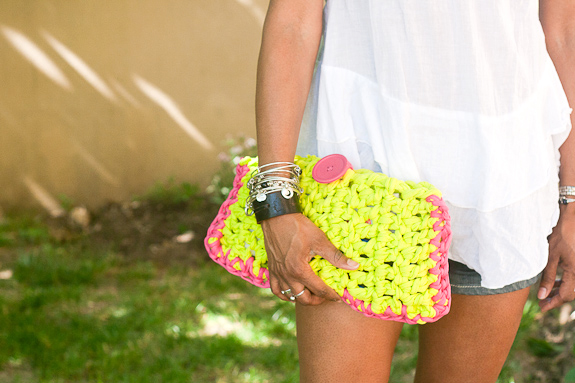 Out on the town for the day!
I like the texture with the holes between the stitches, but if you prefer, you can line your clutch with fabric. What color clutch would you make?