It's almost summer time, which means there will be a lot of free time for your kiddos. In between all the vacations and pool parties, try one of these STEAM projects. They're filled with everything science and technology. These activities will keep your kids minds alive and learning all summer long.
STEAM =
Science and Technology interpreted through
Engineering and Arts and all have Mathematical elements
21 Summer STEAM Projects
1. Overnight Crystal Garden: Explore the science world by making an overnight crystal garden. The results are super cool! (via Babble Dabble Do)
2. Building with Jelly Beans: Kids love building with different materials. Try this Jelly Bean activity for some STEAM learning. (via Engineering for Kids)
3. Cloud in a Jar: This is a great STEAM activity for kids ages 3 and up. Make your own cloud in a jar! (via Parents.com)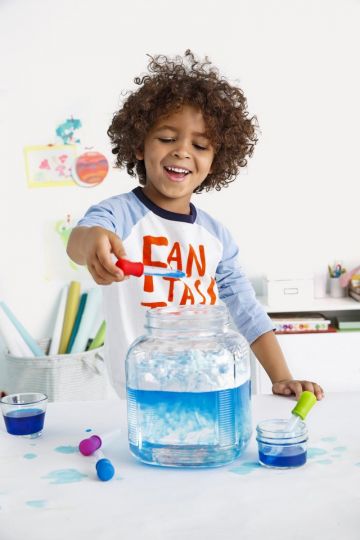 4. Rainbow Baking Soda and Vinegar Science: This is a hands on learning experience that your kids are going to love. Plus it's colorful and super fun. (via Make and Takes)
5. Build a Straw Roller Coaster: The materials you need for this activity are simple and inexpensive. This will be a hit with your kids. (via Frugal Fun For Boys and Girls)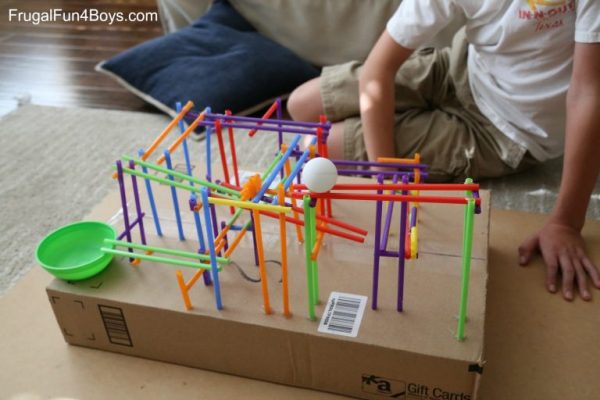 6. Shadow Art Outdoor Science: Teach your kids about light and shadows with this outdoor shadow art. (via Rhythms of Play)
7. Paper Plate Marble Maze: This is a pinball-like marble game that will keep yours learning and entertained. (via Buggy and Buddy)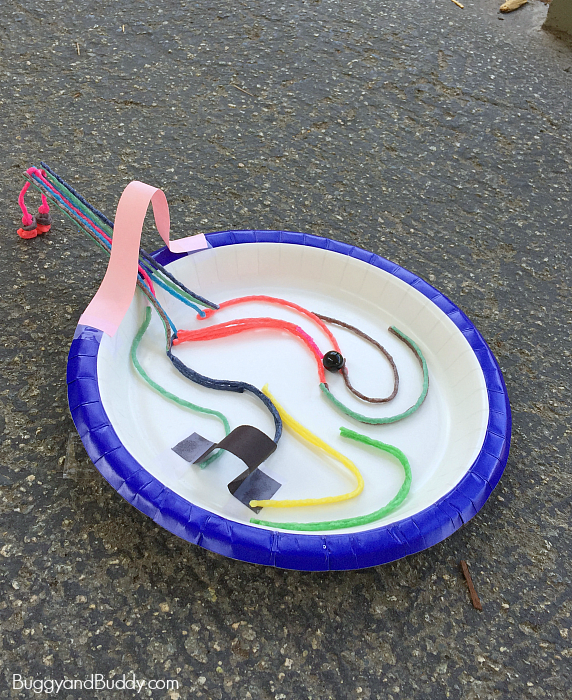 8. Color Mixing Tops: There is a little bit of science and a little bit of art in this STEAM project for your kids to try. (via Creative Family Fun)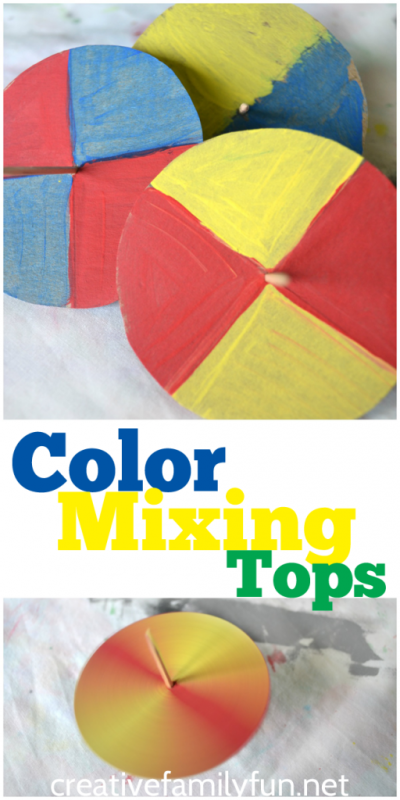 9. Straw Rockets: Launch these colorful rockets off with straws. Click the link for the free rocket printable for this craft. (via Buggy and Buddy)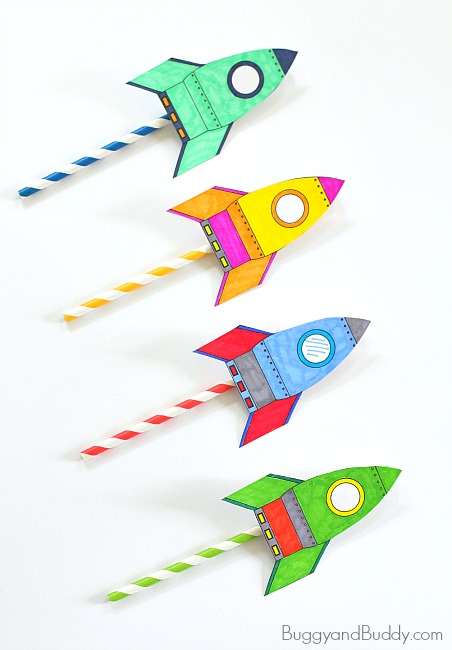 10. Center of Gravity: Gravity can be hard to understand. This science experiment explains it so that younger kids can understand the concept. (via Rookie Parenting)
More STEAM Projects
11. Geometric LEGO Blueprint: Teach your littles about construction and building with this LEGO blueprint activity. (via Handmade Kids Art)
12. Paper Building Blocks: Use paper as a structural material with this educational building activity for kids. (via Babble Dabble Do)
13. Plastic Easter Egg Towers: Any leftover Easter eggs lying around? Use them for the STEAM challenge. See how high your kids can stack the towers. (via The Resourceful Mama)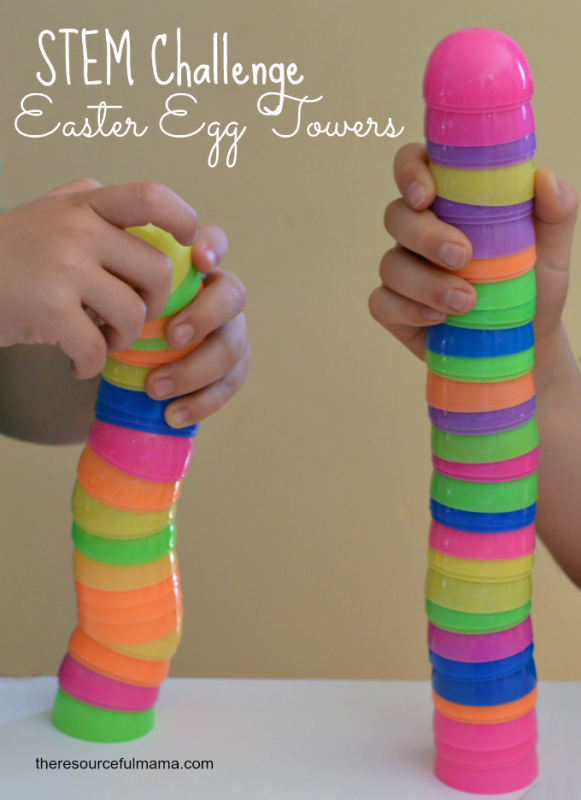 14. Building 2D & 3D Shapes: Use different colored craft sticks to build 2D and 3D shapes. Get creative and see how many you can create. (via In The Playroom)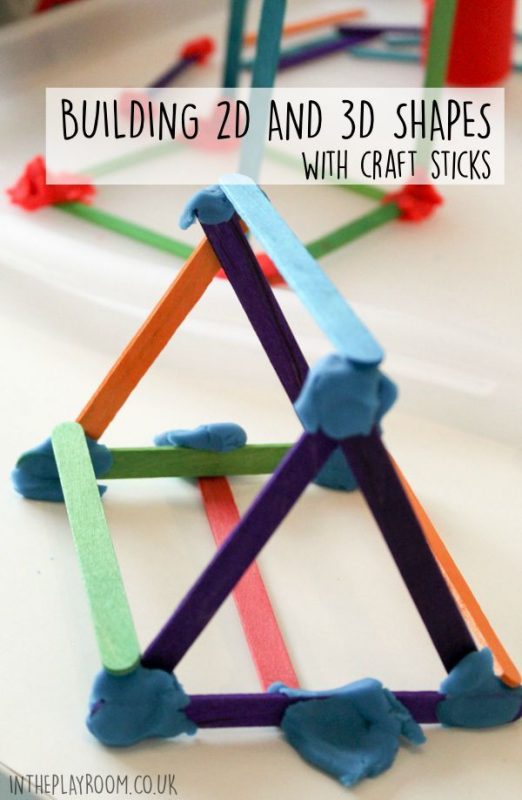 15. Shape Geoboard STEAM Activity: Start with a piece of styrofoam for this geoboard STEAM activity. Your little engineers will love working on this project. (via Little Bins For Little Hands)
16. Straw Bridges: Teach your kiddos about bridges and how they are formed with this straw bridge activity. (via The Stem Laboratory)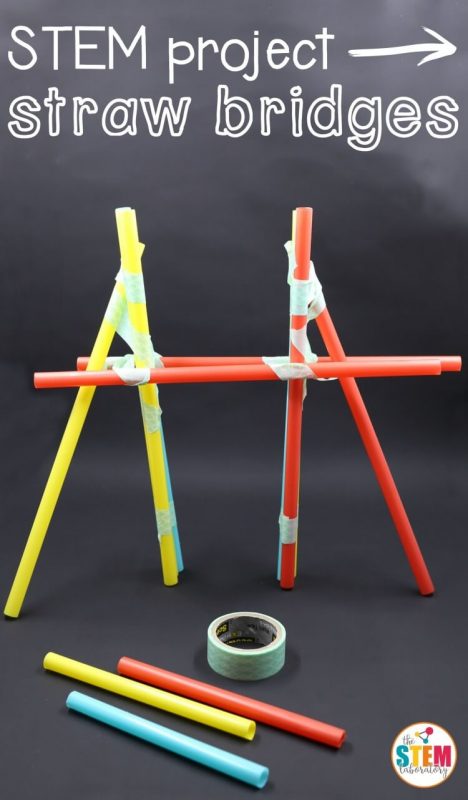 17. Evaporation Art with Puddles: This STEAM project teaches your little ones about how the heat from the sun causes water to evaporate. This is beautiful art project too. (via Handmade Kids Art)
18. STEM Sticks for Brain Breaks: Make a bunch of STEAM sticks for your kids or students. These sticks have educational activities that they can try and do on their own. (via STEM Activities for Kids)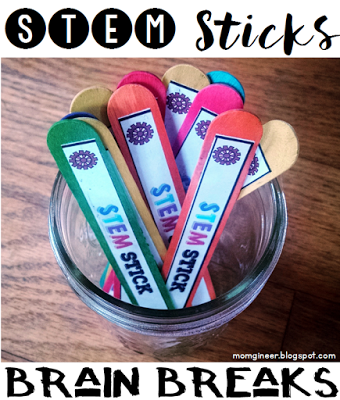 19. Catapult for Kids: Keep your kids entertained on a rainy day with this awesome catapult craft. Shoot pom poms across the room after you've built the catapult. So fun! (via Living Well Mom)
20. Build Magnetic Metal Robots: Little engineers and crafters are going to go crazy over the idea of building their own robots! (via Adventures in a Box)
21. Hands-On Coding Games: Get your kids learning to code and having fun with these hands-on coding games. (via Preschool STEAM)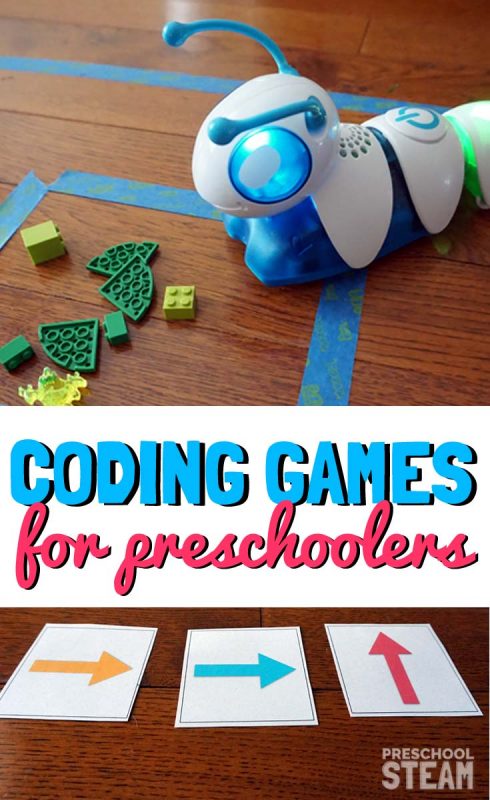 Future engineers young and old will really enjoy these STEAM activities and projects. Your kids are going to love learning and having fun at the same time.
Enjoy these STEAM projects with your family!