This recipe came on a whim. We have been receiving tons of plums and pluots in our weekly CSA delivery and I thought it would be fun to try something new with them this week.
In comes Plum Sauce. And what better to go with a sweet and tart plum sauce than pancakes?
They are a perfect pair.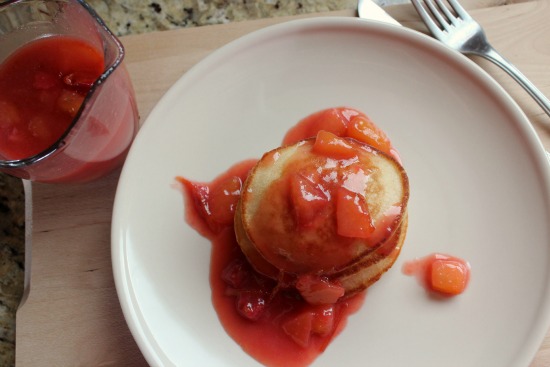 Recipe for Plum Sauce:
1/4 cup butter
1/4 cup sugar
2 cups fruit, diced in 1/2 inch chunks
-this can be any fruit. I left my skins on, but you could peel them.
1 Tablespoon flour – we used almond flour for gluten free sauce
1. In a saucepan over medium to low heat, melt your butter.
2. Add in your sugar and stir to combine and melt sugar.
3. Pour in your fruit and stir to combine. Let this heat up for a minute or so.
4. Sprinkle in your flour and stir this well to combine.
5. Bring your mix to a boil for one minute, stirring constantly.
6. Reduce your heat to low and let simmer for 7-9 minutes to thicken up. If you want it more thin, only cook this for a few minutes. If you'd like it more chunky than saucey, cook for 10-12 minutes.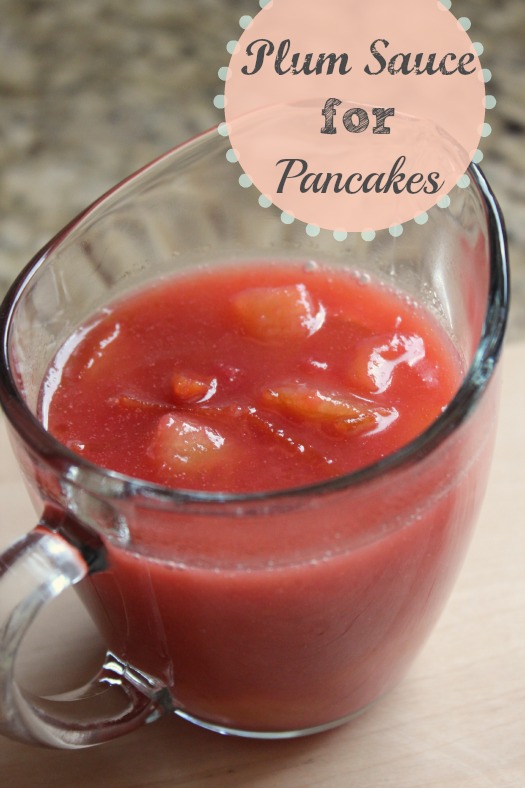 Now cook up a batch of  your favorite pancakes.
But hurry, these are getting lonely. Drizzle on your warmed up plum sauce.
And…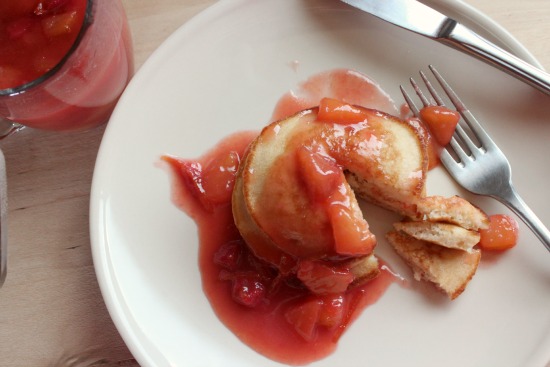 …eat it all up. YUM! This little one approves.