Since we've move to Seattle just last year, we've grown to love it and call it our own. But there is still so much we don't know about this city, all the little ins and outs. In downtown Seattle they have these awesome bus boats driving around called, Ride the Ducks, and we've been dying to check them out! So last week, courtesy of Ride the Ducks of Seattle, we were able to hop on board and enjoy the scenery of Seattle at little more closely.
First up, our Captain. He was awesomely entertaining. He kept changing hats randomly. Right at the beginning, Jordan mentioned to me that our driver had on a super sweet hairpiece. I thought no way, that was his hair. But 10 minutes later he faked us all out and took off his "hair", replacing it with yet another fancy hat. He had us all doing disco moves and anytime he'd see another Ride the Ducks tour, he'd squirt them with his squirt gun. Loved that part!!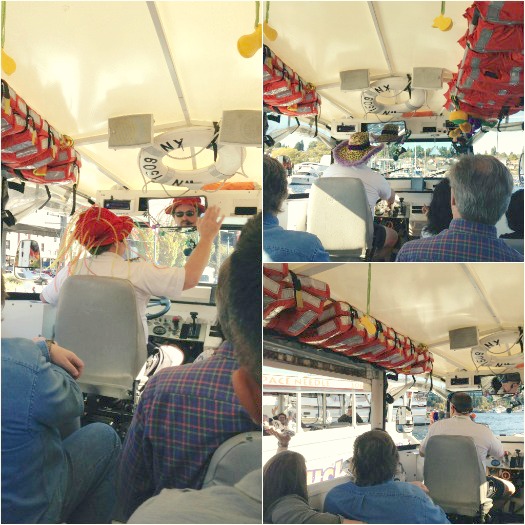 Our tour was 1 hour on land and then dives into the water of Lake Union for another 30 minutes. We learned how tall the Space Needle was (605 feet), the hammering man outside of the Seattle Art Museum hammers 4 times a minute, and where the first Starbucks was built. In fact, he had us shout in unison "Ka-Ching" every time we drove past a Starbuck through the city. And it was a lot.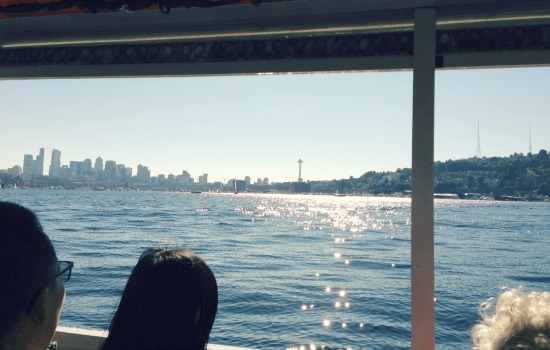 Have you ever toured your own city? I highly suggest it. Even if you've lived in your own city for years, you'd be able to learn a few new things you may not have discovered on your own. You could even beef up the whole 'tourist' look with floral button up shirts, cameras in hand, and speak with a foreign accent just for fun! We thought about saying we were from London :)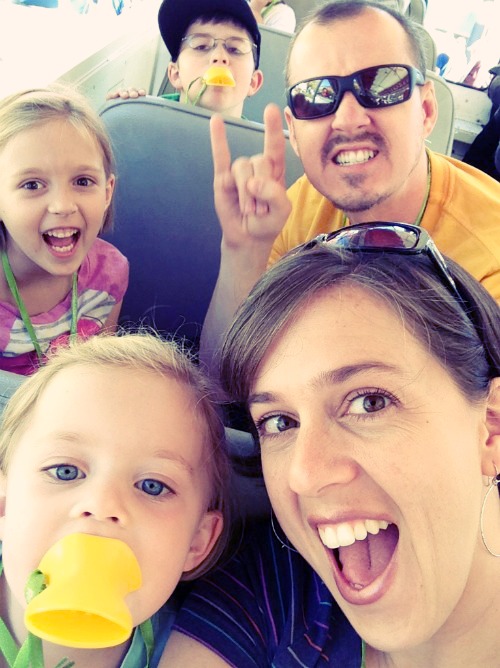 If you're ever in Seattle, check out Ride the Ducks. You won't be disappointed. It's a great way to visit Seattle. They are open all year long, rain or shine. In fact, it would be a great way to tour the city out of the rain! Visit them on facebook and twitter for updates.