Today's storytime is the perfect book to read to a child who may be a little apprehensive about starting school. The Kissing Hand by Audrey Penn is about a young raccoon who doesn't want to leave home to go to school. His mother gives him a reassuring kiss in his hand that he'll always have with him, no matter where he goes. If he gets scared or sad, he can put his hand on his cheek and feel his mom's love.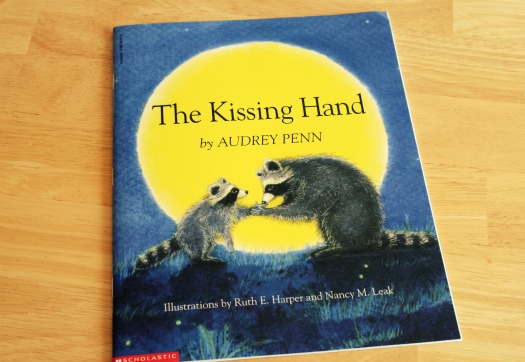 As my son is starting Kindergarten this year, he's ready and running for the door! I'll be the one needing his kiss on my hand reassuring me he'll be okay away from home! When I was teaching Kindergarten, it was fun to watch as parents took lots of pictures and gave lots of kisses to their child, lingering longer on the first day of school. Now that I'm a parent, I'm sure I'll be doing the same thing. I know it's cliché, but my little boy is "growing up so fast"!
So to celebrate this story and get us both ready for school starting, we made our own Kissing Hands. I traced my son's hands on paper and he cut them out. Then I put on my lipstick and gave his paper hand a big KISS. We even made his paper fingers give an "I Love You" in sign language.
My daughter even made one as she's getting ready for preschool. She keeps kissing the lipstick kiss.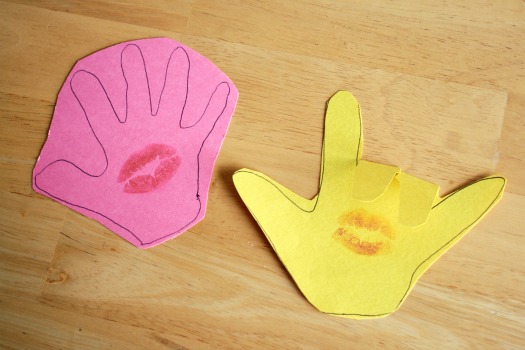 Now we've put these hands in their backpack pockets and they'll always know they're loved.