We've recently been introduced to the fun inventive electronic kits by littleBits, a Make and Takes sponsor. Their kits come with small electronic pieces that fit together magnetically, making it super simple to build mini machines. Or even big machines. If you use their parts, add in some things from around the house like recycled supplies and paper, you'll have yourself a nifty new device.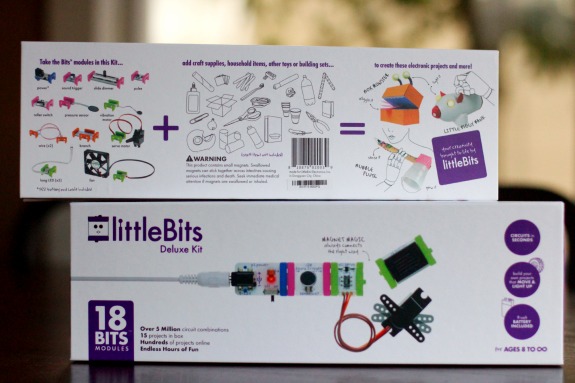 I have to say I haven't seen my 10 year old so excited. From the sound trigger, the light wire, the buzzer, the spinner… really, it's all so cool! I heard this come out of his mouth… "I'll never be bored again." I so hope that's true!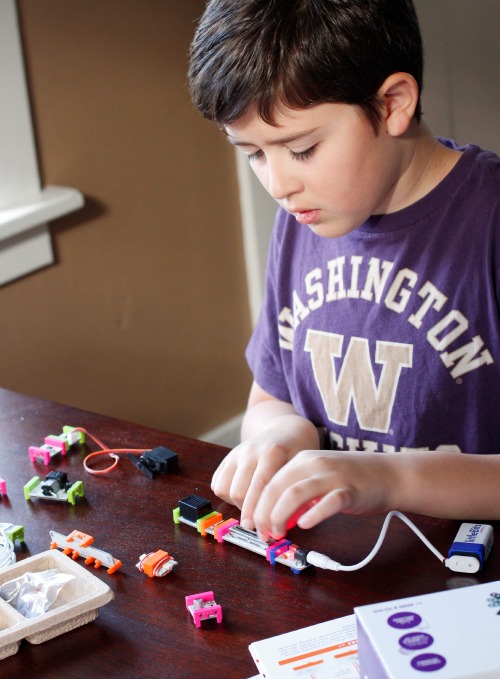 My girls, although a little younger, were just as involved and excited as my son. The buzzer is their favorite to play with.
My son turned the buzzer into a shaking hands trick. He'll be wearing this at parties under a long sleeve shirt, ha!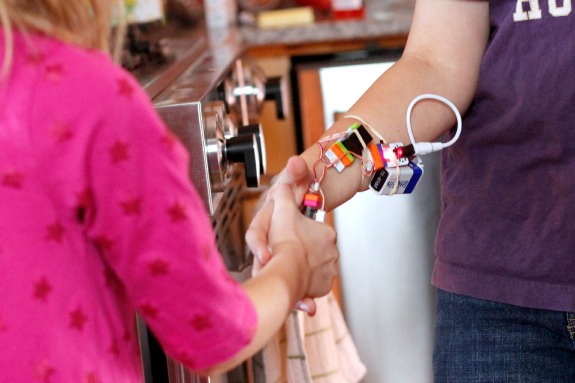 Here's a video to see how it all works:
With the option to build and take it all apart to build again, the possibilities are endless. I'm excited to see all the inventions my little engineers come up with. littleBits is providing Make and Takes readers with a discount code for $10 off your purchase, yippee:  $10 off any Exploration Kit with code TAKES10 (expires on 12/31/13). Find them on facebook and twitter for more info.