Hi, Lucy here! I'm excited to be writing all about our recent family outing. My family and I love to go geocaching. We always love trading trinkets in the geocaching boxes, also the fun of finding them. When Ford gave us a car to test out, we went and drove around Seattle and found a few geocaching boxes. Here's a little more about our adventure!
A few quick things I loved about the Ford car we used were the middle seats with air conditioning and seat warmers. It's cozy and comfy. So we settled in the car and headed out!
My mom is driving us around to go geocaching. Did you know her seat has a built-in massage? I wanted one on my seat too. I guess I'll have to wait until I start to drive :)
Here's my sister sitting next to me! We're ready to go on an adventure.
Our first spot was in a neighborhood nearby where we knew there was a larger box to find, as we really wanted to trade one of our trinkets in our bag. We used the directions from the app to find the box. We had to look near a rock and reach into a hole to get to the trinket box. It was hard to find it, but finally we were victorious.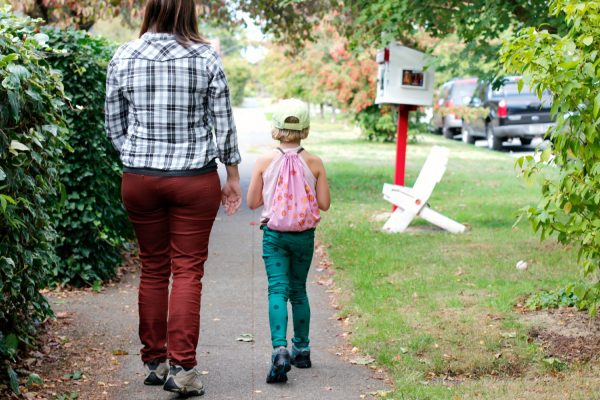 Inside the box was a notebook for us to sign. We had to write down our names so they would know who gave them those trinkets. It was hard for my sister to figure out what toy to trade.
My sister finally chose a wind up ladybug and I chose a toy truck.
For our next geocaching adventure, we drove far out to where there was a smaller container hidden. We wanted to make it harder for us to find. This one is near a waterfall called Snoqualmie Falls.
This waterfall is my mom's favorite place to visit in Washington.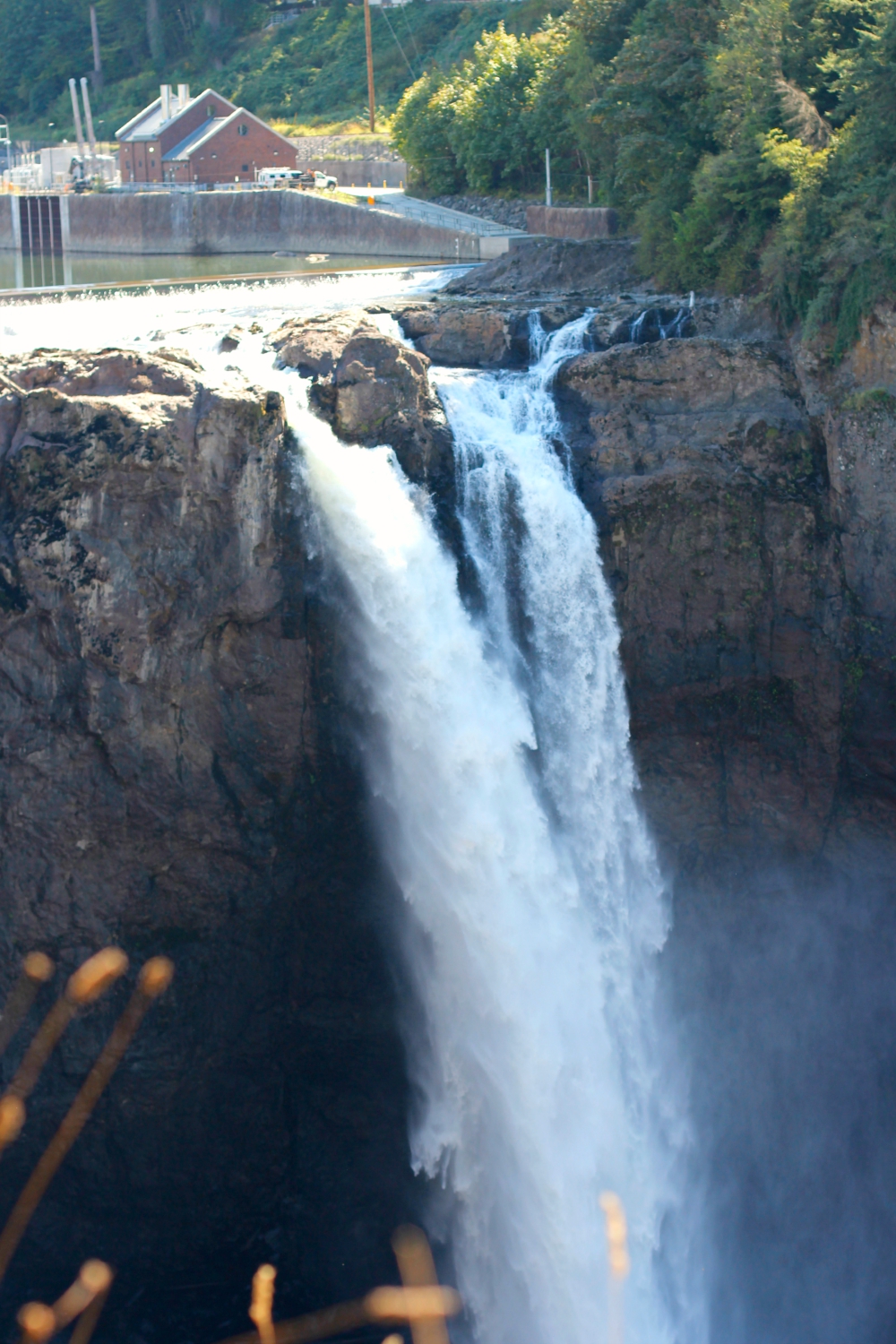 The steps to the waterfall have a lot of words on them. I like this word, "gushing!"
Ready to find the geocache, we looked at our phone for exactly where it was hidden and followed the directions like a treasure map, arrr!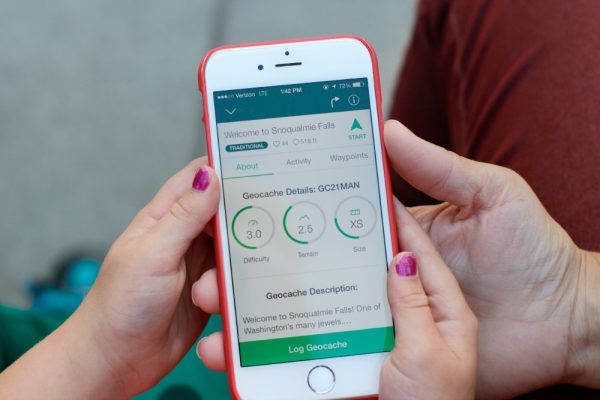 This container was hidden at the bridge before the waterfall. But I won't tell you where, I want you to find it yourself!
This container was so small, all it had in it was a rolled piece of paper. All we could write was our name and the date. We rolled the paper back up, put it into the container, and put it back in place for the next person to find.
We had a great time on our geocaching adventure. I hope you will do the same and have a great time too! Happy treasure hunting!
This content was created in partnership with Ford to help make creativity a part of every drive.
<!­­– Begin In­Post Content Well –­­>
<!­­– End In­Post Content Well –­­>