There are so many fun crafts and games to play with hearts. They are the perfect shape. We're using hearts in our letter matching game today. I printed out another set of Valentine hearts from Juliann's design we used in the 14 Acts of Love countdown. They are the perfect hearts, already colored and printed for me, making it easier to cut out. Although you can simply cut out tons of hearts on your own as well by following my tips for cutting symmetrical hearts. I even share a video.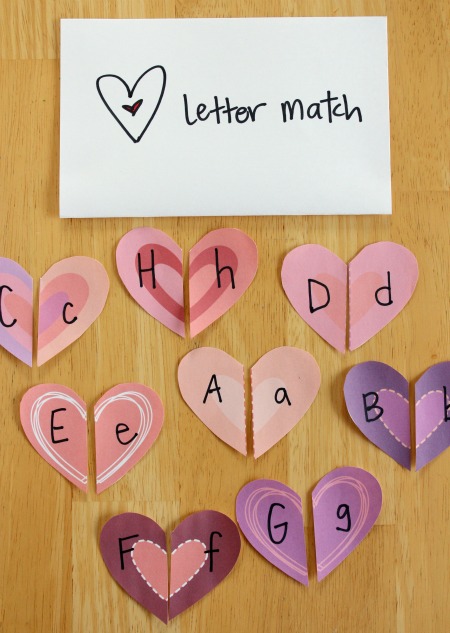 Here's how we created our fun heart matching game!
Supplies for Heart Letter Match:
26 hearts – any color and size, around 2-3 inches across is best
scissors
marker or crayon
envelope
1. Cut out your hearts. Again you can use this free printable or my tips for cutting out hearts yourself. I like to have them arond 2-3 inches across. That gives it enough room for writing on each side and for little hands to work.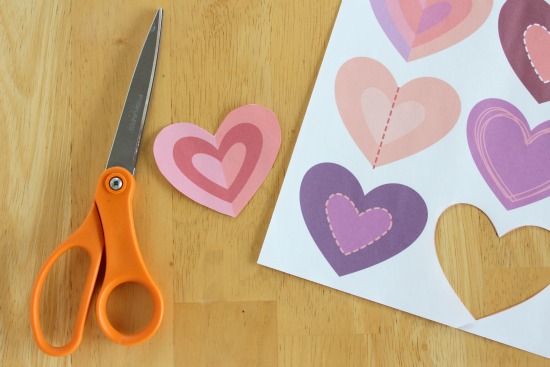 2. Once your hearts are cut out, with your pen you can write your letters on each side. We chose to do an uppercase letter on the left side and the same letter in lowercase on the right side.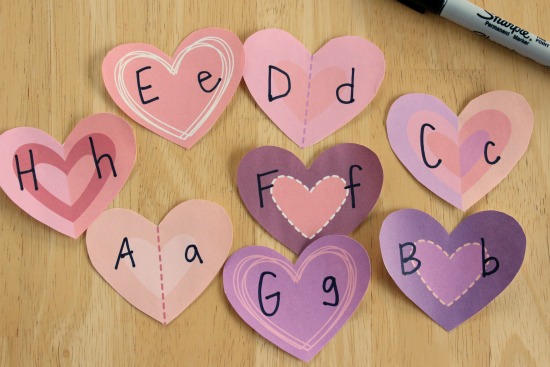 3. Cut these hearts in half, right down the center.
4. Now mix them up and have your little one try to find the letters that match.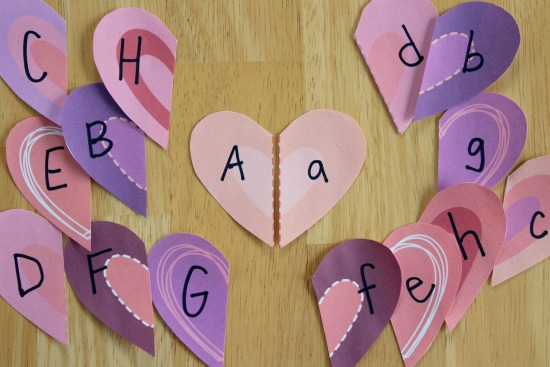 My daughter really only knows a few letters, she's 3 1/2, but it's good for her to be exposed. The nice thing about these hearts we're using from the printable is that until she can recognize more letters, she using the colors of the hearts to make her match. And that's okay with me. It's good for her to be exposed and later she will learn to actually match the uppercase letter to the lowercase letter.
You can also use this matching game of hearts with anything educational. It can be for older children and math problems, opposites, or with compound words, which is what my 1st grader is currently learning. Have fun with it.
5. Place all of your heart shapes into an envelope to store them in a safe place.
Have fun with your matching game for Valentines!