This is a sponsored conversation written by me on behalf of The Hershey Company. The opinions and text are all mine.
We're gearing up for back to school! Can you believe summer went by so fast?! But alas, here we are with kids ready for another year of school. To help prep and plan a successful year, we need a few tips and tricks we can do ahead of time to get us ready!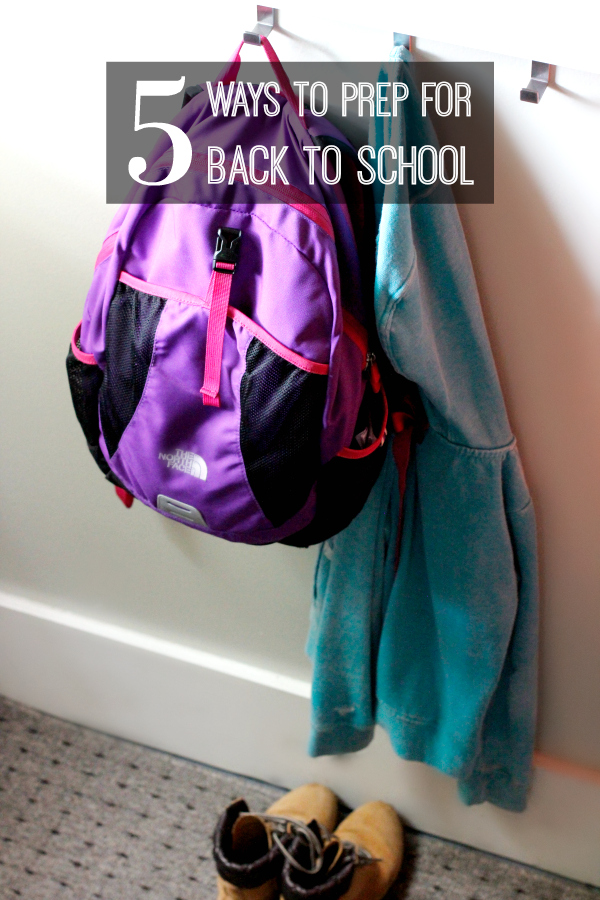 I'm happy to be partnering with REESE'S Snack Mix (snack size available exclusively at CVS) on our prep for back to school, as you always need a little bag of tricks to help get things done. These little packs of snack mix are the perfect size for a lunch snack or after-school munching, sweet and salty all in one pack. Each comes with a mix of REESE'S Peanut Butter Cup Minis, REESE'S PIECES Candy, roasted salted peanuts & mini pretzels. The bag has individually wrapped snack size bags that are perfect for on-the-go snacking. We're ready for back to school!
5 Ways to Prep for Back to School
1. Lunch Prep:
This is the one I struggle with most, it's usually the last thing to get done and I'm rushing to make sandwiches. So this year, I'm going to try my best to prep the night before, getting their lunches in the fridge and ready for their backpacks the next morning. I may even try for a whole week of prep, making them all on Sunday. Place each day's lunch in containers and stacking them in the fridge. All we'll have to do is grab and go! I might even write out a little note for each lunch to prep ahead of time as well!
2. Outfits on the Go:
Planning school outfits the night before, or even the Sunday before for all week, is such a helpful trick for us! My daughter is very indecisive, so if she knows what she's going to wear the night before, she's usually dressed and ready in the morning before we eat breakfast!
3. Mud Room Ready:
Sometimes choosing what jacket and shoes to wear can hold us back another 5 or 10 minutes as well. We're planning to take an extra minute the night before to prep their gear. Have the jacket and shoes they're going to wear set right by backpacks, ready to go. All you'll need to do is add their lunch box and you're set to walk out the door.
4. 10 Minutes Early Plan:
I try to fake myself into thinking school starts 10 minutes earlier than it actually does, ha! This really helps my mindset, getting us out the door on time. I plan it on my calendar, with an alarm and alert set. That way there's a little extra time saved just in case. My daughter has a goal this year to be on time everyday, very ambitious, but I know we can do it.
5. Homework Station:
Planning for after school is just as important as before. I want to make sure we are ready to tackle homework and dinner prep without any frustration or tears once the kids get home from school. I'm planning to set out a snack basket of prepped snacks for after school, might have to be called our "Homework Snack Packs"! We'll add in a few raisin boxes, granola bars, crackers, popcorn, and of course REESE'S Snack Mix Snack Size packs in there as well! The kids can choose 1-2 each day after school as they finish their homework.
I know with these 5 back to school hacks, we're going to have a successful year. When all is prepped and ready, it will leave us plenty of time to have fun too!
This is a sponsored conversation written by me on behalf of Reese's. The opinions and text are all mine.