My in-laws give great neighbor gifts for the holidays. Last year they gave these towel wrapped bottles, spending under $5 each (depending on your bubbly). It's a quick and cheap way to look fancy and give a great gift.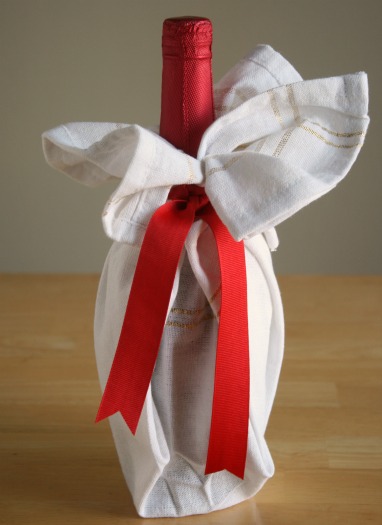 Supplies for Towel Wrapped Bottle:
bottle of bubbly – wine, champagne, sparkling cider
flour sack towel or tea towel – purchased at the Dollar Store
ribbon
Place your bottle in the center of the towel. Wrap each side of the towel up the bottle. Tie it all off with ribbon. That's it! Super easy.
What are some fun neighbor gifts you're giving out this year for the holidays?