I love a good crafting party, don't you? And a Night of WitchCRAFT was just what I needed. It was so fun to meet a few new Seattlites, seeing a few old friends, and getting our DIY on!! Here's a few pics from our night of witchy craft.
It was held at the lovely Trophy Cupcakes located north of Seattle. They have the perfect party room, complete with amazingly colorful tissue paper pom poms. Look at us all so busy working :)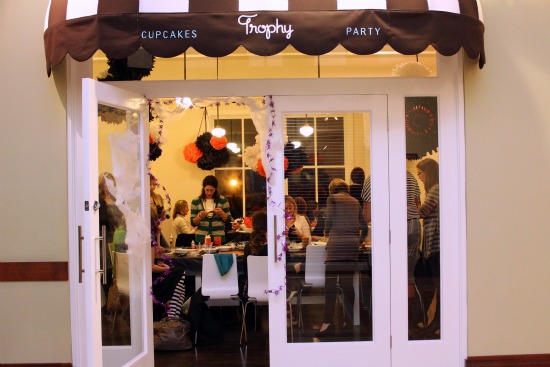 Along with a few tiers of cupcakes… vanilla, chocolate, and apple caramel! Couldn't have been better. It was the perfect place to hold our little event.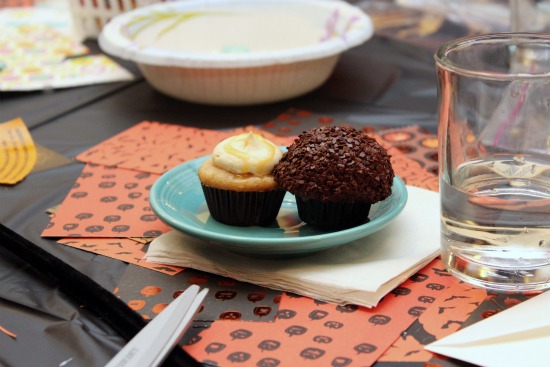 Working with my partner, Lyndsey of The Stationary Place, was perfect. She's the best. I love her pink witch hat! And she shared her fun Halloween Garland with us too.
Now onto the good stuff… the crafts.
First up was a lovely Halloween Felt Wreath. We used the pattern from All Things Simple, inspired from Domestifluff. There was A LOT of felt to cut out. Many of them took the project home. But once the felt is cut, it's just a matter of folding and pinning felt to the wreath. A really easy project with darling results.
We had to have good ol' Scrabble Tile Necklaces, Halloween style. Here's a set made from Dawn, so cute!
There were Stitched Spider Cards. I love this little spider card. You can give it as a gift or even frame it for Halloween.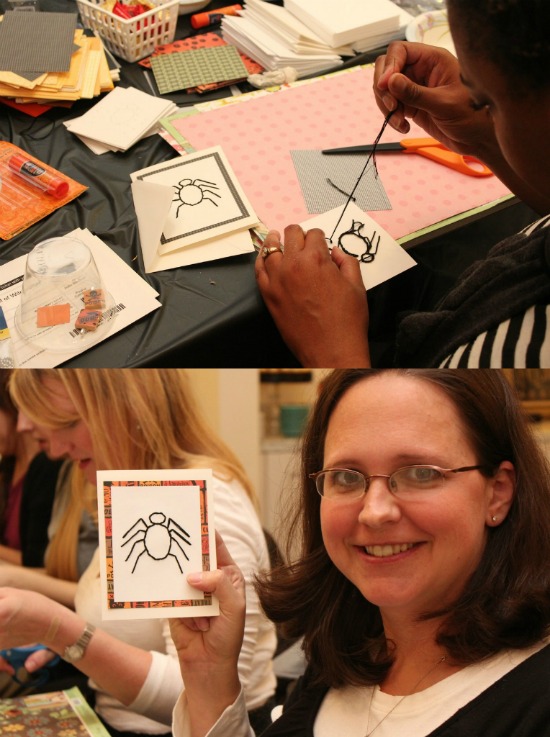 We also had Typography Pumpkins, with tutorial by Font Crafts. Some people were lettering the whole pumpkin and some with just a few words. There were white ones and orange one. So festive!
Everyone made a Pipe Cleaner Spider as well. These little guys were to hang on your wreath, but many were placing them on their pumpkins. Such a fun little spider.
And last, we also crafted Glitter Spider Rings. I got the idea from the local morning show, New Day Northwest, with entertainer Heather Cristo. This craft couldn't be simpler and lots of glitz! Brush on glue to a plastic children's spider ring. Dip in glitter and let it dry. That's it! This one was my favorite. We had skull and bat rings too.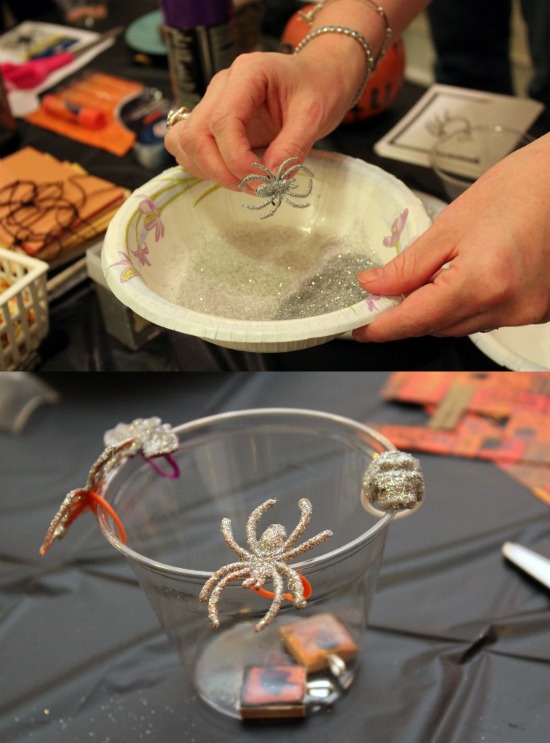 There were 20 wonderful women who came, crafted, and cupcaked. It couldn't have been a better group.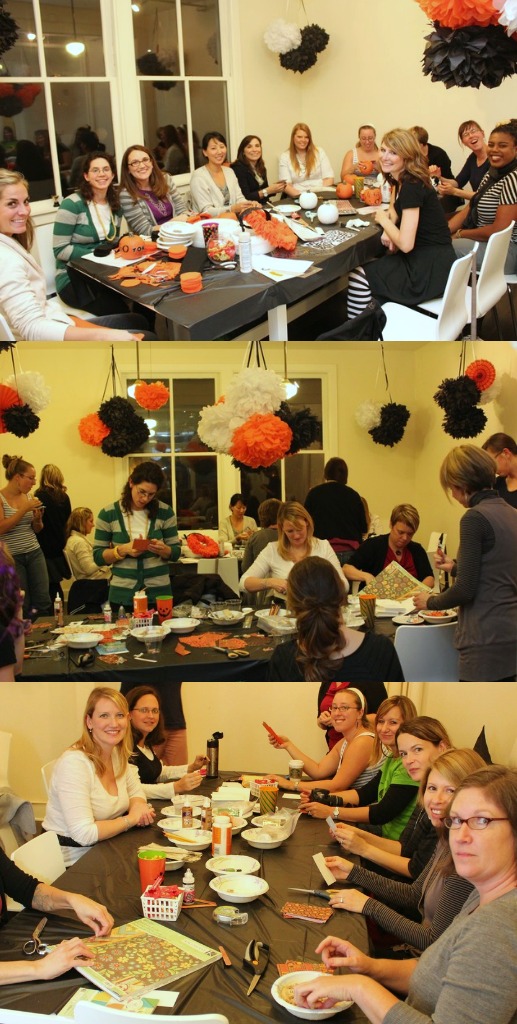 It was fun to see some long time friends who are Seattle locals, Jenny and Stephanie, as well as some new Seattle friends, Marja and Susan.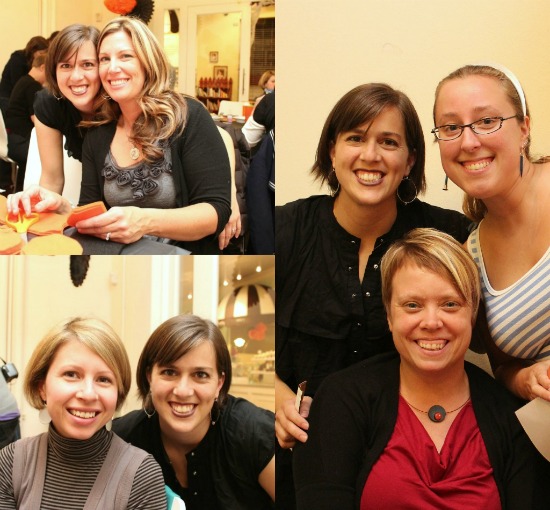 For a few other wrap up posts, visit Not Just a Mommy, Tangarang, Michelle Paige, and Twig and Thistle. Thanks, ladies!
And we're going to plan another night of craft for late January with a few fun Valentine's Day crafts. So if you're local, be looking for that in the new year.