We recently took a trip to Southern California, part 2 of my Summer Bucket List, as we wanted to play to the beach and hit up a few amusement parks that you'll hear a little bit more about later. On the road, we were able to test drive an Acadia thanks to GMC. It was the same car, even color, that my Eat Blog Run team used to get us through our relay race and it was bringing back some memories! Here we enjoyed some tailgating as we brushed the sand off our tootsies from the beach!
This year as we headed to the beach, I got a little wiser with what swimsuits to bring for my kids. I'm sharing a quick video with you about a super simple tip for swimsuits and the sand. Just listen to those waves!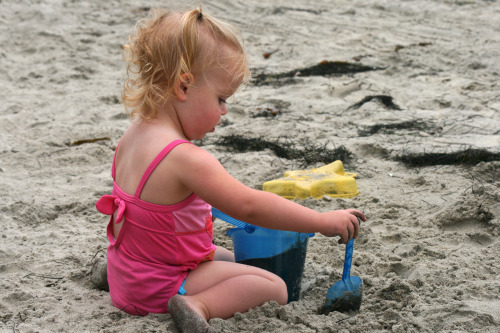 What beach tips have you discovered as you've spent time in the sand?