My favorite kind of craft projects are yarn crafts, especially those I can make to decorate our home. There's something so warm and comforting about yarn projects around the home whether they are wall hangings, home decor, or throw rugs. This bohemian style shag cushion will be the perfect addition to your home.
Boho Inspired Shag Cushion
My daughter and I love re-decorating our home. We are constantly looking at new styles, designs, and trends, and love to upcycle what we already have to make something fresh and new. I might also have a small obsession with thrifting and sales on home decor, especially if they are items that I might not necessarily put into my home, but I immediately know what I can do with them so they tie into our decor.
Supplies:
Cushion

Yarn
Embroidery needle
Scissors
Fabric marker
Instructions:
This particular cushion I picked up on a clearance rack. Tigers are not something that fit into our decor, but I absolutely loved the heavy fabric it was made out of so couldn't resist purchasing it. I had wanted a fun shag cushion for our living room couch and this cushion was perfect for it.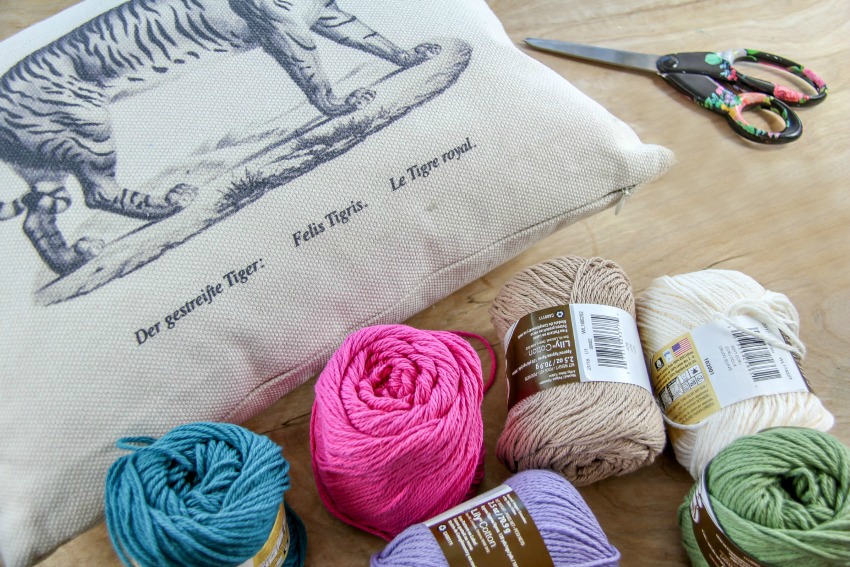 The first step is to mark out where your yarn will go, so about a half inch from the top use the fabric marker to place a small mark every inch or so going across the length of the cushion.
Cut five strands of yarn about 2 inches in length,  then one longer strand. Using the embroidery thread attach the five strands firmly to the cushion in the center by sewing them onto the cushion.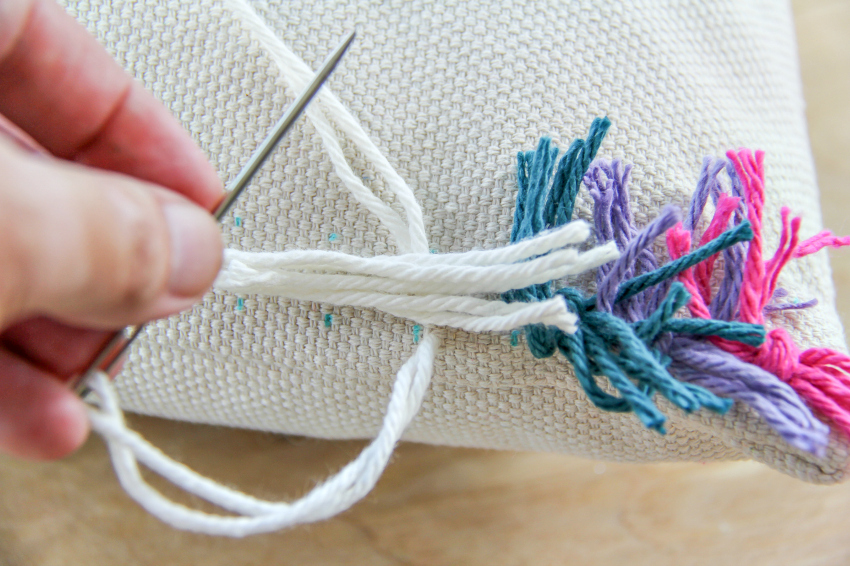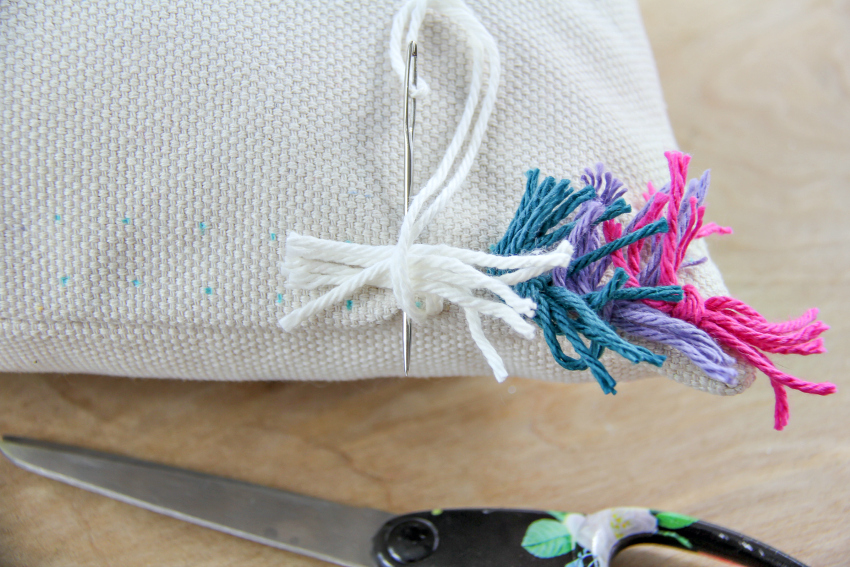 Alternate colors as you go to form a pattern.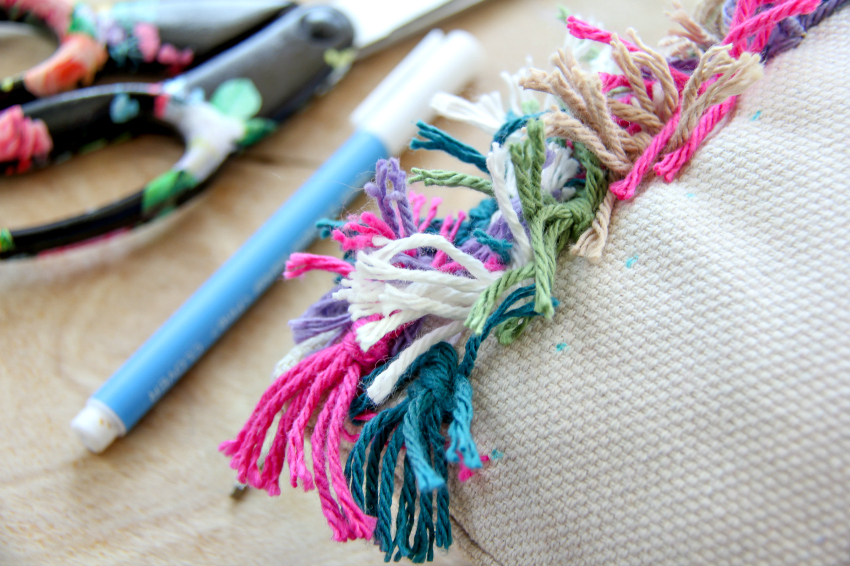 You can either just do a border around the edge of a cushion, or like I did, cover the entire front side of the cushion.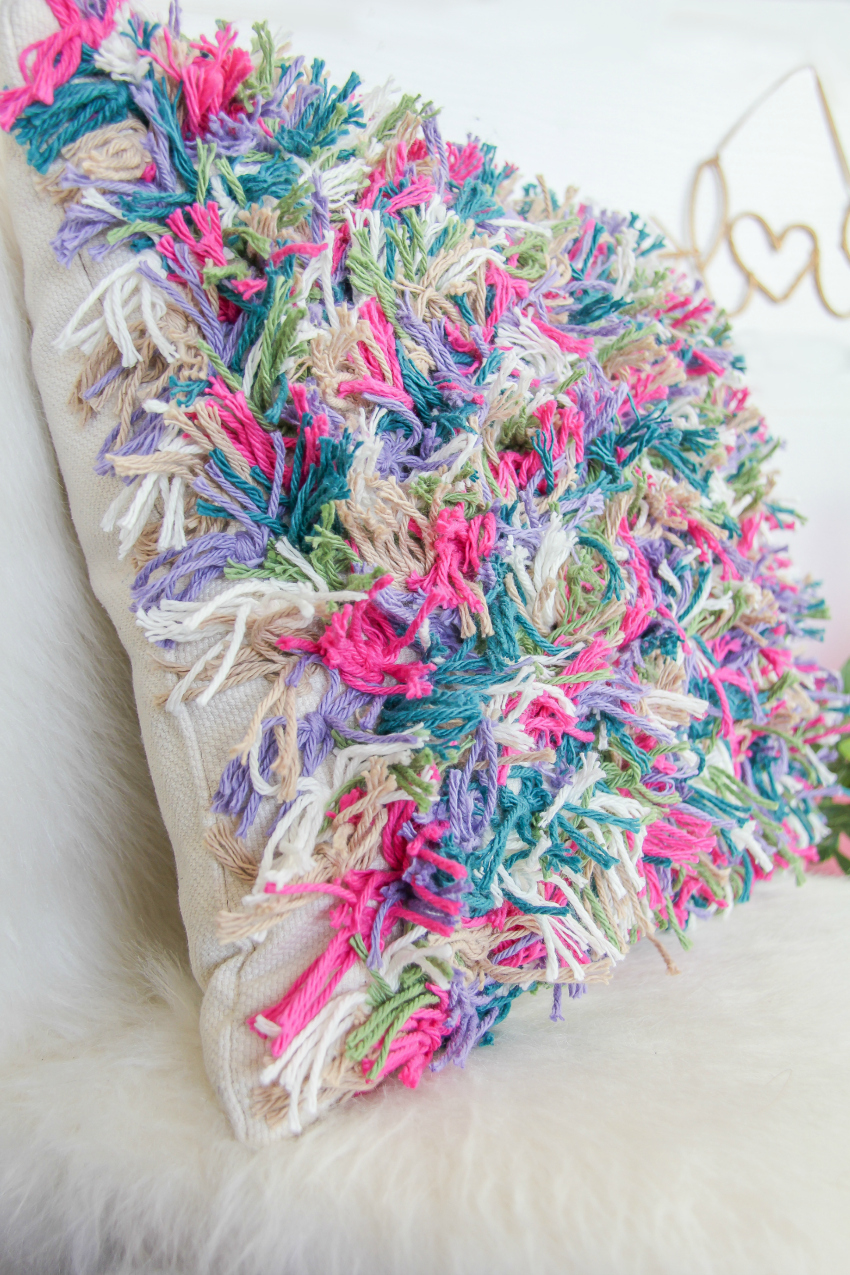 Please pin this post for later: